Jennifer Aniston is PEOPLE's 2016 World's Most Beautiful Woman! The actress is opening up about her marriage and sharing her age-defying beauty tips.
Subscribe now
for this exclusive special edition of PEOPLE!
What makes a person beautiful?
If you ask
Sarah Silverman
, the answer is simply to love yourself – even without a filter.
"I think it's fine for makeup to make you feel confident and you walk into a room and you feel good, but I think that you forget that your natural face is beautiful," an au naturel Silverman, 45, says in this video that takes you behind the scenes of
PEOPLE's 2016 World's Most Beautiful
photo shoots.
The actress and comedian joined stars including
Zendaya
,
Jaimie Alexander
,
Susan Sarandon
and
Melissa Benoist
in agreeing to pose sans makeup – and the group said the experience was freeing.
"I mean, your skin feels better. There's not so much weighing you down," said
Supergirl
star Benoist, 27.
Meanwhile, Sarandon, 69, admitted this is the first time she's sanctioned
a shot of herself unvarnished
.
"I've definitely been photographed without makeup, but not intentionally," said the Oscar winner.
For more makeup free beauties, pick up the World's Most Beautiful issue of PEOPLE, on newsstands Friday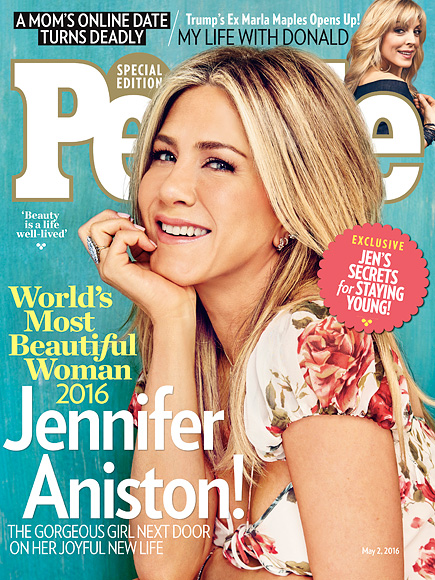 The video, which is presented by Starbucks, also offers a peek inside PEOPLE's beauties-and-their-beast photo shoot, with stars including
Christina Hendricks
,
Cecily Strong
,
Gina Rodriguez
,
Sanaa Lathan
and
Rebecca Romijn
showing off their softer sides as they snuggle with their adorable pooches.
"His real name is Better Business Kisses Galore, and he's always open for business," Romijn, 43, jokes while giving her poodle an affectionate scratch.
Hendricks, 40, lights up as she shows off their cockapoo,
Zuzu
, for their "family portrait."
"The very first day we ever got her, she came directly to
Mad Men
's set and sat in hair and makeup with me," explained Hendricks.
Already a set veteran, Zuzu looked less than impressed as she snoozed next to her owner during the behind-the-scenes chat.
"She's a very chilled-out dog," Hendricks said, then giggled as she looked over at the snoozing canine. "As you can see!"