President Obama
paid tribute to
Prince
in a statement Thursday following the iconic artist's
death at the age 57
.
"Today, the world lost a creative icon," the president said. "Michelle and I join millions of fans from around the world in mourning the sudden death of Prince. Few artists have influenced the sound and trajectory of popular music more distinctly, or touched quite so many people with their talent. As one of the most gifted and prolific musicians of our time, Prince did it all. Funk. R&B. Rock and roll. He was a virtuoso instrumentalist, a brilliant bandleader, and an electrifying performer."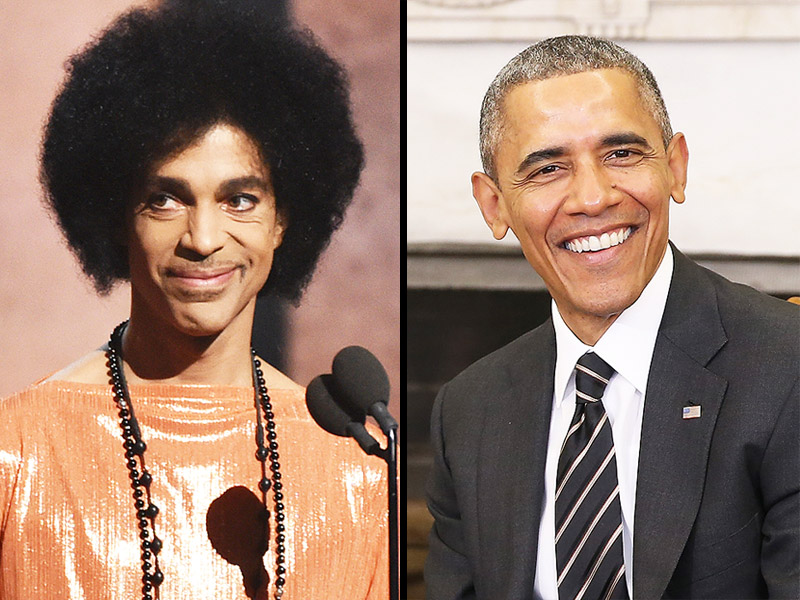 John Shearer / Invision / AP; Chris Jackson / Getty
Prince performed a two-hour
private concert at the White House
last June for the Obamas and a select group of friends and VIPs.
Rocking the executive mansion with the likes of his "Kiss" and "Purple Rain," Prince, at one point, pulled Stevie Wonder on stage to sing his own hit, "Signed, Sealed, Delivered I'm Yours," according to the
Washington Post
.
Obama's statement continues, "'A strong spirit transcends rules,' Prince once said – and nobody's spirit was stronger, bolder, or more creative. Our thoughts and prayers are with his family, his band, and all who loved him."