PDA, Power Couples & More: The Globes '07 Afterparties!
See how Cameron, Leo, Jen & Ben celebrated last year. By Caryn Midler and Julia Wang
THE GANG'S ALL HERE


Former Gangs of New York costars Cameron Diaz and Leonardo DiCaprio catch up at the In Style/Warner Bros. afterparty at the Beverly Hilton Hotel. The duo chatted for a half-hour – at times, whispering into each other's ears – seemingly oblivious to Diaz's ex Justin Timberlake, who was holding court with a bevy of ladies.
CREDIT: Kevin Mazur/WireImage
More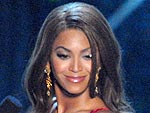 Latest News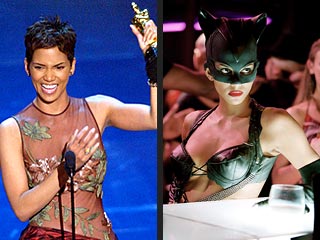 Listen up, Jennifer Hudson. You've now got an Oscar in your hand, but what next? For an idea of what not to do, check out Premiere magazine's gallery of the worst-ever post-Oscar career choices. Among the cautionary tales: Cuba Gooding, Jr., who followed up his win for Jerry Maguire with Chill Factor, Snow Dogs and – gulp! – Boat Trip. Helen Hunt also followed up her Oscar (for As Good As It Gets) with a trifecta of clunkers: Pay It Forward, What Women Want and Dr. T and the Women. And of course, Halle Berry, who, fresh from nabbing Best Actress for Monster's Ball, made Catwoman. On purpose. (At least she had a sense of humor about it, and good-naturedly accepted her Razzie Award.) J-Hud, you've been warned!

SEE PHOTOS FROM THE RED CARPET
Best Dressed at the Oscars
They're Here! Best of Arrivals
Oscar Hair & Makeup Favorites
Oscar Night's Mega-Jewels