The Rachel Zoe Project
by completely furnishing Zoe's new home. Now the decorator – and fiancé to another design expert, Nate Berkus – has his own interior and furniture design firm with offices in New York and Los Angeles. Here, Brent shares his tips and tricks for designing like a pro.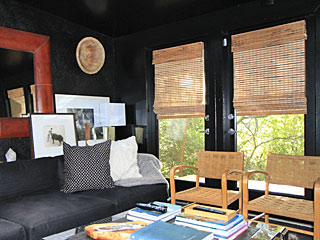 Courtesy Jeremiah Brent Studio
Break the Rules:
 "So many times homeowners are paralyzed by the rules of design that are taught on television and seen in the magazines. The truth is that good design is not making your room look like page 32 of a catalogue. Paint a room black, mix different metals and different style aesthetics. Have fun!"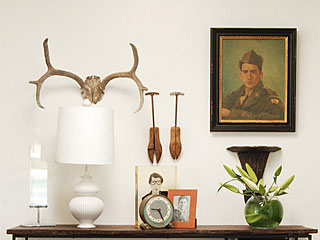 Courtesy Jeremiah Brent Studio
Experiment with Scale:
 "While I don't believe in rules, there are a few important principles for design, like scale. Play with the size and relationship of different pieces. Try pairing one taller item with something of a smaller stature."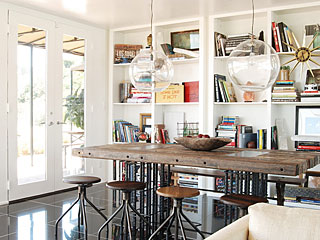 Courtesy Jeremiah Brent Studio
Mix High and Low:
 "Great design is not indicative of how much money you spend. It's actually quite the opposite! However, it's important to invest in pieces that can grow with you and move from one home to the next. Invest in a timeless chair, piece of art, side table or lamp. It should be a neutral item with clean lines. I recommend stores like
Twentieth Art and Design
,
Lawson-Fenning
and
Schoolhouse Electric
."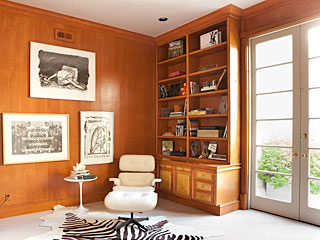 Courtesy Jeremiah Brent Studio
Prioritize:
 "The biggest hurdle I have encountered when helping clients is understanding what to buy and when to buy it. Create a plan. Begin by purchasing key staple items – a sofa, chair, tables – then build on the room. Lamps, rugs and smaller items are the final layer and accessories to your space."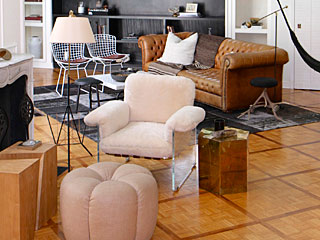 Courtesy Jeremiah Brent Studio

Consider the Room as a Whole:

 Always think about what a piece will look like in a room with other pieces. You could mistakenly rule out the perfect chair because you can only see the chair as an individual item. Taking photos and putting them with photos of other items can help when trying to build a space that looks truly collected and curated."

Jeremiah Brent first proved his interior decorating skills on season four of