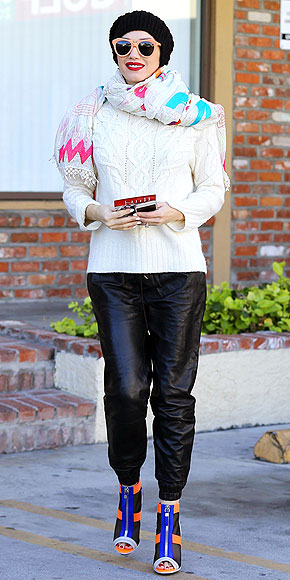 GWEN STEFANI'S LEATHER PANTS
"I want leather pants, but I don't want to have a Ross from Friends moment with a tight pair. I'm thinking Gwen has the answer?" – Callie
Leather joggers (like her Paige Denim "Jadyn" pair) will definitely help you avoid that "It made a paste!" moment with tight pants. We can't do anything about the $799 price tag making you sweat, though.
From: You Asked, We Found