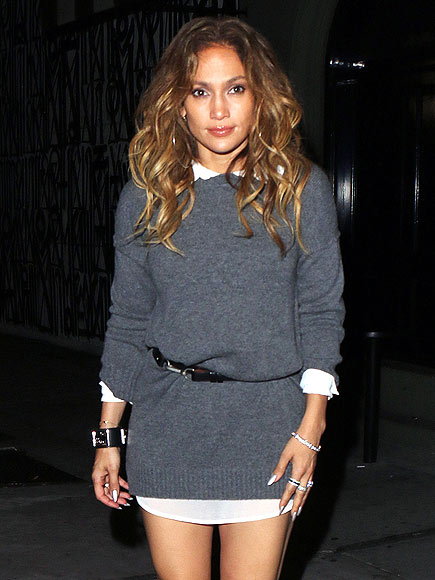 JENNIFER LOPEZ'S SWEATER DRESS
"Is it just me or does she look better than she ever has? If I put on this dress, will I look as good as she does?" – Christie
It's worth a shot, right? She's in the Brochu Walker blouse sweater dress, $398, which is guaranteed to make you age in reverse (kidding).
From: You Asked, We Found