TV Watch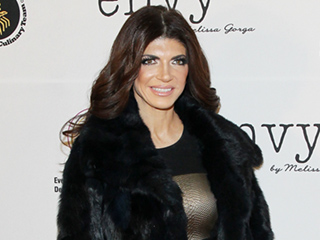 Credit: Getty
Teresa Giudice won't be stepping onto the Dancing with the Stars stage.

A source tells PEOPLE that the Bravo star was in talks to be on the next season of the hit dance competition series but "she didn't do it because she didn't want to be away from her girls."

"Her focus is family," the source adds. "Her kids are in school and she would not have wanted to be away from them, even for a couple days a week. She sacrificed a nice paycheck to be home with her girls."
Lena Dunham is putting her health first.

The Girls star and creator won't promote her hit HBO show's new season because of an endometriosis flare-up, she announced Monday.

"As many of you know I have endometriosis, a chronic condition that affects approximately 1 in 10 women's reproductive health," she captioned an Instagram of her hand lying on a bed. "I am currently going through a rough patch with the illness and my body (along with my amazing doctors) let me know, in no uncertain terms, that it's time to rest."
The Good Wife may be ending, but it's not because of any bad blood.

During a Monday press conference call, co-creators and executive producers Robert and Michelle King opened up about the recent news that the show will conclude after nine episodes – which CBS announced with an ad during the Super Bowl on Sunday.

"This is not a show that is ending because anybody hates each other. We're ending the show because really it is a show that should be ending," Robert told reporters, explaining that even after seven years working together, the cast and crew are "still very happy with each other" – in fact, they "couldn't be happier."
Gitchi gitchi ya ya da da, indeed!


VIDEO: Cate Blanchett and Jimmy Fallon Have Epic Accent Battle During Hilarious Game of 'Lip Flip'