TV Watch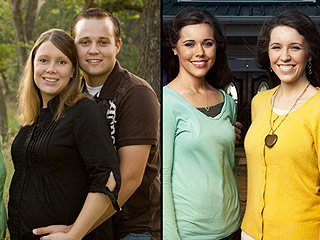 Credit: Scott Enlow/TLC; M. Sharkey/Getty
Anna Duggar's siblings beg her to leave husband Josh after his shocking double life is revealed. Subscribe now for more on the cheating scandal and the Duggars' ultra-conservative lifestyle, only in PEOPLE!

Anna and Josh Duggar's families are getting involved in the most recent Duggar scandal, which erupted on Thursday when Josh confessed to cheating on his wife Anna and having an addiction to pornography.

Since the admission, the Duggars have made no further public statements, but both Josh and Anna's siblings have taken to social media to weigh in on the scandal.
Due in February, it'll be the second child for the former reality star and her husband Stephen Stagliano
From indulging in a Netflix binge to filling their datebooks with appointment television, even busy A-listers somehow find time to keep up with their favorite shows – and share what they love on social media. Check out PEOPLE's weekly round-up of our favorite entertainers' TV shout-outs to stay in the loop.

Sir Patrick Stewart and Kumail Nanjiani watch each other in Blunt Talk and Silicon Valley when they aren't gushing about the shows on Twitter.
"Two good-looking parents will make a good-looking kid," the New Girl star says
I Am Cait Recap: Caitlyn Jenner Isn't Ready to 'Expose' Herself in a Swimsuit