TV Watch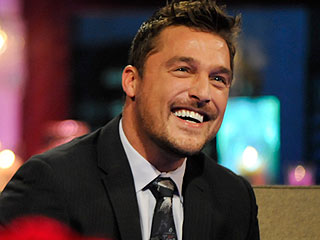 Credit: David Moir/ABC
Chris Soules is The Bachelor! After a bittersweet exit from Andi Dorfman's season of The Bachelorette, the farmer from Arlington, Iowa, is searching for love once again on ABC's hit franchise. Chris, 33, will be blogging for PEOPLE.com every week about the women, the dates and the difficult decisions he'll make on his journey to love. So check back every week, and follow Chris on Twitter.

Women Tell All. That's what they call it, and that's what it was. Those women told ALL! This was very much their show, and – because of that – I'll keep this blog short and sweet.

Now, contrary to what you might think, I wasn't in the audience or hanging around behind some curtain watching it all go down. I was back in my dressing room, throwing on a tie, leisurely checking out a copy of Chris Harrison's new book and wondering which one of my beautiful ex-girlfriends was going to make me sweat it out there on the stage. I had no idea it would be more nerve-racking than I could have ever imagined. Have you ever been confronted by 17 of your ex-girlfriends? Yeah, didn't think so! It was rough!
One down, three to go.

"A" successfully landed a Liar in jail, just as he/she threatened Alison (Sasha Pieterse) on Tuesday's Pretty Little Liars. The rest of the girls desperately tried to decipher who Varjak could be, Ezria called it quits and Spencer (Troian Bellisario) flirted up a storm – literally. Read on for what else happened in Rosewood this week.

Plus! We're trying something new for recaps after being absolutely floored by readers' sleuthing. Tell us who you think A is in the comments section or by Tweeting @people with the hashtag #PLLTheories, and your theory could be published in the next week's post!"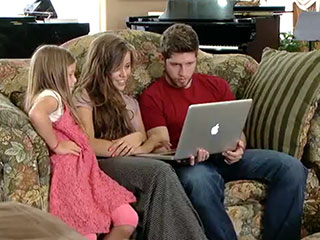 While much of the focus of this season of 19 Kids & Counting has so far been placed on Jessa and Ben Seewald's wedding planning, this week paid some more attention to Josh, Anna and even Jim Bob and John David.

Of course, nothing in the Duggar family is more exciting than a wedding – save for perhaps a birth – and so we still got plenty of behind-the-scenes looks at Jessa and Ben's eventual 1,000-person wedding extravaganza.
Ellie Kemper has plenty of experience playing polite characters, and the former star of The Office follows the same philosophy when it comes to her personal life.

"It drives me crazy when people don't have good manners," Kemper, 34, tells PEOPLE. "I think it's inexcusable."

But that's not all the actress – who stars in Tina Fey's latest comedy Unbreakable Kimmy Schmidt doesn't like.
It's un-Dean-iable, the trailer for the new season of Community has us super excited for season 6 to hit Yahoo! Screen on March 17.

For those who have not had the chance to watch it, here are the five most hilarious quotes from the new trailer:
TV Watch
Get PEOPLE Everywhere
Advertisement