TV Watch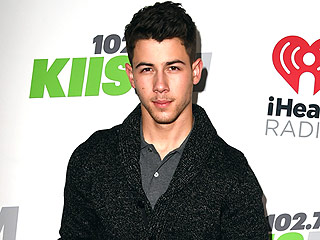 Credit: Granitz/WireImage
Nick Jonas is going to be green, but not with envy.

As the host of the upcoming Kids' Choice Awards, the singer has already made peace with the fact that he will be doused with Nickelodeon's infamous green goo.

"But I feel like it's an honor," Jonas, 22, tells PEOPLE of being slimed. "It's a rite of passage."
It seems like it's a lot of fun to be Will Ferrell.

Between the moviemaking and the constant winding-up of late-night TV hosts, he looks like a man who's got things figured out.

t The latest evidence: Ferrell's Thursday night appearance on Conan, where the Get Hard star appeared with a cockatoo on his shoulder … and then resolutely refused to answer any questions about it.
It's his wedding, and he'll throw his groom to the wolves if he wants to.

Thursday night's episode of Scandal focused on Cyrus Beene (Jeff Perry) the show's most Machiavellian character – and in this political drama, that's saying a lot.

A self-described "filthy monster," Cyrus can go from being Olivia Pope's (Kerry Washington) mentor and biggest champion to ordering her murder. And this week, his dalliance with prostitute Michael (Matthew Del Negro, who is truly Noah Wyle's clone) finally bit him in the butt.
Coach is staging a comeback.

Craig T. Nelson will reprise his old role as college football coach Hayden Fox in a new comedy for NBC this fall, PEOPLE has learned.
TV Watch
Get PEOPLE Everywhere
Advertisement