TV Watch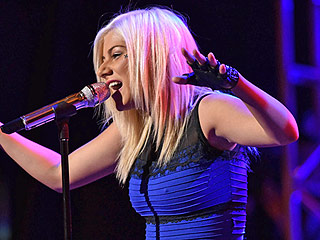 Credit: Michael Becker/FOX
Can we all finally agree it's black and blue?


In its first episode since Olivia Pope's (Kerry Washington) escape, Scandal didn't pull any punches.

The ABC drama doesn't openly discuss race often, but when it does – from Olivia's searing "I'm feeling a little, I don't know, Sally Hemings/Thomas Jefferson about this" jab to her father's mantra that she had to be "twice as good" – it's a raw reminder that, even in Shondaland, America is far from color-blind.

Thursday night's episode handled the shooting of a young, unarmed black man – a clear statement on Ferguson's Michael Brown – with profound grace, exploring police brutality, racial identity and grassroots activism from all sides.
Leonard Nimoy never actually appeared on The Big Bang Theory, but his persona always loomed large in the world of Sheldon Cooper.

To pay tribute to Nimoy, who died Feb. 27 at the age of 83, the show's producers gave a shout-out to the Spock' actor in the vanity card at the end of the episode.
The Real Housewives of Melbourne has been upgraded.


There was backstabbing and double-dealing. The two strongest men clashed over who would be the alpha male. The oldest tribe member became emotional that she was being marginalized. The young girls formed a clique. And the guy who actually cost his tribe immunity faced no repercussions for his failure to deliver during an important challenge.


TV Watch
Get PEOPLE Everywhere
Advertisement