TV Watch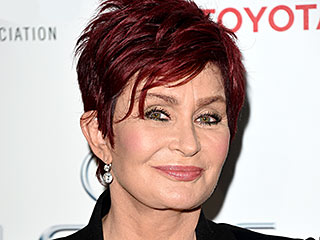 Credit: Jason Merritt/Getty
Sharon Osbourne is taking a one-month break from The Talk as she recovers from exhaustion.

In an exclusive statement to PEOPLE, her rep said that the co-host collapsed upon returning home to Los Angeles last Friday night after a busy trip to New York and Toronto.

The 62-year-old "collapsed from mental and physical fatigue," her rep said.
When Kim Richards' daughter Brooke Brinson walks down the aisle in a Cabo, Mexico, wedding ceremony Saturday, one very important guest will be missing.


Sometimes, people play a good game of Survivor, but lose because of bad luck.


Mary-Kate and Ashley Olsen will not be joining the cast of Netflix's Full House reboot Fuller House, according to The Hollywood Reporter.

While much of the cast is set to return, the Olsen twins' participation has long been in question. Last month, the 28-year-old fashion powerhouses told Women's Wear Daily that they had no idea the show was happening until John Stamos broke the news.

"We just found out about it today," Mary-Kate told WWD. "I guess we're going to talk to the creators and see what's happening."
Nice guys don't always finish last.

That was ultimately the message of Survivor: Worlds Apart. The arguments were ugly and the characters weren't always lovable, but in the end, it was good guy Mike Holloway who walked away with $1 million.

It wasn't easy. After finding himself on the outs, Holloway only made it to the end by winning five immunity challenges and playing a hidden immunity idol.

Holloway, a 38-year-old oil driller from Texas, tells PEOPLE how he won the game – and what he'll do differently if he ever plays again.
TV Watch
Get PEOPLE Everywhere
Advertisement