TV Watch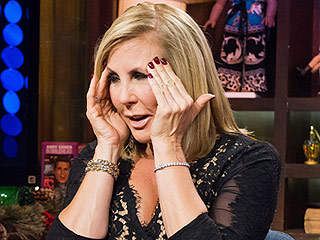 Credit: Jennifer Graylock/INF
On Tuesday's heart-wrenching episode of The Real Housewives of Orange County, Vicki Gunvalson learned of the passing of her mother, Joanne Steinmetz.

"What do you mean? What happened? No!" Gunvalson cried, after taking a phone call in the middle of a bunco party thrown by Shannon Beador. "Briana, I can't do this," she said to her daughter before collapsing on the kitchen floor. "Oh, my God. I don't want to believe this."

Continued Gunvalson, "How could she die? She wasn't sick at all …. Damn it."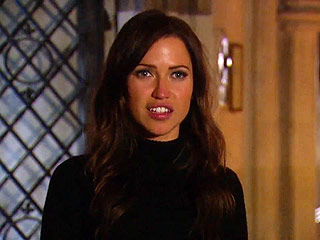 With just five guys left in the competition, this week's episode of Shawn Hates Nick had Kaitlyn Bristowe sending two suitors home, leaving just three men slogging along in this most exhausting, effortful journey to True Love.

Also, Kaitlyn finally told Shawn that she slept with Nick. He took the news way better than anyone could have expected, given his deep, burning hatred for "The Other Guy," as he continues to childishly refer to his main rival for Kaitlyn's love and affection.
Caitlyn Jenner continues to be more emotional, revelatory and uplifting with each new promo for her E! docu-series I Am Cait.

A new, 30-second spot released Monday night shows the former Olympian, 65, shouldering the weight of her children's expections ("I want 'em to be proud of their daddy," she says through tears) and experiencing the mundane coincidences of everyday life when you're building a whole new wardrobe.

Witness when Jenner points out a new dress she particularly likes to stepdaughter Kim Kardashian West. Kardashian West, 34, immediately shoots back, "Mom has that." (Mom, of course being, Jenner's ex-wife Kris.)
After nine years and three children together, Kourtney Kardashian, 36, and Scott Disick, 32, have weathered more than a few storms.

But in the months leading up to their breakup, which sources confirmed to PEOPLE on Monday, the two seemed to be giving up the fight to stay together.

Here are a few red flags that proved the end was near.
TV Watch