TV Watch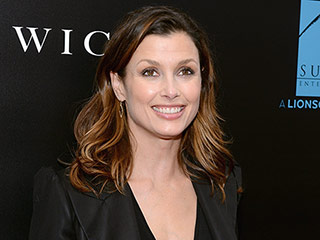 Credit: Getty
Bridget Moynahan is sending her positive vibes to ex Tom Brady, after a judge threw out his "Deflategate" suspension Thursday.

"Yippee! I can go back to private texts and enjoying the game congrats #TB and @Patriots #letsmoveon," the actress and model tweeted Thursday.

U.S. District Judge Richard M. Berman ruled that NFL Commissioner Roger Goodell had applied "his own brand of industrial justice" when he suspended Brady for four games.
Melissa Rivers spent an evening remembering her mother Joan Rivers.

The E! tribute Remembering Joan, highlighting Joan's best Fashion Police moments comes one day shy of her unexpected death on Sept. 4, 2014, at the age of 81 following a surgical procedure.
She's expecting her first child with husband Patrick Kielty
Jamal Lyon's back – and he's teaming up with Mr. Worldwide!
I Am Cait Recap: Caitlyn Jenner Isn't Ready to 'Expose' Herself in a Swimsuit