TV Watch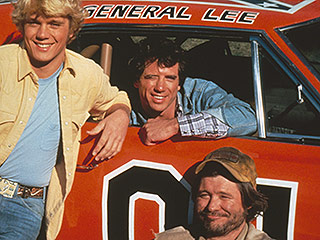 Credit: Getty
Fans of the good ol' boys of The Dukes of Hazzard will have to look elsewhere for their daily fix of the show: PEOPLE has confirmed that TV Land, which had previously been airing the show twice a day, has dropped the series from its schedule.

Though TV Land has declined to comment on its reasons for the change, many assume the choice stems from a controversy surrounding the Confederate flag, which is prominently painted on the roof of the Duke brothers' famous Dodge Charger, the General Lee.
NeNe Leakes is not the type to play games. Or so we thought …

In fact, that's exactly what she'll be doing in her first gig booked after exiting The Real Housewives of Atlanta, According to The Hollywood Reporter. Leakes is headed to ABC's To Tell the Truth – a reboot of the 1960s hit in which three people all claim to be the same person while celebrity panelists try to figure out who's the real deal.

Leakes – who announced to PEOPLE on Monday that she is quitting RHOA – will serve as a panelist on the show alongside Betty White, and Black-ish star Anthony Anderson will host.
From boy banders to bartenders!

Lachey's Bar, Nick Lachey's newest collaboration with his brother Drew, has been up and running for several months now, but audiences will finally get a behind-the-scenes look when A&E's Lachey's Bar documents the brothers' journey to opening the Cincinnati watering hole.

In an exclusive clip from the show's premiere, Nick, 41, and Drew, 38, debate tending bar for the hometown crowd on their opening night.
For star athlete Hank Baskett, football was all he'd ever known professionally. And when his career in the NFL ended in 2011, the former wide receiver sank into a deep depression that nearly cost him everything.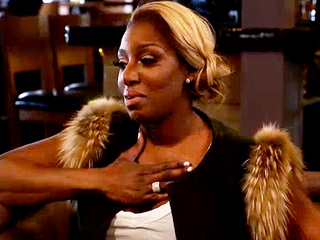 Despite the fact that she "feels free" after announcing to PEOPLE on Monday that she is not returning for season 8 of The Real Housewives of Atlanta, star NeNe Leakes does have a few fond memories.

"It's been bittersweet for me," Leakes, 48, tells PEOPLE of her Housewives journey. "I've been there since the very beginning. When I started, my youngest son was in third grade, now he's in the 11th!"

While she's happy to be done with the drama, "I'll miss some of the laughs that I've had on the show over the years," says Leakes.
TV Watch