TV Watch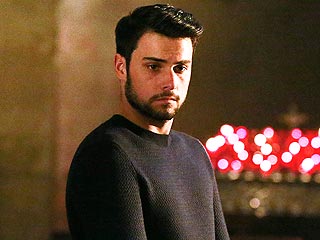 Credit: Mitchell Haaseth/ABC
No, you didn't dream it.


Tony Dovolani gives credit where credit is due – to his wife, Lina.

"My wife is my rock," Dovolani, the longest-running dance pro on Dancing with the Stars, tells PEOPLE.

"She is the most amazing person I have ever met in my life. She takes care of the kids. She takes care of the house. She makes sure that I am successful. If I didn't have her, I don't think I would be where I am today," he says. "Marrying her is probably one of the best decisions I have ever made in my life."
As Glee nears its series finale, both Gleeks and the cast have begun to mourn.

Jane Lynch – whose character Sue Sylvester reinvigorated the art of the snippy one-liner and made track suits acceptable office apparel – tells PEOPLE she was flooded with emotions while filming the show's final episode last Saturday.

"It was waterworks," admitted the Emmy winner, 54, who teamed with the ASPCA and Febreze on Wednesday to educate pet owners against the affects of noseblindness.

"There are some takes I'm sure they can't use because we were all weeping," she continues. "It was hard to get through."
Ice T has one of the most distinctive voices in pop culture. And whether you know him more as a rapper or a detective on Law & Order: SVU, you're bound to recognize that iconic rasp, even if it were coming out of, say, a G.I. Joe character.

That was the theory Jimmy Fallon set out to test on Wednesday's Tonight Show, anyway.
TV Watch
Get PEOPLE Everywhere
Advertisement