TV Watch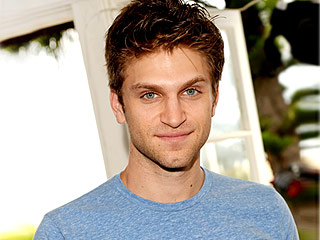 Credit: Jason Merritt/Getty
For five seasons, Pretty Little Liars fans have been asking one question: Who is A?


Before text message breakups became a commonplace travesty in our world, there was a man who introduced ladies to the pain of losing someone in 15 words or less. That man was Jack Berger.

This Sex and the City boyfriend lives on in infamy for breaking up with Carrie Bradshaw via Post-it. In season 6, episode 7, Sarah Jessica Parker's character finds his note, which simply states "I'm sorry. I can't. Don't hate me."


Is Scream Queens the best TV show that hasn't even been made yet?

Judging by FOX's latest cast announcement, we're certainly inclined to think so!

Following the news that pop superstar Ariana Grande will have a recurring role in the series, set to premiere in the fall, FOX has announced that Nick Jonas will also be joining the horror-comedy in a recurring role.
She may have played it straight last fall on London's West End, but Lindsay Lohan is having a laugh in a new Super Bowl ad tease for Esurance.

After partying in Paris on Monday, Lohan, 28, posted on social media Tuesday that it's nearly "Time to crash the big game."

Lohan, 28, has a familiar mischief in her eyes in the six-second auto insurance teaser. Given Lohan's very public issues with drinking and driving, are we cringing? #Sorta.

Are we curious? Definitely.

Super Bowl XLIX coverage kicks off Sunday at 6:30 p.m. ET on NBC.


Oh, Sparky.

One of the most beloved fictional couples in film history, Vacation's Clark and Ellen Griswold, are teaming up once again – but this time, it's for TV.

ABC has ordered Chev & Bev, a new comedy pilot starring Chevy Chase and Beverly D'Angelo, who will once again play a married couple. (Though not as the Griswolds.) This time, they'll be a couple living in a retirement community who suddenly see their lives turned around when they have to raise their grandchildren.
TV Watch
Get PEOPLE Everywhere
Advertisement