TV Watch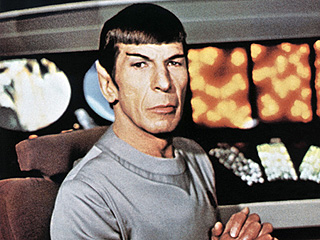 Credit: Paramount/Everett
Leonard Nimoy never actually appeared on The Big Bang Theory, but his persona always loomed large in the world of Sheldon Cooper.

To pay tribute to Nimoy, who died Feb. 27 at the age of 83, the show's producers gave a shout-out to the Spock' actor in the vanity card at the end of the episode.
The Real Housewives of Melbourne has been upgraded.


There was backstabbing and double-dealing. The two strongest men clashed over who would be the alpha male. The oldest tribe member became emotional that she was being marginalized. The young girls formed a clique. And the guy who actually cost his tribe immunity faced no repercussions for his failure to deliver during an important challenge.


As Bobbi Kristina Brown remains on life support in an Atlanta hospital, her boyfriend, Nick Gordon, will be receiving an intervention courtesy of The Dr. Phil Show.

The episode airing Wednesday, per a CBS press release, will see Dr. Phil McGraw "offering Gordon the treatment he appears to so desperately need as he battles drug and alcohol addiction."

Also appearing on the segment will be Gordon's mother, Michelle.
TV Watch
Get PEOPLE Everywhere
Advertisement