TV Watch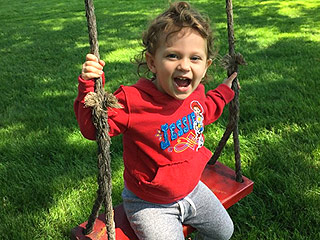 Credit: Courtesy Rosie O'Donnell
It was a Memorial Day to remember for Rosie O'Donnell, who spent the holiday frolicking in the sun with daughter Dakota.

The comedian and former co-host of The View posted a bunch of photos of her holiday weekend to social media, and called Monday a "perfect day" with her 2-year-old daughter. Check them out below.
Kacy Catanzaro is competing for a third season on American Ninja Warrior. She made history last season by becoming the first female competitor to reach the top of the 14-ft. warped wall and also became the first and only woman to earn a spot to the Las Vegas finals by completing a city finals course.

ANW is back for its seventh season and is bigger than ever. With more than 10 times the amount of submissions as last year, you will see a lot of new talent showing up to prove themselves on the course. Rookies who have been eagerly waiting will finally get their shot at the course and give the veterans a run for their money.

Three of the six obstacles that make up this Venice Beach qualifying course are brand new. One new obstacle that proved to be a showstopper for many Ninjas was the Hourglass Drop. A lot of competitors had trouble with this touchy trampoline transition.
Martin Sheen has admitted that he felt helpless during his son Charlie Sheen's public meltdown in 2011, which led to the actor being fired from his hit TV series Two and a Half Men.

"What he was going through at that time, we were powerless to do much," the Grace and Frankie actor told the Radio Times. "Except to pray for him and lift him up."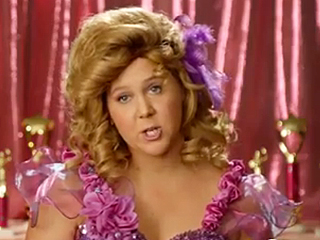 Between the boxing and the stand-up comedy, a lot happened on The Bachelorette Monday.

But the key takeaway – other than that having a bunch of dudes hit each other is an awkward way to impress a lady – is that a lot of people really liked Amy Schumer's appearance.
TV Watch
Get PEOPLE Everywhere
Advertisement