TV Watch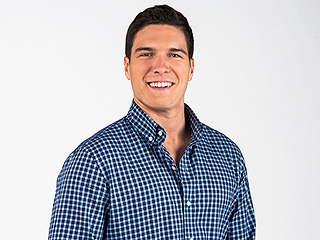 Credit: Joe Faraoni/ESPN Images
At first, Will Reeve couldn't believe it when ESPN called offering him a job as a SportsCenter reporter. "I thought there was some caveat that I wasn't getting," he tells PEOPLE, recalling how stunned he was.


Sure, the Super Bowl is first and foremost a sporting event, the battle of the top two teams in the NFL.

But it's also the one day you actually want to watch commercials. (Because seriously, who can resist that Budweiser puppy?) It's a time to fearlessly gorge yourself on greasy food and beer. And this year, it's also the perfect opportunity to star-gaze as Katy Perry performs and Hollywood's hottest celebs cheer on their favorite teams.

As the New England Patriots prepare to face off against the Seattle Seahawks in Phoenix, PEOPLE is bringing you inside access, from the tastiest dishes to cook for your viewing party to the ads that will have your office buzzing Monday morning.

And yeah, we'll keep you updated on that whole football thing, too. Here's your guide to Super Bowl Sunday: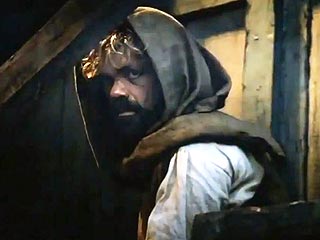 "Nothing is more hateful than failing to protect the one you love."

It's a line from the new season of Game of Thrones, but it could have easily been uttered by one of the HBO drama's very protective producers.

Fans who attended Thursday night's special IMAX presentation of the hit series were treated to what was supposed to be an exclusive trailer from the fifth season.
[YOUTUBE "feuNeJewzDo" "auto"]
Matt Damon, Ben Affleck, John Krasinski and others turned on their best Boston accents on Jimmy Kimmel Live to throw support behind Tom Brady and the New England Patriots on Thursday in a new Super Bowl sketch, "I Am the Locker Room Guy."

Technically, however, it was "Donald O'Donnell McDonald," "Ryan Salty Flannigan" and others who took turns confessing to deflating the footballs during the AFC Championship Game on Jan. 18.

"I deflated those balls myself, all right? I did it. I'm the perpetrator. If you don't believe me, there's nothing I can say to change your mind. I'm turning myself in!" Affleck, a.k.a. Ryan Salty Flannigan, said in his on-camera testimony.
[BRIGHTCOVE "20897531" "" "" "auto"]
You can't keep him away from Saturday Night Live forever. He's Gumby, dammit.

The Today show confirmed Friday morning that Eddie Murphy will take part in SNL's 40th anniversary special on Feb. 15, in what will be his first appearance on the show in more than 30 years.

The comedian, 53, first revealed the news in a phone interview with News One Now.
TV Watch
Get PEOPLE Everywhere
Advertisement