TV Watch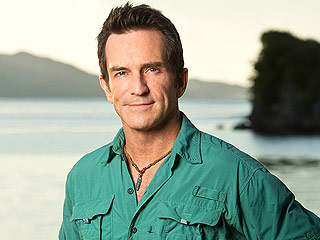 Credit: Monty Brinton/CBS
Although Survivor: San Juan Del Sur was an uneven entry in the long-running reality show, the season finale had its share of blindsides and backstabbing – and, ultimately, a satisfying winner.

At the beginning of the final episode, it looked as though former Miss Michigan USA Jaclyn Schulz would be the next to go – and she would have been, had perennial CBS reality star Natalie Anderson not saved her with her immunity idol.

After Schulz won the final immunity challenge, the tribe voted out likable Louisiana firefighter Keith Nale, leaving an all-female final 3. At the final tribal council, Schulz, Anderson and Texas cheerleading coach Missy Payne answered the pointed questions of the jury.
Just in time for the holidays, Nick Lachey has returned to host The Sing-Off, which he calls "a feel-good show in a feel-good time of year."

"The great thing about The Sing-Off is that it's given such a faith to cappella music that it inspires groups out there to actually form for the show," Lachey tells PEOPLE. "[It's] great to see new groups and new talents inspired by what groups of the past have done at this point."

With a winner to be crowned at the end of the night, the two-hour special airing Wednesday at 9/8 p.m. on NBC is bound to offer great performances.
Originally touted as a standalone anthology series, all of the gruesome stories in Ryan Murphy's American Horror Story are now connected – and Naomi Grossman's Pepper is the character to tie it all together.

Having first appeared in Asylum, AHS's second season, Grossman was back for its fourth – Freak Show – in an expanded role in the canon. The timeline, set 12 years before the events of Asylum, has Grossman's costar Lily Rabe reprising her role as Sister Mary Eunice in Wednesday night's episode.

PEOPLE chatted with Grossman exclusively to discuss Pepper, her backstory, the American Horror Story universe, a Pepper/Matt Bomer sex scene and how working with the "freaks" has changed her worldview.
Is it too soon to say that Peggy Carter is basically a goddess and also our heroine?

In a new poster released by ABC, Peggy (Hayley Atwell) is the beautiful, take-no-prisoners badass we know and love from her first appearance in the Marvel Cinematic Universe canon.

The series, which premieres Jan. 6, follows Peggy's return to America from World War II and the events of 2011's Captain America: The First Avenger.
Charlie Sheen is reprising the role that made him a household name!

No, not that one. (Not yet, anyway.)

PEOPLE can exclusively reveal that Sheen, 49, will be paying homage to his "Boy in the Police Station" character from the 1986 classic Ferris Bueller's Day Off in an upcoming episode of ABC's The Goldbergs.

Sheen is reprising the role nearly 30 years after the leather-jacketed bad boy was told by Bueller's sister, Jeanie (Jennifer Grey), to "blow [himself]".
TV Watch
Get PEOPLE Everywhere
Advertisement