TV Watch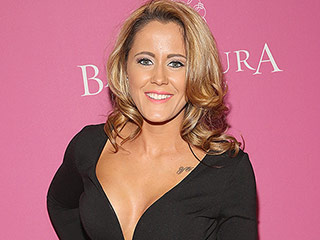 Credit: Getty
If the ladies from Teen Mom 2 know anything, it's how to make it work when times get tough – and that's exactly what cast member Jenelle Evans is doing.

The 23-year-old – who has publicly struggled with substance abuse, including a stint in rehab and several criminal charges – says she is finally sober and looking to the future.

"My life has changed so much since I stopped doing drugs – my whole attitude has changed," Evans tells PEOPLE. "I'm more active in my children's lives, and I want to be at every milestone and special event they have. Being there for them is more important to me than going partying or doing drugs."
She was with Scott Disick for nine years, but Kourtney Kardashian will always put her children first, and that's why she called it quits on their relationship.


Kaitlyn Bristowe is nearing the end of her run as Bachelorette – and possibly the altar. But one unlucky-in-love guy learned last night that he won't be the one to get down on one knee to propose. He will, however, have the opportunity to get down with the ladies and gents on season 2 of Bachelor in Paradise.

Without further ado, the final suitor headed to Paradise is ...
WAGS is bringing the opulence, ambition and – oh my! – drama experienced by the women in an elite circle of professional athletes' Wives and Girlfriends (WAGS).

"When people look at us they see the glitz and the glam, but there's a lot of things that come with being in this type of relationship," says queen WAG Sasha Gates in an exclusive supertease for the new E! series.

"However, you're walking in there, it's a representation of your man, too, and I gotta represent him the best I can," says Gates, who's married to San Diego Chargers tight end Antonio Gates.
Kaitlyn Bristowe is the Bachelorette! She charmed her way into the hearts of the Bachelor Nation – and nearly the Bachelor himself, Chris Soules, on season 19 of The Bachelor. Now Kaitlyn has begun her own journey to love.

I can't believe I'm writing my eighth blog! Time flies when you're on an emotional roller coaster. That's the saying, right?

Taking in all that Chris Harrison and I talked about, it really hit me just how serious these upcoming dates were. Their purpose wasn't to just have a good time and see if there's a connection. Their purpose was to figure out and know if I could see a forever with these guys. Not wonder if I could, but really sort through and make a decision. It was some heavy stuff, and I think the guys felt the pressure, too!
TV Watch