TV Watch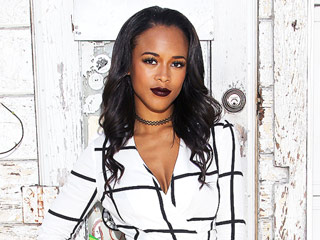 Credit: Courtesy ASOS
Whether she's making a cameo in Taylor Swift's "Bad Blood" music video, strutting her stuff on the 1989 World Tour stage or making a splash at the VMAs, Serayah has no doubt become a full-fledged member of the pop star's squad.


Jessa (Duggar) Seewald is publicly breaking ranks with her brother Josh Duggar for the first time since multiple scandals have hit the embattled reality star.

Seewald shared a post on her Facebook page written by her father-in-law Michael Seewald, in which he called Josh a "hypocritical Christian" following the revelation that Josh used the cheating website Ashley Madison. Her husband Ben Seewald tweeted a link to the blog post.
They've already introduced us to characters with names like "Dirty Randy," but the creators of FXX's The League have pulled out all the stops for the show's upcoming final season.


Dr. Phil McGraw has been dishing out tough love on his eponymous talk show for nearly 13 years.

Audiences fell in love with the straight-talking doctor when he first appeared on Oprah Winfrey's show in the late '90s, and they've been tuning in to catch his words of wisdom – delivered in his signature homespun Texan, no-nonsense style – ever since.

To mark the longtime television personality turning 65 on Tuesday, we're looking back at some of the most famous – and dramatic – conversations he's had during the Dr. Phil show's more than 2,000-episode run.
Crack open the bottle of red wine, because all of your favorite ABC shows are coming back.


I Am Cait Recap: Caitlyn Jenner Isn't Ready to 'Expose' Herself in a Swimsuit