TV Watch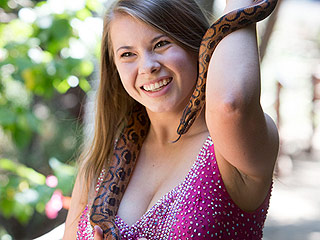 Credit: Splash News Online
Bindi Irwin's first performance on Dancing with the Stars is sure to be a wild ride.


Forget back-to-school shopping and all things pumpkin spice, the real reason everyone's excited for fall is because it brings the return of all of our favorite TV shows – and the chance to develop new obsessions.

In the next few months it looks like TV schedules are going to be more packed than ever as tons of new comedies, dramas and even variety shows vie for DVR space. And even though we've only gotten the briefest of teases of what's heading to small screens, there are already a few shows whose premiere dates we've got marked down on our calendars. (Or, in the case of Neil Patrick Harris' variety show, set to record on every device we own.)

But which fall TV show are you giving a shot? Let's take a look at some of the potential contenders …
The premiere of the highly anticipated new horror-comedy Scream Queens may still be a few weeks away, but anxious fans can now whet their appetites for the scares (and laughs) to come by watching the show's title sequence.

"The show is a hybrid of wickedly funny and incredibly scary story telling set in a sorority house on a college campus," star (and original scream queen) Jamie Lee Curtis previously told PEOPLE of Ryan Murphy's new Fox show. "I play the dean, creates this scenario of mayhem by forcing the sorority accept anyone who wants to become a member."

And while Curtis is highly revered by her costars, it's the shows' co-eds who are highlighted in the extended title sequence.
It's the end of an era – captured on film!

Miss Piggy and Kermit the Frog's August split sent shockwaves across the country and left us all questioning: Is love dead?

In a new photo, the Muppets costars, who were together for 40 years, are seen calling it quits during what appears to be a brutal argument.
I Am Cait Recap: Caitlyn Jenner Isn't Ready to 'Expose' Herself in a Swimsuit