TV Watch
Eating a wiggling worm is a frightening prospect, even for a superhero.

In an exclusive sneak peek at Monday's episode of Running Wild with Bear Grylls, Fantastic Four star Michael B. Jordan admits that worms have long haunted him.

"I used to be traumatized as a kid. I couldn't eat spaghetti for the longest time because I always used to think they were worms," Jordan says.
Cheryl Burke shed new light on the molestation she experienced as a child during TLC's documentary Breaking the Silence on Sunday.

"I still go through times when I'm down," Burke revealed. "I don't feel like I'm that strong woman that people think I am today."

Added the the former Dancing with the Stars pro: "I'm only human, and sometimes the stuff I've gone through, I think about all the time, and it just brings me back."
Jessa (Duggar) Seewald and Jill (Duggar) Dillard appeared on TLC's documentary Breaking the Silence Sunday, seeking education to address the aftermath of the abuse they faced at the hands of brother Josh Duggar more than a decade ago.

The Duggar sisters' mother Michelle also participated in the sexual abuse prevention training seminar given by Darkness to Light, one of the nation's leading organizations for abuse prevention, in the wake of confirmation this past May that Josh, now 27, molested five underage girls when he was still a teenager. (His two sisters came forward as two of the victims during a conversation with Fox News's Megyn Kelly in early June.)

"I was so glad that my girls and I were able to do this together and that we could just be a support and encouragement to each other to be able to gain more information about this important topic," said Michelle, 48.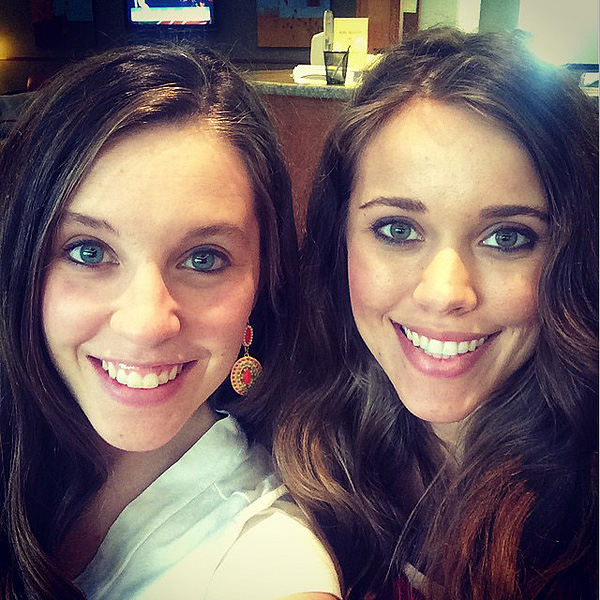 "It's amazing to understand that there are so many people that deal with this exact same thing in their own families," said Jill, 24. "So just being educated is very good."
Jessa, 22, noted, "I feel like this should be a discussion people are having, even regularly. I think that it shouldn't be a taboo subject, that we should be bringing awareness to child sexual abuse and talking about this."
The seminar was especially meaningful for Jessa, who is
expecting her first child on Nov. 1
, and she said she learned "things I can do to be more aware, things I can do to set up boundaries and
safeguards
for my child and children, hopefully, in the future."
In classic fashion, Sunday's episode of Bachelor in Paradise kicked off with some good old Samantha-Joe drama.

Samantha, who had said yes to a date with Justin the night before, mysteriously changed her mind the next morning, deciding she wouldn't be going on the date and that she wanted to get back together with Joe. (Keep in mind she had just dumped him on his birthday.) Joe, of course, was so over-the-moon at her sudden change of heart that he didn't think for a second that she might flip-flop on him again. Spoiler alert: She did, and it wasn't pretty.
I Am Cait Recap: Caitlyn Jenner Isn't Ready to 'Expose' Herself in a Swimsuit