TV Watch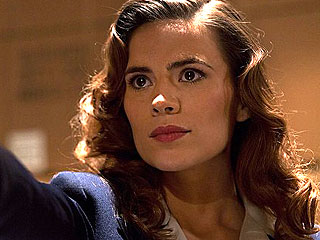 Credit: ABC
Is it too soon to say that Peggy Carter is basically a goddess and also our heroine?

In a new poster released by ABC, Peggy (Hayley Atwell) is the beautiful, take-no-prisoners badass we know and love from her first appearance in the Marvel Cinematic Universe canon.

The series, which premieres Jan. 6, follows Peggy's return to America from World War II and the events of 2011's Captain America: The First Avenger.
Charlie Sheen is reprising the role that made him a household name!

No, not that one. (Not yet, anyway.)

PEOPLE can exclusively reveal that Sheen, 49, will be paying homage to his "Boy in the Police Station" character from the 1986 classic Ferris Bueller's Day Off in an upcoming episode of ABC's The Goldbergs.

Sheen is reprising the role nearly 30 years after the leather-jacketed bad boy was told by Bueller's sister, Jeanie (Jennifer Grey), to "blow [himself]".
There are good seasons of Survivor, and there are seasons that just never get off the ground. Survivor: San Juan Del Sur looked like it would be the latter, until a run of solid episodes near the end redeemed it.

After the first Blood Vs. Water was a critical and ratings success in 2013, the show returned to the same format this season – only to find that lightning hadn't struck twice.

Even Jeff Probst, Survivor's biggest cheerleader, acknowledges the struggle of San Juan Del Sur. "We came off of four fantastic seasons in a row: Philippines, Caramoan, the first Blood vs. Water and Cagayan, he says. "So this one just feels different, because it follows such great seasons. But it got a lot better as it went along."

But even middling seasons of Survivor can be fascinating, and the long-running CBS series remains the gold standard for competition reality shows. Here, Probst, 53, tells PEOPLE what went wrong with this season – and what went right.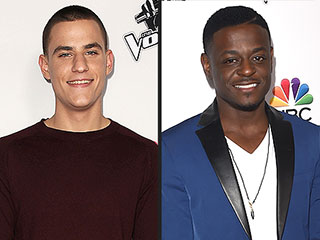 The stage lit up as Jennifer Hudson and Jessie J serenaded the crowd with number one hits during The Voice Season 7 finale Tuesday night, but all eyes were on the four finalists who sang beside them, battling it out to win the competition.


TV Watch
Get PEOPLE Everywhere
Advertisement