TV Watch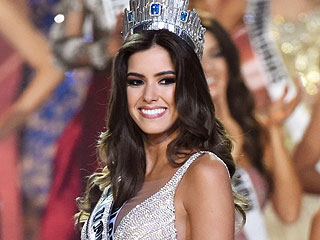 Credit: Getty
Which international beauty took home this year's Miss Universe crown?

That would be the lovely Miss Colombia, Paulina Vega.

Vega stole the judges' hearts at the 63td annual pageant in Miami – which aired on NBC on Sunday night – beating out 88 other contestants, including finalists from Jamaica, Netherlands, Ukraine and Miss USA, Nia Sanchez, who was first runner up.

Vega, 22, hails from Barranquilla and is currently a business administration major at the Universidad Javeriana in Bogota.
Blake Shelton pulled double-duty when he dropped by Saturday Night Live, hosting the show and performing two songs, "Boys 'Round Here" and "Neon Light."


Blake Shelton's hosting stint on Saturday Night Live played largely around his strengths: Charm, a willingness to play ball and that big ol' grin.


Considering how much it dominated the public conversation this past week, it was a given that Saturday Night Live was going to take on the New England Patriots and the football controversy people have dubbed "DeflateGate."

The show quickly cut to the chase on Saturday's show, using the scandal as fodder for the episode's cold open.
TV Watch
Get PEOPLE Everywhere
Advertisement