TV Watch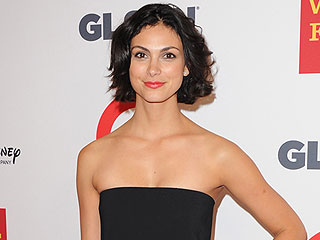 Credit: Jason Merritt/Getty
It's the end of the road for Homeland actress Morena Baccarin and Austin Chick, her husband of three and a half years.


Monday's episode of Odd Mom Out finds Brooke (Abby Elliott) crying like a baby – or, more precisely, crying like she's having one.

In an exclusive sneak peek of the Bravo comedy, Brooke goes into labor the day before she planned to have a C-section. With only Siri to guide her, Jill (Jill Kargman) must serve as Brooke's midwife – all while their husbands Andy (Andy Buckley) and Lex (Sean Kleier) remain unreachable during an afternoon without technology.
Candidly Nicole is taking on the "serious" issues in season 2, only with a signature twist of wry humor we've come to expect from Nicole Richie.

"Why do another season of Candidly Nicole?" the former Simple Life star, 33, says in an exclusive trailer. "Because I'm trying to make a difference."

She continues, "This season, no topic is off-limits." For starters, the list includes ...
Kyle XY star Matt Dallas had a Fourth filled with fireworks – he got married.


Boris Kodjoe and Nicole Ari Parker are costars again – only this time they're not necessarily sticking to any script.

The husband and wife, who fell in love while starring together on Showtime's Soul Food, are launching The Boris and Nicole Show Monday on Fox.

"We have a great professional relationship because that's how we met," Parker tells PEOPLE. "So I think the beginning [of our show's foundation] is all there, but we're going to learn as we go and have great guests and be thrown for a loop and recover. We're ready for it all."

Kodjoe notes that debuting the show just weeks after he and Parker celebrated their 10th wedding anniversary feels like "a new chapter in our relationship. It's a new chapter in our careers. We're super excited. We're ready for the challenge."
TV Watch