TV Watch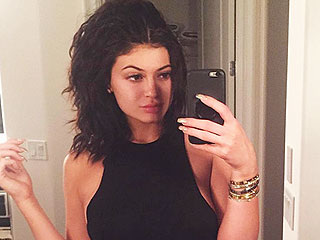 Credit: Courtesy Kylie Jenner
Makeup-free Kylie Is Our Favorite Kylie
It hasn't even been a whole month since Miss Piggy and Kermit the Frog split, but it looks like The Muppets star may have already found a new love interest: Liam Hemsworth.

"Spent Friday with the most beautiful girl in the world," The Hunger Games star captioned a romantic photo of himself with Kermit's ex-love. "Kermit, #SorryNotSorry. #TheMuppets #misspiggy."
Just five days shy of the one-year anniversary of Joan Rivers' unexpected death, Melissa Rivers will take her mother's seat when Fashion Police returns to E! on Monday night.

Melissa joins Giuliana Rancic and Brad Goreski in hosting the show that her mother – who was 81 years old when she died in New York City on Sept. 4, 2014, due to complications during an endoscopic procedure – led for five years.

Before a new era of Fashion Police begins, let's take a look back at everything Melissa has said about her legendary mother in the last year.
Anna Duggar's siblings beg her to leave husband Josh after his shocking double life is revealed. Subscribe now for more on the cheating scandal and the Duggars' ultra-conservative lifestyle, only in PEOPLE!


"I don't think I've ever felt more love in my heart at that moment where I just was so happy," the actor tells PEOPLE
I Am Cait Recap: Caitlyn Jenner Isn't Ready to 'Expose' Herself in a Swimsuit