TV Watch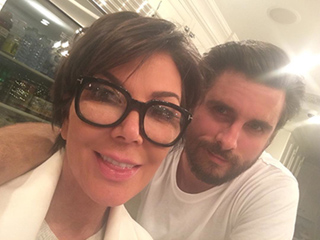 Credit: Instagram
Kris Jenner is singing Scott Disick's praises.


The ladies of The Real Housewives of Beverly Hills are back!

Tuesday's season 6 premiere aired just hours after Yolanda Foster and her husband David announced they will be divorcing, and the episode hinted at signs of strain in the marriage.

"If it wasn't for my kids, I would have jumped out the balcony," a tearful Yolanda confessed to her friend Angie Simpson of battling Lyme disease. "It's trying to get out of bed every day for my kids. I know they need me, but I can't participate."
Alison Sweeney is using her passion for fitness to help in the fight against cancer.

The actress, 39, is a fitness ambassador for City of Hope, a research and treatment center for cancer, diabetes and other serious diseases. In this role, she hopes to encourage people to get active to help prevent certain types of the disease.

"Leading a healthy lifestyle, having healthy nutritional habits and getting out there and walking and exercising does reduce the risk of so many different types of cancer," Sweeney tells PEOPLE. "That is important information for people to know, that it's not just about fitting into a pair of jeans."
Question: What's cooler than getting your own wax figure at Madame Tussauds?

Answer: Getting two wax figures at Madame Tussauds.

Last week, Zendaya unveiled two brand new wax figures, one of which will be displayed at Madame Tussauds San Francisco while the other will be featured at Madame Tussauds Orlando.
VIDEO: Cate Blanchett and Jimmy Fallon Have Epic Accent Battle During Hilarious Game of 'Lip Flip'