TV Watch
Verne Troyer doesn't back down to bullies.

In an exclusive video from his appearance on Oprah's Where Are They Now?, the actor opens up about being bullied as a child for being a little person.

"There was one incident where there was a kid [who] called me the M-word," Troyer, 47, says in the clip. "That's just derogatory slang – the proper thing to say is either little person or dwarf."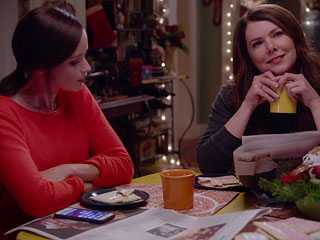 It's less than two months away from the release of Gilmore Girls: A Year in the Life
The ex-mistress of Ozzy Osbourne isn't backing down in her legal case against the rocker's daughter Kelly.

PEOPLE can confirm Michelle Pugh filed an amended complaint this week in Los Angeles as a follow-up to the initial lawsuit filed by Pugh and her legal team in August.

The amended and more detailed complaint obtained by PEOPLE largely alleges Kelly, 31, "stimulated controversy for the purpose of making money" and promoting her upcoming book, There's No F---ing Secret. The complaint lists three causes of action: public disclosure of private facts, negligent interference with prospective economic relations and intentional infliction of emotional distress.
Scott Disick Says He Is Thinking About Retiring from the Nightlife Scene