TV Watch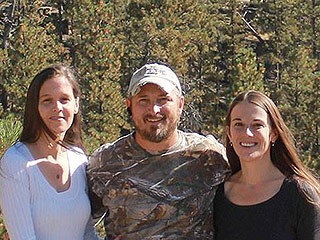 Credit: Courtesy Nathan Collier
Polygamists in Montana are trying to apply the Supreme Court's historic ruling on same-sex marriage to their own union.

Nathan, Victoria and Christine Collier – who have appeared on TLC's reality show Sister Wives – applied for a marriage license Tuesday, according to the Associated Press.

Nathan, 46, and Victoria, 40, married in 2000 – but his second wife, Christine, is not legally his spouse.
Kerris Dorsey has worked with several of Hollywood's most famous dads.


Kourtney and Khloé take … the shooting range?


Step number one: don't invite enemies
TV Watch