TV Watch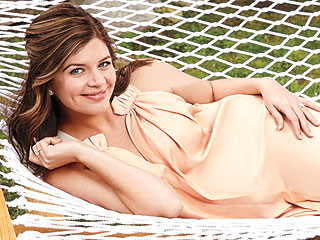 Credit: Courtesy Fit Pregnancy
"Having lost my mom, and having had such a close mother-daughter relationship, I felt like somehow, I wasn't ready for a girl," the Marry Me star says
This is Patrick Stewart as you've never seen him before – snorting coke, drinking, fighting and getting into trouble with police.

No, this isn't an episode of Star Trek Captains Gone Wild. Sir Patrick is playing a debauched cable news host named Walter Blunt in the new Starz series Blunt Talk.
Ten years ago Americans got their first taste of McDreamy when Grey's Anatomy premiered on March 27, 2005.


The reality star says he's excited to welcome "my little partner in crime," who's due in July
TV Watch
Get PEOPLE Everywhere
Advertisement