TV Watch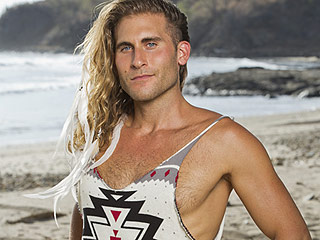 Credit: Monty Brinton/CBS
There was backstabbing and double-dealing. The two strongest men clashed over who would be the alpha male. The oldest tribe member became emotional that she was being marginalized. The young girls formed a clique. And the guy who actually cost his tribe immunity faced no repercussions for his failure to deliver during an important challenge.


As Bobbi Kristina Brown remains on life support in an Atlanta hospital, her boyfriend, Nick Gordon, will be receiving an intervention courtesy of The Dr. Phil Show.

The episode airing Wednesday, per a CBS press release, will see Dr. Phil McGraw "offering Gordon the treatment he appears to so desperately need as he battles drug and alcohol addiction."

Also appearing on the segment will be Gordon's mother, Michelle.
USA's new archaeological miniseries Dig is drawing comparisons to Harrison Ford's classic Indiana Jones series – so did Anne Heche pull out her inner Indy for the role?

"It's very Indiana Jones! He kicks butt; so does [costar] Jason Isaacs. I do, too. People die all over the place," the actress, 45, tells PEOPLE of her latest project.

Now that she's got some butt-kicking experience under her belt via the Jerusalem-set conspiracy theory thriller, would Heche's kids say she's a cool mom?
What's another weekend eaten up by a Netflix binge? Your laundry can wait.

The streaming service's newest offering, Unbreakable Kimmy Schmidt, is a comedy created by 30 Rock's Tina Fey and Robert Carlock – and it's about to become your new favorite thing.

Kimmy Schmidt was first given a straight-to-series order by NBC, and we have to wonder why they would have sold the show to Netflix when it is actual solid gold. However, their loss is our binge-watching gain. Here are some reasons you need to tune in.
TV Watch
Get PEOPLE Everywhere
Advertisement