TV Watch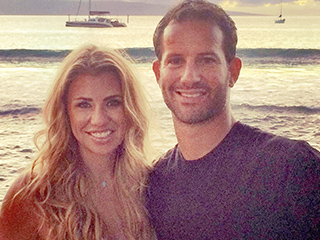 Credit: Courtesy Kiptyn Locke
The reality star says he's excited to welcome "my little partner in crime," who's due in July
She's got a British accent in real life and speaks fluent Dothraki as Daenerys Targaryan on Game of Thrones, but these days Emilia Clarke is working on a more American sound.

Gearing up to star in the upcoming movie prequel Terminator Genisys, to out this summer, Clarke says she's not new to the popular franchise.

"I was absolutely a fan. I watched Terminator growing up," Clarke told PEOPLE at this week's Game of Thrones Season 5 premiere in San Francisco.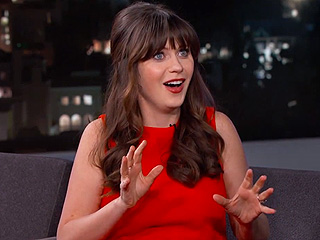 "It's more fun, you know? Make it into a game," the New Girl star joked
Jimmy Fallon's dream came true – and turned into our nightmare.

"It's an emotion I can't describe," Tonight Show host said about the creation of his five new Madame Tussaud's wax figures. "I've never had this type of feeling. It's not as creepy as you'd think, it's more surreal because I'm a big fan of Madame Tussaud's and the fact that my career has gone this way, I'm very very lucky."

But it might be as creepy as you'd think.

Fallon celebrated his new likenesses with a video of himself singing The Beach Boys' "Barbara Ann" ... with the wax figures singing backup.
Though the show's massive international success could hardly have been anticipated, Downton Abbey star Hugh Bonneville is somehow "amazed" that the award-winning show went beyond its first season – as was everybody else involved.

"Those who follow the show might remember at the end of [season] 1, there was a slightly odd feeling because some of it was wrapped up in case the show never returned and some of it was led to pen in case it did – so, there was no guarantee the show was going to continue," Bonneville, 51, told ITV's Good Morning Britain.
Multiple injuries were reported following an explosion that caused apartment buildings to collapse in New York City's East Village on Thursday.

The homes of many were lost, including that of Shades of Blue star Drea de Matteo.

Matteo, 43, shared her loss on Instagram. "A hole where my N.Y.C. home of 22 years once stood," she wrote. "RIP 123 2nd Avenue."
We knew Sean Hayes could sing – he was nominated for a Tony Award a few years back after all. But it turns out he can lip sync with the best of them, too.


Nick Jonas is going to be green, but not with envy.

As the host of the upcoming Kids' Choice Awards, the singer has already made peace with the fact that he will be doused with Nickelodeon's infamous green goo.

"But I feel like it's an honor," Jonas, 22, tells PEOPLE of being slimed. "It's a rite of passage."
It seems like it's a lot of fun to be Will Ferrell.

Between the moviemaking and the constant winding-up of late-night TV hosts, he looks like a man who's got things figured out.

t The latest evidence: Ferrell's Thursday night appearance on Conan, where the Get Hard star appeared with a cockatoo on his shoulder … and then resolutely refused to answer any questions about it.
TV Watch
Get PEOPLE Everywhere
Advertisement