TV Watch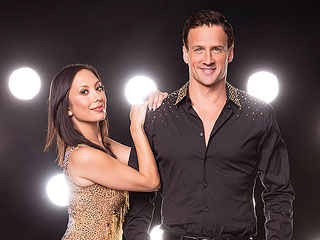 Credit: Craig Sjodin/ABC
The two male protesters that stormed the stage after Ryan Lochte's performance on the season 23 premiere of Dancing with the Stars have been charged, PEOPLE confirms.

The Los Angeles City Attorney's Office filed criminal complaints on Monday against Sam Sotoodeh, 59, and 25-year-old Barzeen Soroudi who were each charged with two counts of misdemeanor: the first for leaving a spectator area and entering upon a stage, and the second for interfering with a performance.

Both men could each face up to six months in jail and a $1,000 fine, according to the L.A. City Attorney's Office. Their arraignment is set for Oct. 4.
The former reality star gave birth Saturday
Despite breakup rumors, Rob Kardashian and Blac Chyna are still very much together, but that doesn't mean it's all been smooth sailing for the Rob & Chyna stars.

"Rob and Chyna are not in a great place," a source tells PEOPLE. "They are always up and down, but they went through a very rough patch as recently as last week. They weren't speaking, or even texting."

According to the source, "It doesn't bode well for their relationship, especially considering the baby is coming so soon. They're not broken up, but it's not a healthy relationship at all."
We need another dose of their fashion-forward outfits
Like her impassioned character Grace Adler, Debra Messing knows the candidate she wants occupying 1600 Pennsylvania next year.

Just one day after joining her former Will & Grace costars in releasing a special election-themed reunion mini-sode, the star is stumping in Ohio for Hillary Clinton.

Like Grace, Messing hopes to elect the country's first woman president and "send a message to little girls and little boys who are going to be little girls and little girls who are going to little boys" that we are all "a part of the America that finally shattered that glass ceiling."

Messing spoke with PEOPLE about the lead-up to the reunion video and what she might do if she finds her own undecided Jack McFarland out on the trail.
Quinton Strother and Brandi Broughton never made it down the aisle on the latest season of Married at First Sight, but thanks to the show's experts and some social media savvy, the almost newlyweds still found true love.

The salesman, 29, and the professional Youtuber, 26, were matched up by Pastor Calvin Roberson, Dr. Pepper Schwartz and Rachel DeAlto for the fourth season of MAFS, but their wedding plans were called off at the last minute when Strother's job took him outside of Miami.

"We were so disappointed because we truly believed in the potential of Quinton and Brandi as a match," says DeAlto.
Dateline is celebrating its 25th anniversary, and stars are showing their love for the favorite show.

"Keith Morrison has brought me more joy over the years than any TV personality," said Bill Hader. "I seriously go to sleep to him telling stories about kidnappings, murder, assassinations, arson, robbery and, once, a dismemberment. It's like a cozy blanket."

But Hader isn't the only celeb obsessed with the long-running series. Here are more stars who have declared their love for Dateline.
For
Anne Heche
, her career in Hollywood has become a family affair.
In the
new Syfy series Aftermath
, Heche and her longtime partner
James Tupper
star as a husband-wife duo navigating their family through a post-apocalyptic world full of supernatural scares.
And the actress says her real-life relationship with Tupper informed the one that plays out on screen.
"We're very strong family people, and we felt a connection to this story," Heche, 47, says in the new issue of PEOPLE.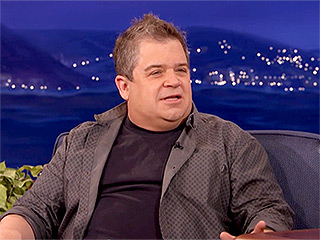 Patton Oswalt got candid about these difficult five months of mourning
Scott Disick Says He Is Thinking About Retiring from the Nightlife Scene