TV Watch
The Game of Thrones showrunners have been killing off characters with impunity for years … and for once they are apologizing for it.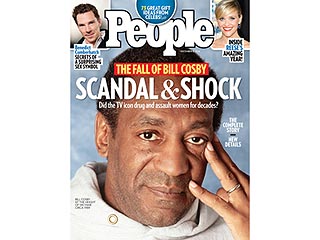 Andrea Constand was the first woman to come forward. In January 2005, the Temple University staffer alleged iconic comedian and TV dad Bill Cosby had drugged and sexually assaulted her.


She saved the sexiest look of the season for last!
Nearly a year after Frank Gifford is physically gone, he is still very much emotionally with his wife, Kathie Lee.

The Today host delivered a heartfelt speech for her late husband on Tuesday while accepting received a Gracie award for outstanding on-air talent.

Of their two children, Gifford said, "They are the greatest expression of the love that I shared for 29 years with the greatest man I've ever known, my husband Frank. Thanks. This is for you, honey. You make me laugh. God bless you all."
From homeless to $100 million! Steve Harvey opens up exclusively to PEOPLE about overcoming homelessness to build an entertainment empire. Subscribe now for an inside look at how he finally found happiness with the love of his life!


Khloé Kardashian
regularly dishes out
relationship and dating advice
on her website and app, and now she's ready to share her thoughts on getting over a breakup.
In a
post
shared Wednesday, which was a snippet clip from one of Kardashian's livestreams this week, the reality star gets candid about how she approaches moving on from an ex.
"I don't believe that there is a timeline for grieving or healing or getting over someone or something," she says. "I think that we all heal on our own time – some are faster than others, and I think some loves are really just harder to get over than others."
WATCH: Would You Go Skinny Dipping With Alligators on Naked and Afraid?