TV Watch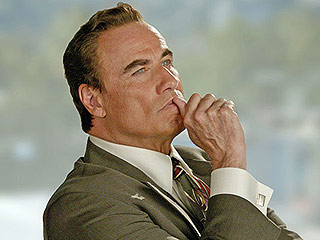 Credit: Prashant Gupta/FX
With production underway in Los Angeles on FX's newest anthology series, American Crime Story: The People V. O.J. Simpson, FX released the first set of cast photos exclusively to EW on Friday, giving viewers a glimpse of the cast's transformation into character for the 2016 drama.

Wearing a suede brown jacket and mock turtleneck, Cuba Gooding Jr., 46, portrays former NFL star O.J. Simpson during his 1994–95 trial for the murder of his ex-wife, Nicole Brown Simpson, and her friend Ron Goldman.
After Josh Duggar addressed accusations that he molested five underage girls as a teen, 2016 Republican presidential candidate Mike Huckabee has spoken out in support of his longtime friends the Duggars.


New York Governor Andrew Cuomo has been a dedicated boyfriend in the weeks following longtime love Sandra Lee's breast cancer diagnosis and subsequent double mastectomy. Cuomo is reportedly spending his nights at the hospital where Lee is recovering from her Tuesday surgery, sleeping by her side.


Netflix has just proved that it's never too early to start preparing for the holiday season.

The streaming service announced Friday that it's picking up A Very Murray Christmas, a special starring Bill Murray and written and directed by Sofia Coppola.

Paying homage to classic variety shows, the special follows Murray playing himself as he worries that no one will show up for his TV show thanks to a massive snowstorm in New York City.
Permalink | Filed Under: People PicksNetflix, Christmas, TV News, Amy Poehler, Bill Murray, Chris Rock, Jason Schwartzman, Michael Cera, Miley Cyrus, Rashida Jones, Sofia Coppola
Since 2012, Kelly Rutherford's two children have been living with their father, Daniel Giersch, in Europe. The exes technically share custody, according to legal papers, yet she flies back and forth for visits based on a court-mandated parenting plan.


Living the Yacht Life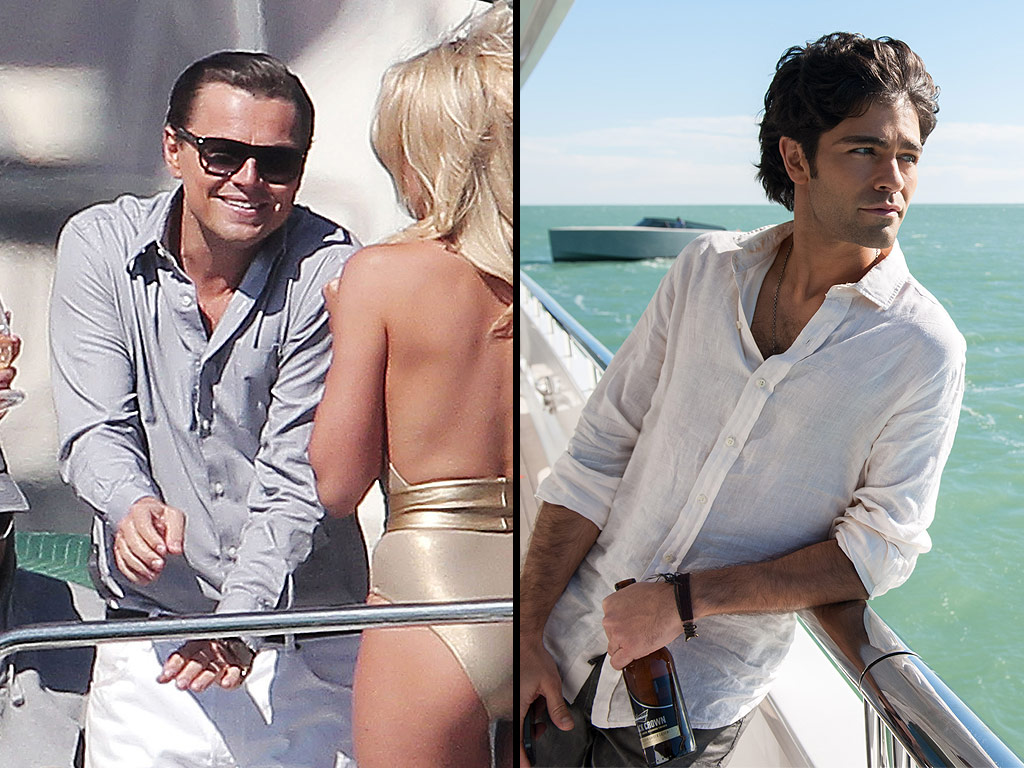 KVS / Gaz Shirley / Pacific Coast News; Warner Bros
Leo
: A regular at the star-studded Cannes Film Festival every year,
Leo
always comes to
party
–and relax. Most recently he was spotted sunbathing on the luxurious 16-person
yacht
Rising Sun
with fellow 1993
What's Eating Gilbert Grape
costar Juliette Lewis. All that
bidding
can be exhausting.
[YOUTUBE "vAiRvXnL6jE"]
Come on, admit it. You'd totally pay to see this on Broadway.

Chris Martin and his Coldplay bandmates jokingly created Game of Thrones: The Musical for a Red Nose Day sketch, but the glimpses we saw of Peter Dinklage, Nikolaj Coster-Waldau and Emilia Clarke carrying a tune made us wish it was real.

"This is the best idea we've ever had," Martin insists.
[YOUTUBE "aAYOSzcCXQs"]
Forget about those celebrity commencement speeches, the only words you need to hear come from the Oneonta High School Class of 1989's two students with the lowest GPAs: Bobby Ristick and Logan Duffy.

In a segment on Thursday's Tonight Show, Ristick (Jimmy Fallon) and Duffy (Dwayne Johnson) shared some of the wisdom they gained from their "eight years at this high school" in their graduation speech.
TV Watch
Get PEOPLE Everywhere
Advertisement