TV Watch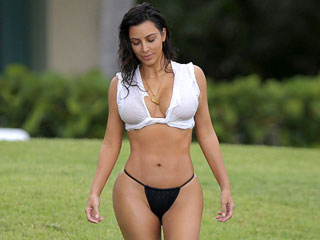 Credit: SplashNews
She's a DIY magician
Their designer spills all of his secrets
Is there some style guide all these girls must follow?
Learn all about the actress' latest launch
[YOUTUBE "v=1szurY95ujY" "auto"]
Adrienne Bailon is happily in love!

The Real co-host dished on her recent engagement to singer-songwriter Israel Houghton on Hollywood Today Live!, describing the special moment as "magical."

"I was surprised with my parents showing up in Paris. I didn't know. There was some trickery going on," Bailon said of Houghton popping the question in Paris.

"It honestly was just magical. My parents being there was so special to me. They actually were celebrating 20 years of marriage. I thought originally that we were just celebrating them and then obviously when the surprise happened, I was super excited and super happy. I can't wait," Bailon continued.
Tracee Ellis Ross Reveals How Her Mom Diana Ross Reacted to Her Emmy Nomination