TV Watch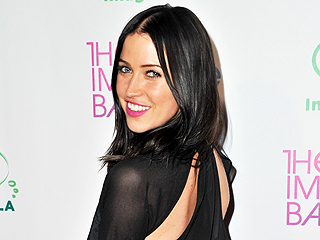 Credit: Allen Berezovsky/Getty
The Bachelorette's Kaitlyn Bristowe opens up about getting intimate with a suitor and stands by her decision. Subscribe now to hear what she has to say about having sex on the show in this exclusive interview, only in PEOPLE!

I wonder how many times I can try and explain how hard this journey is to go through and for people to understand, but IT'S HARD! It is difficult having this many relationships at once and even more challenging when you have to watch people you care for struggling though the journey.

Of all the guys, the one having the most difficulty was Shawn, and I totally understood. I don't think you ever go into this experience thinking you're going to feel feelings this deep. You want to, and you hope it happens, but you don't necessarily think it will. So how can you prepare yourself? I believe that's what Shawn's struggles were. He didn't expect to feel all the things he was feeling. It's so hard to care about someone and try and let your brain access those feelings in an average relationship. Now imagine adding in that you are trying to accept the person you care about has other relationships happening. It was only human for him to be upset.
Mexico is saying "adiós" to the Miss Universe Pageant following co-owner Donald Trump's controversial comments about immigration.


[YOUTUBE "7p5eidY6eVo"]
Move over Jennifer Aniston, Vanessa Bayer will knock you right off the couch at Central Perk with her Rachel Green.

The Saturday Night Live cast member popped by Jimmy Kimmel Live on Monday to show off her spot-on character impressions of not just Aniston, 46, but the entire Friends cast.
Amber Marchese, star of The Real Housewives of New Jersey , is blogging about her second battle with cancer for PEOPLE. After surviving breast cancer in 2009, she discovered a lump, which turned out to be cancerous, in her right breast in April. Marchese will share updates on her treatment and how she is coping with this second round of the deadly disease with prayer, a positive outlook and the help of her family.

As I wrote last week, my scans were now complete, as was my lumpectomy – my first of several more surgeries to come. I was anxiously awaiting the scan results, which would determine my prognosis. It felt like an eternity waiting for my results. I scheduled an appointment to meet my oncologist Dr. Nissenblatt (whom I call Dr. N) to get my results.

As I drove to his office I thought back to what happened and how the last few weeks had transpired. Over the last few weeks, some days I was wracked with fear, others I glided through with no issues, almost as if my diagnosis was just an episode on TV. Seriously, this is not my reality.
TV Watch