TV Watch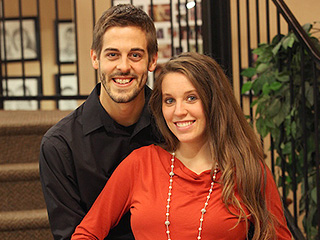 Credit: TLC
Jill Dillard – and her unborn son – are officially on a deadline.

On the week leading up to Mother's Day, TLC will air special family-focused programming in an initiative titled "The Mother of All Weeks."
NBC is off to see the wizard for its next musical.


Once notorious for their on-camera feuds, former enemies Nene Leakes and Kim Zolciak Biermann will soon be back together on TV with a brand new show.

Bravo announced Monday that the Real Housewives of Atlanta standouts will executive produce and star in the forthcoming series, which follows the pair as they take an epic road trip.

According to a network statement, "Atlanta's 'most driven' Housewives … drive out of their comfort zones and across the country to discover America on a one-of-a-kind adventure."
They're best know for their Dancing skills, but Derek and Julianne Hough aren't too shabby at lip-synching, either.

In an exclusive preview of an upcoming episode of Spike's Lip Sync Battle, the siblings make some unexpected – and blush-inducing – choices as they show off their triple-threat talents.
TV Watch
Get PEOPLE Everywhere
Advertisement