TV Watch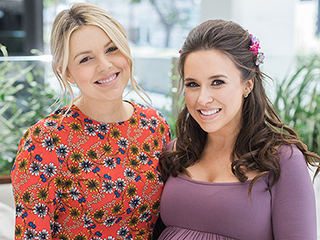 Credit: Molly Hauge
The Still the King star celebrated the upcoming arrival of her first child on Sunday, July 17, in Beverly Hills
Before arriving for Bachelor in Paradise, former Bachelor contestant Hailey Ferguson was interested in meeting one guy in particular: the infamous Chad Johnson.

"I was definitely interested in getting to know him," Hailey tells PEOPLE exclusively. "I was hoping he'd come to Paradise to redeem himself and let us know the real him."
Shannen Doherty is opening up about her fight against breast cancer and the toll it's taking on her body.

In a preview of Monday's episode of Entertainment Tonight, the actress breaks down in tears while discussing her appearance.

"It's hard," she says at the start of the clip. "I started thinking that I wasn't going to live ... I don't look past today."
Sussex Police are searching for British actress Honeysuckle Weeks, who they say has been missing since late Thursday night after exhibiting concerning behavior.


TV Watch