TV Watch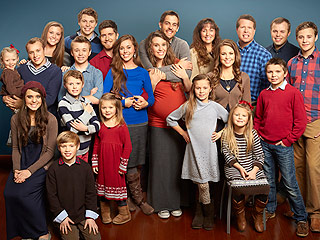 Credit: TLC
The famously conservative Duggars seemed to be models of wholesome family life, but son Josh was hiding a dark past: He allegedly molested five young girls as a teen. Subscribe now for an inside look at the Duggars' dark family secrets, only in PEOPLE.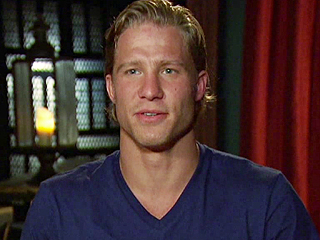 For the first time in Bachelorette history, a same-sex relationship may be brewing between two of the contestants vying for the heart of the Bachelorette.

That's what ABC has teased, at least, in a promo for Monday's episode that suggests Clint Arlis might have some feelings for fellow suitor JJ Lane – and that he only wants to stay on the show to pursue those feelings and not Kaitlyn Bristowe.

In the 30-second spot, Arlis is dubbed the "Brokeback Bachelor," referencing the 2005 love story between two sheep-herders played by Heath Ledger and Jake Gyllenhaal's characters.
Nothing mends a broken heart like some pint-sized kisses.

A day after The Bachelor's Chris Soules and Whitney Bischoff confirmed they ended their engagement, the farmer's former fiancée posted a video of an adorable little girl (perhaps a relative?) blowing her kisses.

"Now this little gal knows how to make me smile! From the bottom of my heart, thank you for your outpouring love, kindness and support! It means so much to me!" the fertility nurse captioned the video.


Bill and Giuliana Rancic have a secret to a fresh marriage: a dish by their front door.

"The minute we come home, all our phones go in there," Bill, 44, tells PEOPLE. "That way, we're not texting or emailing people at work. We're interacting with each other. It was hard at first, but we got used to it."

"When we are together, we try to keep the quality time at a 10," adds Giuliana, 40. "A lot of people, when they're home, they're not really there. They're checking their phones; they're distracted. We try not to let that happen. When we're home, we're home."
Although she plays very intense characters in House of Cards and her upcoming film Louder Than Bombs, Rachel Brosnahan admits she's not that serious in real life.


TV Watch
Get PEOPLE Everywhere
Advertisement