TV Watch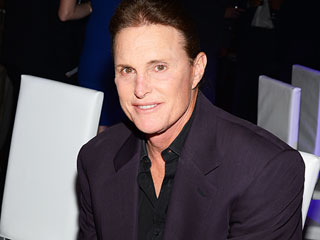 Credit: Getty
Bruce Jenner's reality show career may be far from over.

PEOPLE has confirmed reports that say the Olympian-turned-reality star, whose changing appearance has been the source of growing speculation, is preparing a docu-series for E! that chronicles his life away from soon-to-be ex-wife Kris Jenner.

"Bruce has been filming his new life," one production source tells PEOPLE. "His film crew have been told to keep everything hush-hush."
Aloha, Hawaii!

After tying the knot in a romantic ceremony in Palos Verdes, California on Jan. 18, The Bachelorette couple Desiree Hartsock and Chris Siegfried headed to Maui for a beach getaway.

The newlyweds were seen strolling along the sand, as well as paddleboarding in the ocean on Jan. 20 (wearing coordinating purple and pink swimsuits!).
"It's the worst thing in the world because you go into the hospital and you expect to leave with your baby," the Grey's Anatomy star says of Hannah's time in the NICU
Sirens returned for a second season on Tuesday, and star Michael Mosley sure hopes you watched!

In an exclusive interview with PEOPLE, Mosley, 36, confided that he was worried he had "the stink" on him following leading roles on such short-lived series as Kidnapped, Kings, Pan Am, Last Resort and the Scrubs pseudo-spinoff.

The series, loosely based on the British series of the same name, follows a group of Chicago EMTs. Adapted by Denis Leary and screenwriter Bob Fisher, Sirens is the workplace comedy you might not be watching but absolutely should be. The comedy is as accessible as it is smart, and, as Bustle points out, it even passes the Bechdel test – ladies need not worry that the typically male setting leaves them out.
Will Reeve has just landed the role of a lifetime.

Reeve, who bears a startling resemblance to his late father, Christopher, has joined ESPN's SportsCenter.

"I'm working for ESPN," Reeve, 22, tells PEOPLE. "I recently started. I'm looking forward to telling stories of all kinds. It's been a lifelong dream of mine. This is the fulfillment of a dream."
TV Watch
Get PEOPLE Everywhere
Advertisement