TV Watch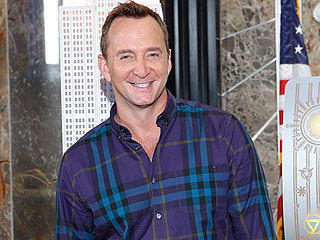 Credit: Charles Sykes/Invision/AP
Clinton Kelly is returning to TLC!

The longtime What Not to Wear host will return to the network later this summer for an as-yet-untitled show on which he and Real World veteran Devyn Simone make over people's online dating profiles.

Though Kelly has been married to psychologist Damon Bayles since 2009, he freely admits he's obsessed with how dating works these days: "Whenever I have a single friend anywhere near me, and they're on their apps ... I'm like, 'Give me your phone.' I need to see what's out there. I'm fascinated by how crazy it is now."

The snap judgments the drive online dating are familiar turf for Kelly, who spent 10 years helping women improve the way they presented themselves to the world.
Today, in breaking fake news …

Trevor Noah, one of the The Daily Show's newer faces, will succeed Jon Stewart as host of the Comedy Central staple, the network said in a statement.
Dwayne "The Rock" Johnson's hosting stint on Saturday Night Live this weekend was proof that the actor and wrestler's comic timing is as impressive as his physique – and, beyond that, he's game for just about anything.

Case in point: The above sketch, which saw him starring as the titular forest animal in a live-action reboot of Disney's Bambi.
Weigh in on Kerry's sweet sheath and more red carpet styles
After months of teasing – and a recently announced title – we finally have our first look at the Walking Dead companion series, Fear the Walking Dead.

As we've come to expect from the franchise, the teaser – which first aired during the finale of TWD – reveals very little.
TV Watch
Get PEOPLE Everywhere
Advertisement