TV Watch
From boy banders to bartenders!

Lachey's Bar, Nick Lachey's newest collaboration with his brother Drew, has been up and running for several months now, but audiences will finally get a behind-the-scenes look when A&E's Lachey's Bar documents the brothers' journey to opening the Cincinnati watering hole.

In an exclusive clip from the show's premiere, Nick, 41, and Drew, 38, debate tending bar for the hometown crowd on their opening night.
For star athlete Hank Baskett, football was all he'd ever known professionally. And when his career in the NFL ended in 2011, the former wide receiver sank into a deep depression that nearly cost him everything.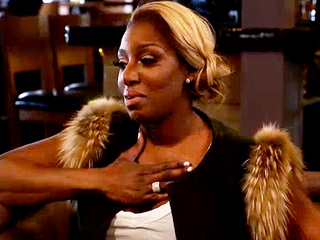 Despite the fact that she "feels free" after announcing to PEOPLE on Monday that she is not returning for season 8 of The Real Housewives of Atlanta, star NeNe Leakes does have a few fond memories.

"It's been bittersweet for me," Leakes, 48, tells PEOPLE of her Housewives journey. "I've been there since the very beginning. When I started, my youngest son was in third grade, now he's in the 11th!"

While she's happy to be done with the drama, "I'll miss some of the laughs that I've had on the show over the years," says Leakes.
Miss USA lost hosts Cheryl Burke and Thomas Roberts following co-owner Donald Trump's controversial stance on immigration – but one host vows to stay with the pageant.

PEOPLE has exclusively learned that Jeannie Mai, who took issue with the real estate tycoon's comments, remains committed to the pageant's cause and will be in Baton Rouge, Louisiana, on July 12 as planned.

"While I absolutely do not condone Mr. Trump's statements, after careful deliberation I have decided to continue my role as co-host of the upcoming Miss USA Pageant," Mai, 36, says in a statement.
After Kendra Wilkinson had just given birth to her second child with husband Hank Baskett, their marriage was rocked by a sex scandal that threatened to tear them apart.

One year later, the former Playboy playmate is speaking out about how she and her husband are back on track following his alleged affair, and why divorce was "not even a question."
TV Watch