TV Watch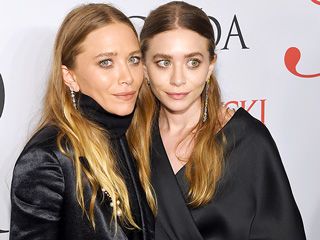 Credit: Larry Busacca/Getty
Hint: It involves a toothbrush
The former Step By Step actress shows off stunning photos of daughter Georgia's nursery
John F. Kennedy Jr. captured the hearts of the American people the moment he gave his famous salute in front of his father's coffin after the assassination in 1963.

The son of John F. Kennedy and Jacqueline Kennedy Onassis died in a plane crash in 1999 when the plane he piloted carrying Carolyn Bessette Kennedy and her sister Lauren crashed into the Atlantic Ocean on the way to Martha's Vineyard.

Seventeen years after his death, Reelz is filming a new miniseries The Kennedys – After Camelot about the the family's life after 1963, and new photos from set have been released of Canadian actor Brett Donahue on set as John John alongside Kristen Hager as Joan Kennedy and one adorable pup.
A version of this article originally appeared on EW.com.

You won't have to wait long to see Norman Reedus back on AMC as his new unscripted motorcycle series, Ride with Norman Reedus, debuts June 12 on the network, but you will have to wait another four-and-a-half months to see if Daryl Dixon survived that season 6 cliffhanger of The Walking Dead.

How often has the actor been asked who died since the season finale aired? "Probably about a zillion times," Reedus said when he stopped by Entertainment Weekly Radio (SiriusXM, channel 105) Thursday morning. "Like, all the time."
Khloé Kardashian is in good spirits as she moves forward with her divorce.

Hours after the Keeping up with the Kardashians star reinitiated the legal steps to finalize her split from estranged husband Lamar Odom on Thursday, she attended the birthday party of sister Kourtney's ex Scott Disick.

"She was really in a great mood. Very bubbly and happy," says a KUWTK source of the family gathering. "She played with her nieces and nephews. She is the best aunt."

The source adds, "Everyone in her family is happy that she is moving on. She has all the support possible."
WATCH: Would You Go Skinny Dipping With Alligators on Naked and Afraid?