TV Watch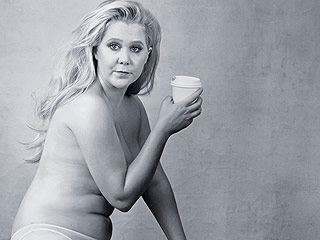 Credit: Courtesy Pirelli
Plus, Serena Williams, Patti Smith and more stars!
The Duggars had one big Thanksgiving get-together, and Jessa (Duggar) Seewald is sharing an intimate peek inside the family's holiday.


Stephen Fishbach was the runner-up on Survivor: Tocantins and has been blogging about Survivor strategy for PEOPLE since 2009. This season, he has been blogging about his experiences in Cambodia as a competitor on Survivor: Second Chance. Follow Stephen on Twitter @stephenfishbach.


More than three months after he walked off set, Nicholas Brendon is returning to the The Dr. Phil Show to confront his personal demons.

The Buffy the Vampire Slayer and Criminal Minds star has taped an appearance set to air Tuesday. Brendon, 44, checked into a 90-day depression program at a Florida rehab center in October but was allowed to attended Toulouse Game Show, a French fan convention, last week.

The actor accused Phil McGraw of going for "the jugular" and forcing him to "lay the darkest parts of myself on national TV" when the two sat down in August to discuss Brendon's substance abuse issues.
Happy anniversary to this former "meatball" and her husband!


VIDEO: Cate Blanchett and Jimmy Fallon Have Epic Accent Battle During Hilarious Game of 'Lip Flip'