TV Watch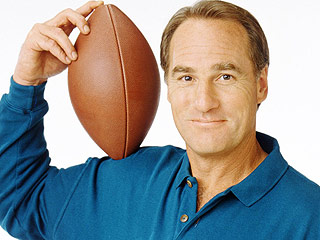 Credit: Everett
Coach is staging a comeback.

Craig T. Nelson will reprise his old role as college football coach Hayden Fox in a new comedy for NBC this fall, PEOPLE has learned.
Jon Hamm and Don Draper have a lot in common.

Just like the Mad Men ad exec he plays on his hit AMC drama, Hamm started with nothing before skyrocketing to the top of his profession later in life.

"This will be 20 years that I've been in Los Angeles," the 44-year-old told reporters Wednesday while doing press for the final episodes of Mad Men.
See the star's hair color transformation
They grow up so fast. Just five years ago, Jon Hamm was a beardless, suit-wearing guy from … oh, we're talking about his costar Kiernan Shipka? Whoops!


Joan Rivers was never shy about her dislike for Ben Stiller, but the Zoolander 2 star says he never understood the late comedienne's beef – until Howard Stern and his team enlightened him this week.


TV Watch
Get PEOPLE Everywhere
Advertisement