TV Watch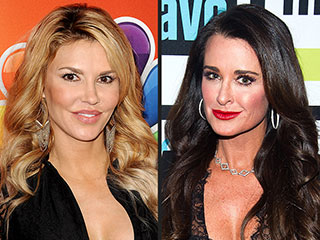 Credit: Getty
All bets were off at the poker game from hell as sisters Kyle and Kim Richards battled on Tuesday's The Real Housewives of Beverly Hills.

"It was like the party from hell," said Eileen Davidson who organized the party. "There was a brawl in my driveway."

When Kim attempted to exit the party early after Kyle had exhibited concern about her whackadoodle behavior, saying, "It looks like you're drinking," Brandi Glanville attempted to intervene.
Ryan Knight's final moments on The Challenge were characteristic of his right-here-right-now lifestyle: a sudden departure after a volatile series of events that demanded full attention and yet somehow imparted a sense of business unfinished.

Indeed, Knight's own life was unfinished. Two months after his unexpected death on Nov. 27, MTV aired a special Challenge after show early Wednesday that featured a touching memorial to the five years Knight, 28, spent in front of the camera, starting with 2010's The Real World: New Orleans.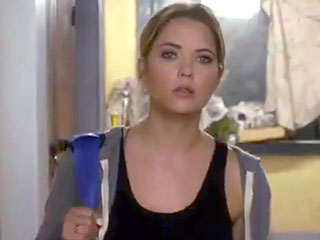 Sorry, Spoby shippers: There's trouble in paradise for one of Pretty Little Liars's most beloved couples.


Before text message breakups became a commonplace travesty in our world, there was a man who introduced ladies to the pain of losing someone in 15 words or less. That man was Jack Berger.

This Sex and the City boyfriend lives on in infamy for breaking up with Carrie Bradshaw via Post-it. In season 6, episode 7, Sarah Jessica Parker's character finds his note, which simply states "I'm sorry. I can't. Don't hate me."


TV Watch
Get PEOPLE Everywhere
Advertisement