TV Watch
Bindi Irwin's final hours on Dancing with the Stars were emotional.

The star, who has spent the season paying tribute to her late father Steve Irwin, said the show let her work through feelings of growing up without her dad, who was killed in 2006.



"Here I am given this opportunity to remember moments in my life I never thought I'd be able to look at and smile," a tearful Irwin, 17, said in the video package that aired before her final dance.


Pro Derek Hough said he was inspired by his partner, saying she taught him that "you can have struggle, but you can struggle with joy."

"Whenever it feels too hard, she looks at that challenge with a smile on her face," said Hough.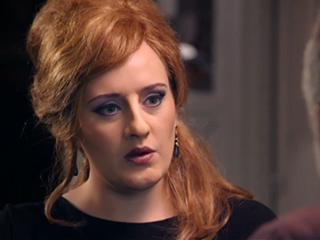 "I didn't think there was anything suspicious about her," Talullah Windmill admits
The HGTV star has a "bad gag reflex," his wife Christina tells PEOPLE
Mama June Shannon and Mike "Sugar Bear" Thompson are opening up about their rocky relationship.

The former Here Comes Honey Boo Boo stars split in September 2014 after Sugar Bear allegedly was discovered to have online dating profiles.
VIDEO: Cate Blanchett and Jimmy Fallon Have Epic Accent Battle During Hilarious Game of 'Lip Flip'