Dancing with the Stars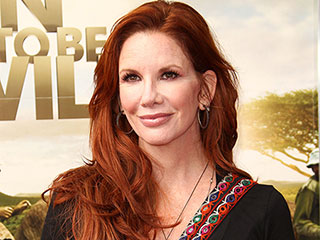 Credit: Frederick M. Brown/Getty
Melissa Gilbert is ending her campaign for Congress in Michigan's 8th district due to a spinal injury that will require surgery.


PEOPLE staff writer (and resident Dancing with the Stars season 22 expert) Patrick Gomez predicts who will take home the mirrorball trophy Tuesday night:


Mark Ballas could get a pretty special 30th birthday present!

The Dancing with the Stars pro and partner Paige VanZant are among the three couples who could take home season 22's coveted Mirrorball trophy when the results of Monday's performance finale are announced on Tuesday night.

Whether tonight proves a third-time charm for Ballas (who took home the trophy in seasons 6 and 8) remains to be seen – but the pro's track record shows that he has plenty to celebrate regardless.

Below, in honor of his 30th birthday, we run down the highlights of Ballas' "Perfect 30" performances.
Paige VanZant is finally ready to return to the site that caused her so much pain during her teenage years.

The UFC fighter describes herself as someone who likes to hide her emotions in public.

"I'll cry alone in my room instead," she's said with a laugh. But after opening up on Dancing with the Stars about being severely bullied in high school, VanZant is finally ready to return to the Oregon town that her family moved from so she could escape the relentless bullies.

"I recently got asked to go back to the town and speak at a school my aunt teaches at," VanZant told PEOPLE after Monday's DWTS season 22 performance finale.
UFC Fighter Paige VanZant is blogging for PEOPLE about her experience on Dancing with the Stars's 22nd season. Follow VanZant and her partner Mark Ballas on Twitter!

Last Monday night went so well! Not only did we get a perfect score on our trio dance, but then I got to hear my name called as one of the finalists. I definitely did not expect that would happen when I started on this journey a few months ago – especially after seeing how tough the competition was this season.

I definitely thought things were going to get easier as the competition went along. But going into rehearsals for the finals this week, it has been harder than ever. I put a lot of pressure on myself, and that gets compounded by the fact that we have two really hard dances.

We wanted to make sure we went into the finale with two really technically difficult routines that can show the audience how much I've grown and what we can do together.
Things did not look good for Ginger Zee on Sunday.

"I couldn't even do two of my dress rehearsal runs today because, for one, I can't even do some of the moves. I'm not allowed to," Zee said during Dancing with the Stars camera blocking rehearsal on Sunday of needing to be checked out after injuring her pelvis.

"I'm not even close to where I need to be to perform," she admitted.

But as of Monday morning, it appears the Good Morning America meteorologist, 35, will be able to perform on Monday's finale episode.
Dancing with the Stars