Dancing with the Stars
Marla Maples moved her daughter Tiffany to the west coast to get out of the public eye following her 1999 divorce from Donald Trump, but she always took measures to make sure Tiffany had a relationship with her half siblings.

Those include Donald Jr., 38, Ivanka Trump, 34, and Eric, 32, Trump's children with first wife, Ivana, as well as Barron, 10, his son with current wife Melania.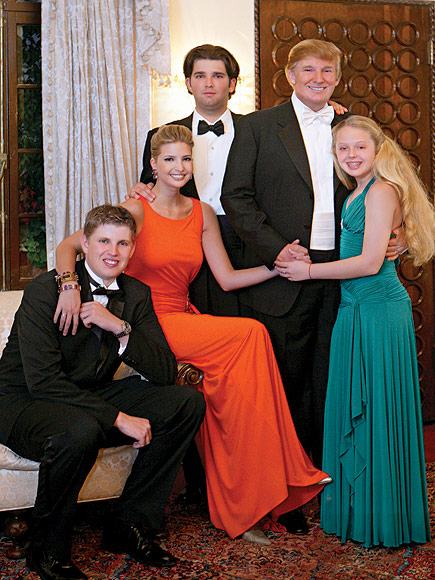 Maring Photography / Getty Images
"I never let her ever think of them as her half sister or half brothers," Maples explains. "This is your family. It was really important to me: Every birthday, every occasion, always say hi and connect."
Fuller House star Jodie Sweetin is blogging about her experience on Dancing with the Stars's 22nd season exclusively for PEOPLE.com. Follow Sweetin and her partner Keo Motsepe on Twitter!

Last week could definitely have gone better.

I just lost my place and never really found my way back to the dance. I panicked a bit, and that's never good.

Friends told me that they couldn't see the missed steps – and my daughters had a blast at the show because it was Disney Week – but I'm my toughest critic and I was so bummed about my performance.

But Keo could not have been a better partner.

He saw me starting to freak out and he just kept telling me, "You've got this. Let's have a good time. You're doing great."
Gold medal-winning Olympic gymnast Shawn Johnson wed NFL player Andrew East in Tennessee on Saturday. "I've found my guy," Johnson, 24, tells PEOPLE exclusively. "And he's my best friend, so making it official is exciting."


Dancing with the Stars