Glee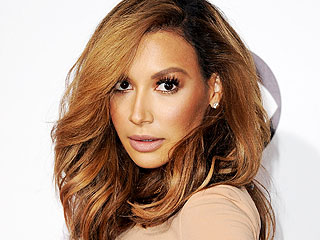 Credit: Marc Baptiste
At first, Naya Rivera didn't confess to planning a family with fiancé Big Sean, but now she's admitting she thinks the rapper is daddy material.


Glee's much-talked-about 100th episode won't air until March, but Naya Rivera is already heating up the set.

The star posted a sexy behind-the-scenes photo to Instagram on Tuesday, captioning it "#Glee100." Rivera is seen in skimpy red lingerie and thigh-high black boots.

Her buzz-worthy, honey-colored locks – which she debuted at the People's Choice Awards – are gone, replaced by a burst of curly dark hair tucked under a hat.
Lea Michele seems to be taking this whole beach bum thing quite literally.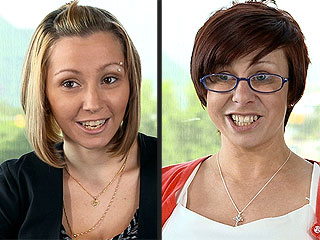 The year 2013 had its ups – but unfortunately it was the downs that generated the most page views on PEOPLE.com.


Glee co-creator Ryan Murphy always had a vision for how the groundbreaking FOX show would end, but when Cory Monteith died in July, that vision died with him.

Murphy revealed that ending to those close to the star when he eulogized Monteith at a private memorial service shortly after his death.

Now, five months after Monteith died from a heroin and alcohol overdose, he also shares it with the world.

"The ending of Glee is something I have never shared with anyone, but I always knew it," Murphy discloses in an excerpt of the eulogy just published in Entertainment Weekly. "At the end of season 6, Lea [Michele]'s Rachel was going to have become a big Broadway star, the role she was born to play. Finn was going to have become a teacher, settled down happily in Ohio, at peace with his choice and no longer feeling like a Lima loser."

Murphy had mapped it out so clearly that he even had the last line of dialogue written in his head: "Rachel comes back to Ohio, fulfilled and yet not, and walks into Finn's glee club. 'What are you doing here?' he would ask. 'I'm home,' she would reply. Fade out. The end."
Dot-Marie Jones is a married woman!

The Glee star and her longtime girlfriend, Bridgett Casteen, exchanged vows at their Los Angeles home Saturday night, their rep confirms to PEOPLE exclusively.

Close friends of Jones, 49, and Casteen were invited to a holiday party at the couple's home. The duo then surprised their guests by informing them that they were actually gathered to witness their nuptials.
Lea Michele is finding comfort in those closest to her and in her music.

"My family has experienced a lot of loss in their life and they've been so wonderful in being there for me and giving me the strength I need," the Glee star told PEOPLE at the L'Oreal Women of Worth event on Tuesday.

Michele, 27, who will release the first single, Cannonball, off her debut album on Dec. 10, says the song that she recorded in August following the loss of her boyfriend Cory Monteith is "more than just a song to me. It completely helped to lift me up at a time where I needed it."
Chord Overstreet of Glee was so stunned by his celebrity crush, Sandra Bullock, that he was unable to introduce himself to her.

"I've actually never met her," Overstreet admitted on The Ellen DeGeneres Show Monday. "I saw her from a distance at one of these red carpet things and it was a little, a little bit like too scared to talk to her. She was that beautiful."

But when DeGeneres invited Overstreet, 24, to ask out the Gravity actress on camera, he jumped at the opportunity and pleaded for Bullock, 49, to answer him quickly.
While Lea Michele continues to grieve the loss of boyfriend Cory Monteith, the light at the end of her tunnel appears to be getting a little brighter.

"Lea is doing much better," a source close to the Glee star tells PEOPLE.

The days and weeks since Monteith's death in July from a lethal mix of heroin and alcohol were "so hard" for the actress, says the source, but Michele has found solace in her work both on the set of her Fox show and while shooting a video for her upcoming album over the weekend.
Glee
Get PEOPLE Everywhere
Advertisement