The Amazing Race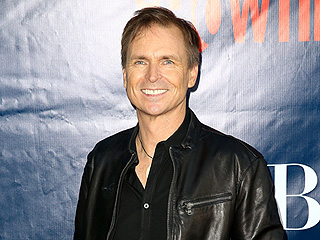 Credit: Chris So/Getty
Does Jonathan Knight have the right stuff to win The Amazing Race?

The New Kids on the Block member and his boyfriend, Harley Rodriguez, have been revealed as one of 11 couples competing on the next season of the CBS reality competition.
Whitney Duncan is no stranger to reality TV.

In 2007, she finished fifth on season five of Nashville Star. Then, in 2011, she lasted 28 days on Survivor: South Pacific. Now, audiences will see her again on The Amazing Race, which kicks off season 25 Friday night. 

And who is Duncan competing with? Keith Tollefson, a fellow Survivor contestant – who also happens to be her new husband.
It's a classic Western tale but with a prime-time TV twist – the cattle thieves could have appeared in an episode of Breaking Bad, and the cowboy is a reality star.


Will the second time again be the charm for Rachel Reilly?


Jen Hoffman is on a roll.

In 2011, she and her sister, Kisha, won the million dollar prize on The Amazing Race. The following year, she and her fiancé, Ryan Fowler, became parents to daughter Nylah Mackenzie.

And on Saturday, Hoffman and Fowler tied the knot during a sunset ceremony at the Muhammed Ali Center in Louisville, Ky.

"It was a fantastic ceremony," Hoffman tells PEOPLE exclusively. "We had about 130 guests – all close friends and family."
Playing in the NFL is one thing, but competing on The Amazing Race is a whole different beast.

"This might be the most unpredictable season yet," Phil Keoghan, host of the hit CBS reality competition, tells PEOPLE.

"[Teams of] pro athletes, feisty fit couples, people with practical hard-working skills, book smarts and strong friendships make it almost impossible to predict who will have an advantage," he says.

Eleven teams will embark on a race around the world for the 23rd installment of show, which premieres Sept. 29 (8 p.m. ET). Two of them are former NFL teammates.
Jaymes Vaughan wanted to win The Amazing Race to raise funds for his father, who has been battling a rare form of cancer.

The fan favorite, a Chippendales dancer in Las Vegas, came up just short by finishing second, but he hasn't stopped trying to help his dad, Ed Vaughan.

His latest effort: moving up the release date of his new single, "Tonight," when his father's health took a turn for the worse. Proceeds from the song will go toward Ed's care and Jaymes says he was determined to release it while his father is here to see it.
Everyone knows the Amazing Race has an amazing prize for the pair who makes it around the globe – a cool $1 million.

But viewers may not know what fan favorite Jaymes Vaughan (who partnered with his best friend and fellow Chippendales dancer James Davis on the show) plans to do with the money if he wins.

Shortly before his Amazing Race adventure began, "I found out my father was diagnosed with one of the rarest cancers that there is," Vaughan, 31, tells PEOPLE. "At this point it's an incurable cancer, and we're trying to do everything we can to help him turn it into a curable cancer."
Rachel Reilly and Brendon Villegas spent two summers living with strangers on Big Brother and traveled around the world on The Amazing Race, but now they have taken their boldest trip ever – down the wedding aisle.

The reality stars married Saturday atop the AT&T Center in downtown Los Angeles, where the redheaded bride arrived via helicopter.

"She wanted to arrive like a big celebrity," celebrity wedding planner – and host of WE tv's My Fair Wedding – David Tutera tells PEOPLE. "The guests will watch her arrive on live camera before she walks down the aisle, which to me is one of the most over the top processionals ever."
The Amazing Race is back!

On Sept. 30, 11 teams will start a journey around the world with hopes of clenching the CBS show's largest prize ever: $2 million.

So, who will be racing?

Season 21's teams include twin sisters from Sri Lanka; a pair of musically-inclined Chippendales dancers; and married Monster Truck racers.

There's also a heavy metal rocker from the band Megadeath; goat farmers (and stars of The Fabulous Beekman Boys, Josh Kilmer-Purcell and Brent Ridge); a competitive lumberjack and a double amputee.
The Amazing Race
Get PEOPLE Everywhere
Advertisement