American Idol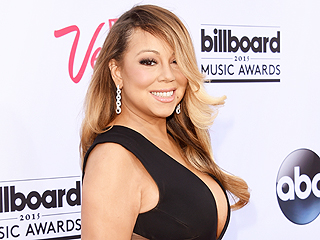 Credit: Jason Merritt/Getty
It's safe to say that Mariah Carey will not be returning for the final season of American Idol.

The singer denounced the show on Thursday during an interview on the Kyle & Jackie O show on Australian radio station KIIS FM, saying she would never go back and calling it the "worst experience of my life."

"It's so boring and so fake," Carey, 46, said of her stint as a judge for the show in 2013. "I'm sorry ... when I say it's fake, I mean ... you have to make up things to say about people. Half the time, the performances are good, you just [want to] be like, 'It was good.' You just feel like ending it there, like, 'It's really good.' "
It was one decade ago today that Carrie Underwood was named the winner of the fourth season of American Idol, and the 10-year anniversary prompted the country singer to get a little nostalgic on Instagram.
He's a fashion icon in his own right, but Adam Lambert gets it from his mama.


American Idol announced its final season last Monday, and former contestant Kellie Pickler has a very understanding view toward the show's end.

"Everything that starts comes to an end at some point," she tells PEOPLE.

"It changed my life and so many others, and I was so blessed to be a part of the show," Pickler, 28, explains at a Lung Force event on Tuesday. "Hopefully they will have a little Idol reunion for the finale next year and we can all reunite."
There are many people who will be sad to see American Idol go when it ends its run after its upcoming season, but songwriter Diane Warren isn't one of them.


It won't be an easy goodbye for American Idol judges Jennifer Lopez and Harry Connick Jr.

The judges of the singing reality competition series opened up about digesting the news of the show's cancellation, which Fox announced Monday.

"Do I believe that it's really ending? I have not come to terms with that yet," Lopez, 45, told reporters backstage after Tuesday night's show. "I might not."
American Idol