American Idol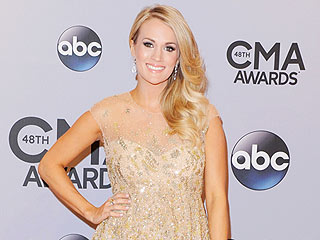 Credit: Jon Kopaloff/FilmMagic
It's been a pretty great decade for Carrie Underwood.


It is the end of an era.

Randy Jackson is leaving American Idol.

"After 13 seasons, I felt now was the perfect time to leave American Idol," Jackson says in a statement released to PEOPLE. "I'm proud to have been a part of a series that discovered some incredible artists and will go down in history as one of the most successful television shows ever. A true original, Idol started it all. Onto what's next."
Though doctors have given him just six months until his kidneys fail, American Idol's Scott MacIntyre refuses to let his illness slow him down.

"There is a lot of uncertainty about the immediate future, as you can imagine," MacIntyre tells PEOPLE of being diagnosed with kidney failure. "But for now, I'm still very mobile and I'm going to continue to perform and speak as long as I have the strength to do so."

This is not the first time MacIntyre has faced a health crisis. The season 8 Idol contestant, 29 – who was born blind – had to undergo a kidney transplant at the age of 22 after he was diagnosed with kidney failure in his late teens.
Joanne Borgella, a contestant on season 7 of American Idol, died on Saturday morning after battling cancer. She was 32.


Forgive Kelly Clarkson fans if they have been singing "My Life Would Suck Without You" lately.


News of Michael Johns's death came as a shock in August. A month and a half later, his family, friends and fans gathered to celebrate his life in music.


American Idol
Get PEOPLE Everywhere
Advertisement