American Idol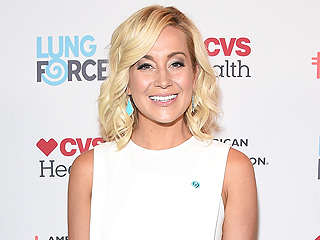 Credit: Theo Wargo/Getty
American Idol announced its final season last Monday, and former contestant Kellie Pickler has a very understanding view toward the show's end.

"Everything that starts comes to an end at some point," she tells PEOPLE.

"It changed my life and so many others, and I was so blessed to be a part of the show," Pickler, 28, explains at a Lung Force event on Tuesday. "Hopefully they will have a little Idol reunion for the finale next year and we can all reunite."
There are many people who will be sad to see American Idol go when it ends its run after its upcoming season, but songwriter Diane Warren isn't one of them.


It won't be an easy goodbye for American Idol judges Jennifer Lopez and Harry Connick Jr.

The judges of the singing reality competition series opened up about digesting the news of the show's cancellation, which Fox announced Monday.

"Do I believe that it's really ending? I have not come to terms with that yet," Lopez, 45, told reporters backstage after Tuesday night's show. "I might not."
In the 14 seasons of American Idol, very few auditions have been as memorable as William Hung's.

The season 3 contestant was deemed one of the worst singers by Simon Cowell for his off-key performance of Ricky Martin's "She Bangs."

Despite the negative comments he received on the show, Hung, 32, still has a sincere appreciation for the reality singing competition, which Fox announced would not be returning after next season.
The Voice's Carson Daly paid tribute to the canceled American Idol Monday, saying the singing competition "paved the way for shows like us."

"[Our success] would never had happened if Idol didn't have the kind of success that it had," The Voice host said at the show's Top Five press conference at Universal Studios. "Tip of the cap to them for paving the way for shows like us."
American Idol