American Idol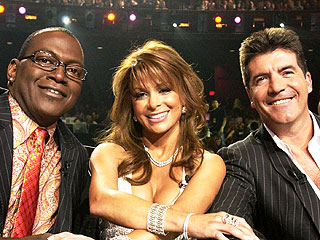 Credit: Ray Mickshaw/WireImage
At its peak, the reality juggernaut American Idol seemed like a perfectly scripted high drama occasionally soundtracked with Bee Gees songs. At its lows, it was also that, but with worse singing.


Simon Cowell has paid tribute to American Idol, revealing he and his costars had a "blast" on the talent show juggernaut.

The 55-year-old Brit, whose acid-tongued barbs made him a superstar in the States, spoke out Monday after Fox revealed the show would end after 15 seasons.

And Cowell fondly remembered the show – recalling the "great times" he spent on and off air with his costars Paula Abdul, Randy Jackson, Ryan Seacrest and first-year cohost Brian Dunkleman.

He tells PEOPLE in an exclusive statement: "We had a blast! Me, Paula, Randy, Ryan – and not forgetting Brian. Thanks to the fans we were able to make some great shows and found some amazing artists. Fox took a risk on a brand new show and I want to thank them for giving us the opportunity. They really were great times."
After several years spent as Fox's most successful series, American Idol experienced a steep decline in viewership in recent years that, finally, has led to its cancellation.


The choice to end American Idol did not come easily for Fox, who told reporters on Monday that the decision was an "emotional" one.

"American Idol has been such a vital part of Fox for its run, and we spent a lot of time talking with producers about the future of American Idol and, collectively, we all arrived at the conclusion that it was time to bring the show to an end," said Gary Newman, chairman and CEO at Fox.

The exec added that the show's 15th and final season, which will air in 2016 and will follow the same format as this year – that is, once a week and without a separate results show – will be a "season-long celebration. We're already talking about surprises we can have for the fans to make it feel special."
Is there anybody who benefited from American Idol's initially stratospheric success more than Ryan Seacrest?

Fox announced Monday that it has canceled the series that put the network on the map and launched a legion of reality competition imitators. Set to air the 14th season finale on Wednesday, American Idol execs plan to send the show's 15th and final season out with a bang, telling reporters Monday that it will be a "season-long celebration."

"American Idol has been a big part of my life for so long, it's frankly hard to imagine it without it," said Seacrest, 40, in a statement released to PEOPLE. "It's been a remarkable journey, and I feel very fortunate to have been part of a show that made television history in countless ways."
Nick Fradiani got quite a surprise this week – and we're not talking about making it into the Top 3 on American Idol.


Jackie Cole may only be 19 years old, but she's already enough of a diva to go by just one name – Jax.

The American Idol contestant has been a front-runner since early on in season 14, and Wednesday night she proved she deserves to be the only girl left in the competition.
As judge Jennifer Lopez put it, American Idol's Rayvon Owen is "a cat with nine lives."

For the past four episodes, Owen has been one of two contestants in danger of going home. But week by week he skated by – and on Wednesday's episode, he did it again.
Brad Pitt and Angelina Jolie's relationship went public 10 years ago this week when they first photographed getting close on a beach in Kenya.


American Idol