American Idol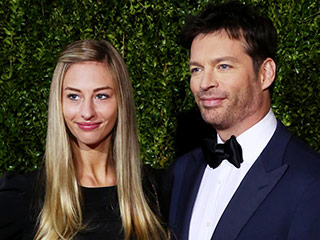 Credit: Getty
Harry Connick Jr.'s daughter was reportedly arrested over the weekend after a house party at her family's New Canaan, Connecticut, home.


Chris Daughtry isn't quite convinced American Idol is really coming to an end.


Last October, American Idol's Scott MacIntyre was given just six months until his kidneys would fail. But eight months later, thanks to an anonymous donor, he has undergone a successful transplant.

"I am so grateful to have received the gift of life through organ donation for the second time," reads a statement from MacIntyre, 29, who who was born blind and previously underwent a kidney transplant at the age of 22 after he was diagnosed with kidney failure in his late teens.
It's safe to say that Mariah Carey will not be returning for the final season of American Idol.

The singer denounced the show on Thursday during an interview on the Kyle & Jackie O show on Australian radio station KIIS FM, saying she would never go back and calling it the "worst experience of my life."

"It's so boring and so fake," Carey, 46, said of her stint as a judge for the show in 2013. "I'm sorry ... when I say it's fake, I mean ... you have to make up things to say about people. Half the time, the performances are good, you just [want to] be like, 'It was good.' You just feel like ending it there, like, 'It's really good.' "
It was one decade ago today that Carrie Underwood was named the winner of the fourth season of American Idol, and the 10-year anniversary prompted the country singer to get a little nostalgic on Instagram.
He's a fashion icon in his own right, but Adam Lambert gets it from his mama.


American Idol