American Idol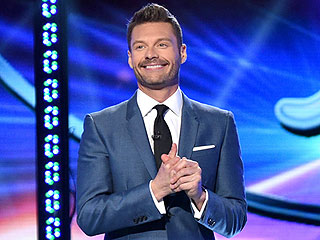 Credit: Michael Becker/FOX/Getty
Is there anybody who benefited from American Idol's initially stratospheric success more than Ryan Seacrest?

Fox announced Monday that it has canceled the series that put the network on the map and launched a legion of reality competition imitators. Set to air the 14th season finale on Wednesday, American Idol execs plan to send the show's 15th and final season out with a bang, telling reporters Monday that it will be a "season-long celebration."

"American Idol has been a big part of my life for so long, it's frankly hard to imagine it without it," said Seacrest, 40, in a statement released to PEOPLE. "It's been a remarkable journey, and I feel very fortunate to have been part of a show that made television history in countless ways."
Nick Fradiani got quite a surprise this week – and we're not talking about making it into the Top 3 on American Idol.


Jackie Cole may only be 19 years old, but she's already enough of a diva to go by just one name – Jax.

The American Idol contestant has been a front-runner since early on in season 14, and Wednesday night she proved she deserves to be the only girl left in the competition.
As judge Jennifer Lopez put it, American Idol's Rayvon Owen is "a cat with nine lives."

For the past four episodes, Owen has been one of two contestants in danger of going home. But week by week he skated by – and on Wednesday's episode, he did it again.
Brad Pitt and Angelina Jolie's relationship went public 10 years ago this week when they first photographed getting close on a beach in Kenya.


It had to be her!

Though he had a tense night on Wednesday's American Idol, you wouldn't know it based on Harry Connick Jr.'s upbeat social media dedication to his wife on Thursday.

The singer made good use of the #tbt meme and melted hearts with a sweet shot from his and wife Jill Goodacre's 1994 nuptials.

"21 years with the greatest woman on earth… happy anniversary, Jill," the American Idol judge, 47, wrote of the former Victoria's Secret model, 51, with whom he has three daughters.

Things got a little icy on American Idol Wednesday.

After a mostly well-received rendition of Lenny Kravitz's "Are You Gonna Go My Way," season 14 contestant Quentin Alexander appeared visibly upset.
Joey Cook has a lot to celebrate.


American Idol took it back to the beginning on Wednesday with the Top 9 performing the songs of season 1 winner – and this week's mentor – Kelly Clarkson.

Some contestants stuck close to the original versions (as Nick Fradiani did with "Catch My Breath"), others gave Clarkson's hits an interesting twist (as newly engaged Joey Cook did with "Miss Independent"), but it was Clark Beckham, 22, who gave the performance of the evening.

"I have goosies from head to toe," judge Jennifer Lopez told Beckham after giving him a standing ovation for his rendition of Clarkson's "The Trouble with Love Is," which was featured in the 2003 film Love Actually.
American Idol