American Idol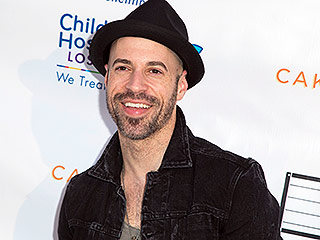 Credit: Vincent Sandoval/WireImage
His American Idol story didn't quite go as planned, but now Chris Daughtry is returning to Fox with a different kind of script in hand.


Keith Urban has proven he can pull off skinny jeans.

Or, at least, he rocked them in the '80s, as seen in a throwback photo posted on Twitter on Wednesday to celebrate American Idol's Totally '80s-themed evening.
[YOUTUBE "UpHJ73bSug8"]
So … about that proposed Empire concert series …

Empire costars Jussie Smollett and Bryshere Gray (aka Yazz the Greatest) stopped by American Idol on Wednesday night to give the idea a test run of sorts in a performance of their song "No Apologies."
[YOUTUBE "YeSK21VmIE0"]
If you've ever wondered what Iggy Azalea would sound like if she were transported to the 1920s – and even if you haven't – American Idol's Joey Cook had the performance for you on Thursday.

Cook, 23, is known to Idol fans for her quirky image and accordion-accompanied performances but on Thursday night the Woodbridge, Virginia, native wowed the crowd with her own rendition of the Aussie rapper's hit song.

Based on an arrangement by Postmodern Jukebox, blue-haired Cook wowed the crowd with her performance and had judge Jennifer Lopez dancing in her seat.
Here they are America, your Top 12!

After weeks of auditions and hard cuts by the judges, American Idol has revealed final 12 contestants.

But who has what it takes to actually become the fourteenth winner of the Fox reality series?

PEOPLE breaks down the contestants:
Randy Jackson may no longer be mentoring the American Idol contestants, but the show has found a more-than-worthy replacement in Scott Borchetta.


All of our 2002 dreams are coming true!

Kelly Clarkson has admitted that she and fellow American Idol finalist Justin Guarini used to date.

In a segment of "Plead the Fifth" on Watch What Happens Live on Thursday, the "Heartbeat" singer was asked to confirm whether she and Guarini really had a fling, as he claimed in his one-man show Lovesick.
Can we all finally agree it's black and blue?


It's confirmed! Keith Urban looks and sounds incredible 24 hours a day.


American Idol
Get PEOPLE Everywhere
Advertisement