American Idol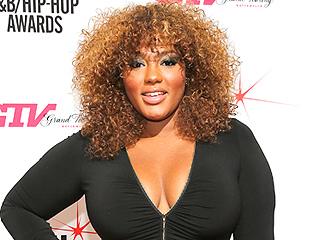 Credit: Neilson Barnard/Getty
Joanne Borgella, a contestant on season 7 of American Idol, died on Saturday morning after battling cancer. She was 32.


Forgive Kelly Clarkson fans if they have been singing "My Life Would Suck Without You" lately.


News of Michael Johns's death came as a shock in August. A month and a half later, his family, friends and fans gathered to celebrate his life in music.


One lucky lady now has William Hung committed to serenading her for life.

The memorable American Idol cast-off married Jian Teng on June 18 in Alhambra, California, he confirms to PEOPLE.

"She's a fantastic wife and I'm glad to have somebody to support me," Hung, 31, tells PEOPLE of his bride, also 31 and a licensed vocational nurse.
There are those who are in denial about turning 40. Then there's Ryan Seacrest, who's opting to look the landmark square in the eye.


American Idol season 2 finalist Josh Gracin gave his family, friends and fans a huge scare Thursday after he reportedly posted an apparent suicide note on Facebook and then went missing.

"I've loved her for 17 years … I made mistakes … I admitted them, told her the truth and she turned her back on me when I needed her ... the most … I love you all," Gracin, 33, reportedly wrote in a post that has since been taken down, according to TMZ. "You have given me the greatest gift. You allowed me to touch your hearts with what I loved to do the most … Please remember me as someone who gave his all in his music … Pray for my family as they carry on in this world without me. Goodbye."
A small group of loved ones gathered for a private ceremony in memory of American Idol finalist Michael Johns at Los Angeles's Forest Lawn Memorial Park on Friday


American Idol
Get PEOPLE Everywhere
Advertisement