American Idol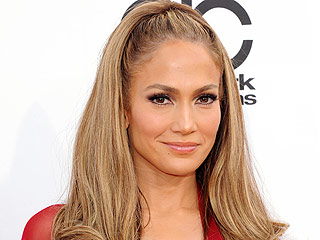 Credit: Txema Yeste/ELLE UK
After three failed marriages, a high-profile broken engagement and a recent split from Casper Smart, Jennifer Lopez has officially been around the block romantically – and she knows it.


One lucky lady now has William Hung committed to serenading her for life.

The memorable American Idol cast-off married Jian Teng on June 18 in Alhambra, California, he confirms to PEOPLE.

"She's a fantastic wife and I'm glad to have somebody to support me," Hung, 31, tells PEOPLE of his bride, also 31 and a licensed vocational nurse.
There are those who are in denial about turning 40. Then there's Ryan Seacrest, who's opting to look the landmark square in the eye.


American Idol season 2 finalist Josh Gracin gave his family, friends and fans a huge scare Thursday after he reportedly posted an apparent suicide note on Facebook and then went missing.

"I've loved her for 17 years … I made mistakes … I admitted them, told her the truth and she turned her back on me when I needed her ... the most … I love you all," Gracin, 33, reportedly wrote in a post that has since been taken down, according to TMZ. "You have given me the greatest gift. You allowed me to touch your hearts with what I loved to do the most … Please remember me as someone who gave his all in his music … Pray for my family as they carry on in this world without me. Goodbye."
A small group of loved ones gathered for a private ceremony in memory of American Idol finalist Michael Johns at Los Angeles's Forest Lawn Memorial Park on Friday


Most singers who audition for American Idol are hoping for a golden ticket. But one season 14 hopeful in Nashville wanted something even more rare – a dance with Jennifer Lopez.

So, he just asked her.
As fans mourn the death of American Idol finalist Michael Johns, his loved ones are coming together to remember the charismatic musician.


The shocking death of American Idol finalist Michael Johns left his family, friends and fans reeling – and left many wondering about what caused it.


Michael Johns was at a crossroads: take advantage of his tennis scholarship in his native Australia, or pack his bags for a chance to make it big as a singer in America.

After talking to one of his favorite bands backstage, the answer was clear, and Johns soon found himself moving to a small town in Georgia.

But success in the spotlight didn't come easy – and it took years of highs and lows before Johns finally earned a spot on season 7 of American Idol.
American Idol
Get PEOPLE Everywhere
Advertisement