The Bachelor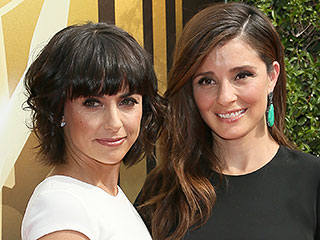 Credit: Getty
Lifetime's faux reality romance show UnREAL has left fans begging for more.

"A lot of people want to know if it's really what reality television is like," Shiri Appleby told PEOPLE at the Creative Arts Emmy Awards on Saturday.
A match made in Bachelor runner-up heaven?

Nick Viall and Sadie Murray, who both came in second place on their respective seasons of the reality dating show, cozied up at the Republic Records Video Music Awards afterparty at Ysabel in West Hollywood on Sunday.
To help prepare for his journey as the new star of The Bachelor, Ben Higgins reached out to a franchise alum for some guidance.

"I reached out to Sean Lowe and asked him for advice," Higgins tells PEOPLE. "Years ago, I watched his season, and I had a lot of respect for how he handled himself, as a man, as a man of faith and as a man who stood for something."
Ben Higgins handled his disappointment well after The Bachelorette's Kaitlyn Bristowe gave him the boot, and now Higgins has a heck of a consolation prize: He'll be the lead in the new season of The Bachelor!

To make sure you're ready to watch the 6'4" heartthrob's quest for love once it hits the air, we gathered five things you need to know to understand TV's most eligible Bachelor.
The Bachelor's new leading man is ready for love – and on good terms with ex-Bachelorette Kaitlyn Bristowe, who dated him through the final three before giving him the boot.

"I think Kaitlyn handled herself really well in a really hard situation," Ben Higgins said on Good Morning America on Monday, recalling the brunette beauty's words of wisdom: "Nobody can date 25 people well without making a mistake."

"You have to be true to yourself, fair to the people involved. I think Kaitlyn did that to the best of her ability," he added.
Bachelor in Paradise's most controversial contestant Joe will snap in a much different way this week as he and Samantha star in a PEOPLE photo shoot!

In an exclusive sneak peek at Sunday's episode, the Southerner and the woman of his dreams head to a gorgeous rooftop pool and get the A-list treatment when their one-on-one date includes a PEOPLE photo shoot, helmed by the magazine's Executive Editor Kate Coyne, at the Vidanta Resort in Nuevo Vallarta, Nayarit, Mexico.

"I guess I'm kind of excited, but at the same time I'm very nervous," Joe admits. "It's a lot of pressure knowing that 40 million people will see these photos."
It's the Battle of the Bens, featuring Jared and "Cupcake" – who will be the next Bachelor?

Fans are dying to know which of former Bachelorette Kaitlyn Bristowe's handsome castaways could become the next Bachelor. We've narrowed it down to the four picks with the most potential to land the coveted role of The Bachelor's season 20 leading man.
Third time's the charm?

For two-time Bachelorette runner-up Nick Viall, that might be the case.

The 34-year-old said on a Huffington Post podcast on Tuesday he would "seriously consider" being the next Bachelor if he were offered the opportunity.
From The Bachelor to Bachelor in Paradise to online dating, Sarah Herron has truly dated across all platforms.

With that expertise in mind, Herron is weighing in with an unexpected choice for who should be next season's Bachelor: Nick Viall.

Herron, 29, tells PEOPLE she is "good friends" with Kaitlyn Bristowe's runner-up and thinks he would be "interesting in the same way Kaitlyn was" if he were to be selected as the next Bachelor (an appointment which has yet to be confirmed by ABC).

"I think he would keep it real, and it would be exciting," says Herron of the controversial suitor, 34. "You never know what to expect with Nick, so I just know he would keep you on your toes, and he's definitely provocative and knows how to stir the pot."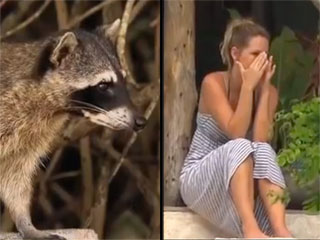 Welcome to the 21st century, an era so evolved that hours of cringe-worthy moments are now immortalized by reality TV for your viewing pleasure.

Many an overly optimistic contestant or ill-advised celebrity has welcomed cameras into their lives, only to have their most humbling memories captured – or manufactured – by producers and broadcast in glorious high definition.

To celebrate Bachelor in Paradise's current efforts to bring everyday people's most mortifying lowlights to new heights, we take a look back at a few unforgettably embarrassing scenes in reality history.
The Bachelor