The Bachelor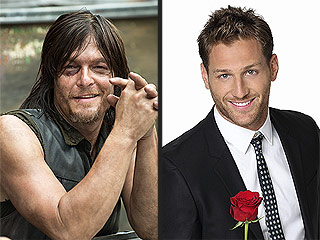 Credit: Gene Page/AMC; Craig Sjodin/ABC; Eric McCandless/Getty
Maybe it's just a coincidence that many of the most popular shows on Twitter this year feature the kinds of twists and surprise deaths that have viewers Tweeting in mass outrage.

Maybe not.

For 2014, The Walking Dead was the most-Tweeted TV show (#RIPBeth), followed by the reality show hate-watch The Bachelor and the ever-popular Pretty Little Liars, according to the Nielson Twitter TV Ratings.
During the latest season of VH1's Couples Therapy, viewers have watched former Bachelor Juan Pablo Galavis and girlfriend Nikki Ferrell struggle over how he expresses his affection. (Hint: He still hasn't said "I love you.")

But Jenn Berman, the no-nonsense psychotherapist behind the show, says they're coming along as a couple.

"Juan Pablo and Nikki have evolved through their therapy," she tells PEOPLE. "But there's more work to be done. There are some specific things about Juan Pablo that have caused him to hold back, but both he and Nikki open up more and more as they go through therapy."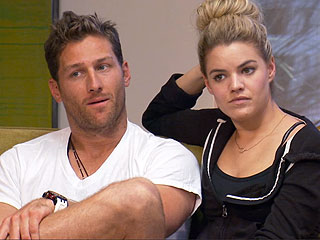 Juan Pablo Galavis is used to public scrutiny of his relationships. When he was on The Bachelor, the former soccer player, 33, drew fire for declining to propose to girlfriend Nikki Ferrell at the end of the season.

Now appearing on Couples Therapy, he has taken a lot of heat for waiting to say "I love you" to Ferrell.

The backlash has been brutal – and not just for Galavis. After a recent episode, Twitter erupted with hateful tweets aimed at Ferrell, 27, calling her names for staying in the relationship. It got so overwhelming that Ferrell, who admits to being hurt by online chatter, suspended her Twitter account.

Despite the online drama, Galavis tells PEOPLE that he and Ferrell are still going strong. In an exclusive interview, he talks to PEOPLE about reality TV, Internet bullies, and why he hasn't said those three little words.
It's all about the dress.

That's Andi Dorfman's approach to wedding planning, she and fiancé Josh Murray told PEOPLE Monday at The Knot Gala in New York.

"The dress is kind of our first step," said the former Bachelorette, 27. "As a woman, I am just going to go ahead and say everything revolves around the dress. So, we will pick the theme, we will pick the venue, and we will pick the place based on the dress, I think."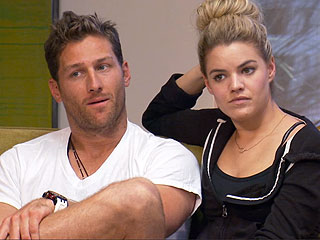 No one ever said that relationships are easy, as The Bachelor Juan Pablo Galavis and girlfriend Nikki Ferrell have found out firsthand.


No one can ever accuse Cody Sattler of not being in Paradise for the right reasons.

In an exclusive sneak peek from the finale of Bachelor in Paradise, the castoff from Andi Dorfman's season of The Bachelorette continues to wear his heart on his sleeve, professing his love for Michelle Money.

"I'm head over heels for Michelle," he says. "I haven't had these feelings for somebody in a long time, and she has the qualities that I want for a girlfriend and potentially a future wife."
The Bachelor
Get PEOPLE Everywhere
Advertisement