The Bachelor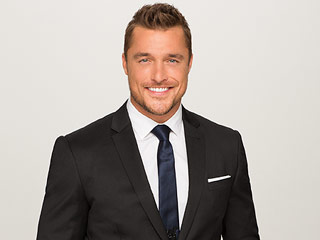 Credit: Craig Sjodin/ABC
How does one react when a gal says, "You can plow my field anytime?"

If you're Chris Soules – the latest star of ABC's The Bachelor – you blush and maybe take it with a grain of salt (or in this case, maybe wheat).

PEOPLE asked the 33-year-old farmer from Iowa to break down Monday's premiere and reveal who made the most memorable first impression.
With every season of The Bachelor comes a whole new slew of drama.


Presenting … the most humble Bachelor ever.

When Chris Soules's season of The Bachelor premieres Jan. 5 on ABC, viewers might not see as many castles and crystal-clear beaches as they're used to on the hit show.

"We stayed in the United States for the most part, obviously spending time in Iowa," the show's host Chris Harrison tells PEOPLE about the season. "We really wanted to embrace who this guy was and what the girls are going to have to eventually live with."

A fourth-generation farmer from Arlington, Iowa, Soules is "a hard-working blue collar guy," adds Harrison. "He comes from a very different place – literally and figuratively – and that's what we were all taken by."
Paradise has ended for Cody Sattler and Michelle Money, who met on ABC's Bachelor in Paradise over the summer.

While former castmates Marcus Grodd and Lacy Faddoul have wedding bells in their future, Money and Sattler took to social media Thursday to share that they have split after six months together.

"Cody and I have decided that we are going to move on from our relationship," Money, 34, wrote on her Facebook page. "I feel very blessed and fortunate to have shared such beautiful memories with such an incredible guy. ... This decision has been a very difficult one to make, to say the least."
During the latest season of VH1's Couples Therapy, viewers have watched former Bachelor Juan Pablo Galavis and girlfriend Nikki Ferrell struggle over how he expresses his affection. (Hint: He still hasn't said "I love you.")

But Jenn Berman, the no-nonsense psychotherapist behind the show, says they're coming along as a couple.

"Juan Pablo and Nikki have evolved through their therapy," she tells PEOPLE. "But there's more work to be done. There are some specific things about Juan Pablo that have caused him to hold back, but both he and Nikki open up more and more as they go through therapy."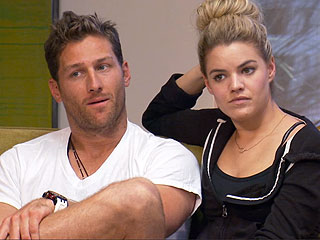 Juan Pablo Galavis is used to public scrutiny of his relationships. When he was on The Bachelor, the former soccer player, 33, drew fire for declining to propose to girlfriend Nikki Ferrell at the end of the season.

Now appearing on Couples Therapy, he has taken a lot of heat for waiting to say "I love you" to Ferrell.

The backlash has been brutal – and not just for Galavis. After a recent episode, Twitter erupted with hateful tweets aimed at Ferrell, 27, calling her names for staying in the relationship. It got so overwhelming that Ferrell, who admits to being hurt by online chatter, suspended her Twitter account.

Despite the online drama, Galavis tells PEOPLE that he and Ferrell are still going strong. In an exclusive interview, he talks to PEOPLE about reality TV, Internet bullies, and why he hasn't said those three little words.
The Bachelor
Get PEOPLE Everywhere
Advertisement