The Bachelor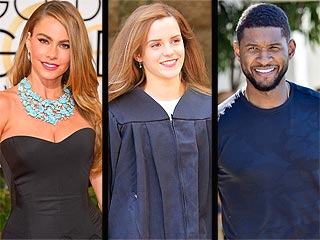 Credit: REX USA; Splash News Online (2)
It's been a very Kimye weekend here at PEOPLE, so you'll be forgiven for missing out on the other celebrity news that had us buzzing.


It turns out Cassandra Ferguson didn't have to look far for love after all.


That's one way to get the last laugh!

New Bachelorette Andi Dorfman delivers one final blow to former flame Juan Pablo Galavis in the first poster to promote her season of the ABC show.

"She's looking for the right Juan," the promo for the hit reality series reads, but "Juan" is crossed out in red and replaced with the word "one."
He's been a matchmaker for dozens of eligible young singles, but as for his own status, Bachelor creator Mike Fleiss is a bachelor no more.


The Bachelor is known for devising over-the-top romance, but for Renee Oteri, 32, it was her experience after leaving the show that became one for the record books.

In a span of just five months, the real estate agent, who became a fan favorite on Juan Pablo Galavis's season, reunited with her longtime love Bracy Maynard, got engaged, moved to Seattle and tied the knot!

"I'm still walking on air," Oteri tells PEOPLE. "It's surreal. It may seem like it happened so fast, but for me, because I've known him my whole life, it's not."

In fact, Oteri met Maynard over twenty years ago, when the pair were middle school students in North Carolina. "He was my first crush, my first kiss, my first boyfriend," says Oteri. "When I was 12-years-old, I wrote in my diary that I was going to marry Bracy Maynard. It's insane!"
The Bachelor may have had Prince Lorenzo Borghese, but a new reality show has promised women the chance to win the heart of Prince Harry – sort of.

On I Wanna Marry "Harry", 12 American women vie for the affections of a man they believe to be the red-headed royal – who in real life has been getting more serious with girlfriend Cressida Bonas.

But in reality the contestants will be fighting over a Harry look-alike.
It's over for The Bachelor Canada's Brad Smith and fiancée Bianka Kamber.

Kamber, a former girlfriend of Kim Kardashian's ex-husband Kris Humphries, announced the end of her engagement in a joint statement with Canadian Football League slotback Smith, on her Facebook page.

"Although we love each other intensely, we both want different things out of life," they said of their decision to go their separate ways.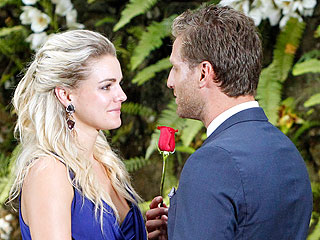 Even after 18 seasons of the smash franchise, perhaps no Bachelor has earned as much tabloid ink for his on- (and off-) camera -behavior as Juan Pablo Galavis.

Since this season's premiere, the Venezuelan sports consultant, and single dad to daughter Camila, has been mired in near constant controversy. He has provoked the ire of die-hard fans for some questionable comments off-air as well as the on-air rage of the women he was supposed to be wooing.

His first runner-up, Clare Crawley, upon being let go after Galavis, 32, had reassured her of a possible future together, snapped, "I would never want my children having a father like you." But his decision not to propose to his final pick, pediatric nurse Nikki Ferrell, 27, just may be what pushes many of the show's more than 8 million viewers over the edge.
The Bachelor
Get PEOPLE Everywhere
Advertisement