The Bachelor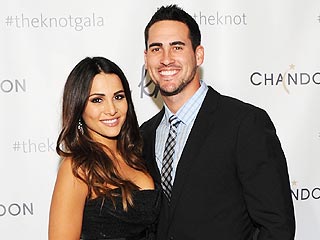 Credit: Andrew Toth/Getty
It's all about the dress.

That's Andi Dorfman's approach to wedding planning, she and fiancé Josh Murray told PEOPLE Monday at The Knot Gala in New York.

"The dress is kind of our first step," said the former Bachelorette, 27. "As a woman, I am just going to go ahead and say everything revolves around the dress. So, we will pick the theme, we will pick the venue, and we will pick the place based on the dress, I think."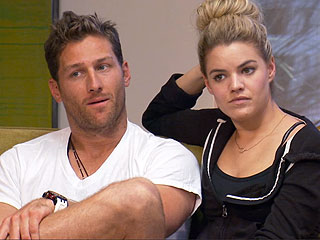 No one ever said that relationships are easy, as The Bachelor Juan Pablo Galavis and girlfriend Nikki Ferrell have found out firsthand.


No one can ever accuse Cody Sattler of not being in Paradise for the right reasons.

In an exclusive sneak peek from the finale of Bachelor in Paradise, the castoff from Andi Dorfman's season of The Bachelorette continues to wear his heart on his sleeve, professing his love for Michelle Money.

"I'm head over heels for Michelle," he says. "I haven't had these feelings for somebody in a long time, and she has the qualities that I want for a girlfriend and potentially a future wife."
It was the first birthday they spent together.

Sometimes holding hands, sometimes kissing on the dance floor, Bachelor Juan Pablo Galavis and girlfriend Nikki Ferrell were all smiles as they celebrated Galavis's 33rd birthday on Thursday at the Flamingo Theater Bar in Miami.

There was plenty of PDA as the couple – who ended up together (but not engaged) on Season 18 of the reality show – mingled with guests, including Galavis's father, Saul, and sister, Anna. Sipping on scotch, Galavis introduced Ferrell to many of his friends whom she had never before met.
Celebrities spent the weekend partying, vacationing and declaring their love around the world. From Spain to Miami and Massachusetts, these A-listers are having one fun summer. Here's the news you might have missed:


Nikki Ferrell was quite pleased with last season's Bachelor finale. But last night's Bachelorette finale was a whole different story.

Ferrell, who was chosen by Juan Pablo Galavis at the end of The Bachelor's 18th season, blasted ABC producers Tuesday night on Twitter while watching the culmination of The Bachelorette – seemingly in reference, fans say, to Nick Viall's revelation that he'd slept with Andi Dorfman – and suggesting that producers pushed him to admit it.
The Bachelor
Get PEOPLE Everywhere
Advertisement