The Bachelor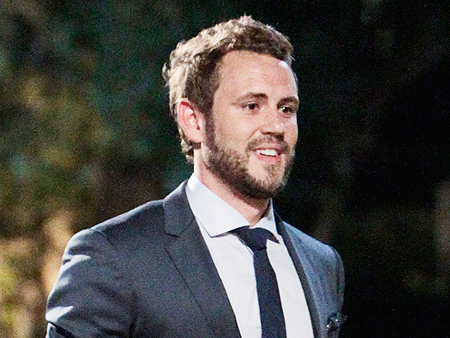 Credit: Rick Rowell/ABC
Third time's the charm?

For two-time Bachelorette runner-up Nick Viall, that might be the case.

The 34-year-old said on a Huffington Post podcast on Tuesday he would "seriously consider" being the next Bachelor if he were offered the opportunity.
From The Bachelor to Bachelor in Paradise to online dating, Sarah Herron has truly dated across all platforms.

With that expertise in mind, Herron is weighing in with an unexpected choice for who should be next season's Bachelor: Nick Viall.

Herron, 29, tells PEOPLE she is "good friends" with Kaitlyn Bristowe's runner-up and thinks he would be "interesting in the same way Kaitlyn was" if he were to be selected as the next Bachelor (an appointment which has yet to be confirmed by ABC).

"I think he would keep it real, and it would be exciting," says Herron of the controversial suitor, 34. "You never know what to expect with Nick, so I just know he would keep you on your toes, and he's definitely provocative and knows how to stir the pot."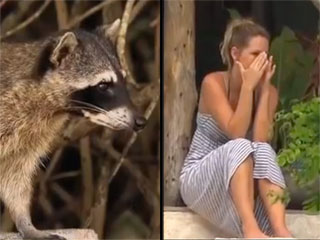 Welcome to the 21st century, an era so evolved that hours of cringe-worthy moments are now immortalized by reality TV for your viewing pleasure.

Many an overly optimistic contestant or ill-advised celebrity has welcomed cameras into their lives, only to have their most humbling memories captured – or manufactured – by producers and broadcast in glorious high definition.

To celebrate Bachelor in Paradise's current efforts to bring everyday people's most mortifying lowlights to new heights, we take a look back at a few unforgettably embarrassing scenes in reality history.
All's fair in love and reality TV, right?

While there's no doubt that many of our favorite contestants on The Bachelor and The Bachelorette over the years would probably agree with that phrase, there are quite a few seem to have taken it a little too literally. They plotted, schemed, lied and betrayed – and they made for some pretty amazing television in the process.

And, if we were really lucky, they then ended up on one of the spin-off shows, Bachelor in Paradise (currently airing Sundays and Mondays on ABC) and Bachelor Pad (which celebrates its fifth anniversary this weekend). In the spirit of free-flowing roses, champagne and drama, let's take a look back at all of the contestants that we loved to hate over the years – and a few we just plain hated.
Happily for Marcus Grodd and Lacy Faddoul, what happens in Paradise doesn't always stay in Paradise.

On June 4, the Coast Guard trainee and the elderly care facility owner got married on the set of Bachelor in Paradise just one year after they met – and got engaged – on the show.

"Marcus and I met on Bachelor in Paradise; that's where our solid foundation started," Faddoul tells PEOPLE exclusively. "We thought, 'Why not start the next chapter of our lives there as well?' "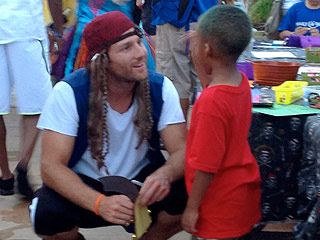 There was dancing. There were pirates. And there was Juan Pablo Galavis.


What was supposed to be a lighthearted game of wife-swapping turned into major backlash for The Bachelor's Sean Lowe.

Sean and wife Catherine swapped places with The Bachelor season 13's Molly and Jason Mesnick on Wednesday night's Celebrity Wife Swap.

Molly, a full-time worker and mom to daughter Riley, 2, thought life would be easy when she took on Catherine's role.
Dreaming of Paradise? Well, the dream just became a reality thanks to Chris Harrison.

The Bachelor Nation emcee himself took PEOPLE on an exclusive tour of the new Bachelor in Paradise pad.

After last season's eligible castaways looked for love in beautiful Tulum, Mexico, the show is swinging to the country's other coast and the equally stunning Playa Escondida hotel in Sayulita, just south of Puerto Vallarta.
The Bachelor