The Bachelor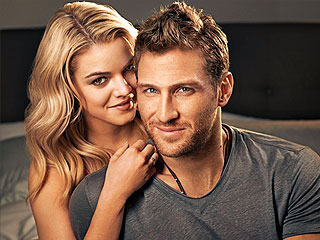 Credit: Kwaku Alston for PEOPLE
Juan Pablo Galavis, former pro soccer player, single father and star of this season's The Bachelor, blogged for PEOPLE.com each week about the ladies, the dates and the difficult decisions he faced. You can follow Juan Pablo on Twitter on Twitter and on Instagram @JuanPaGalavis.

My bachelor adventure comes to an end, but now I'm thrilled and so grateful that real life – and the real journey of Nikki, me and our life together – really begins.

As my experience ended, I finally sat down for a second to analyze how everything started and how everything ended. I decided to take the chance to be The Bachelor, even though it was something that I had never thought I would do because I had never seen the show before. I had only watched 20 minutes of one and I thought, "This is so cheesy," but I decided to give it a shot on The Bachelorette.
Is this Juan Pablo Galavis's way of saying "I love you"?

The polarizing Bachelor star released a YouTube video on Tuesday honoring his relationship with winner Nikki Ferrell and titled "Adventures in Loving You."

Galavis picked – but did not propose to – Ferrell on the finale, and though the two were still a couple during the After the Final Rose special, the former soccer pro wouldn't say whether he loves her.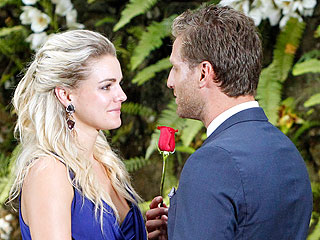 The setting (St. Lucia) was paradise. The ring (3.5 carats!) was picture perfect. But to the shock and surprise of Bachelor viewers, Juan Pablo Galavis did not propose to his final rose recipient, Nikki Ferrell, on the show's 18th season finale.

The couple gave an exclusive interview and photo shoot to PEOPLE, then swiftly declined to do any other press. (Chris Harrison likely understands why.) In their sole sitdown, Galavis remained laid-back about the show's outcome.

"You go on [The Bachelor] thinking if there is the connection, you propose," Galavis, 32, tells PEOPLE. "But I don't feel there's a need to propose to somebody if I don't feel 100 percent. I didn't know Nikki. I want to know more, a lot more."

For her part, Ferrell, 27, is happy to just be Galavis's girlfriend – for now.

"Had he gotten down on one knee, I absolutely would have said yes. But having a ring on my finger wouldn't stop us from breaking up," she says in an interview with PEOPLE. "What's going to keep us together is having a real relationship. I'd rather have him propose when he feels it's right."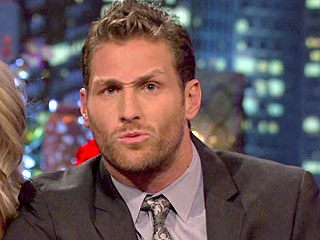 Monday night's shocking finale of The Bachelor left some viewers perplexed and dissatisfied with Juan Pablo Galavis, who refused to say that he was in love with his final rose recipient, Nikki Ferrell. Host Chris Harrison and Juan Pablo's fellow franchise alums, newlyweds Sean Lowe and Catherine Giudici, were among them.


While Monday's Bachelor finale may not have ended in an engagement, that didn't stop Juan Pablo Galavis from picking out a ring for Nikki Ferrell.

So where is the 3.5-carat sparkler – a diamond and platinum ring set with a central cushion-cut diamond, and encrusted with more than 240 smaller round diamonds – now that JP didn't get down on one knee?

According to a show source: "The ring is now with producers and is not in Juan Pablo's possession. If a proposal doesn't occur on the show, the show holds on to the ring. If Juan Pablo decides to propose in the near future, the ring would be his for the asking. But much further down the line? It's unclear whether or not he'd still have access to it."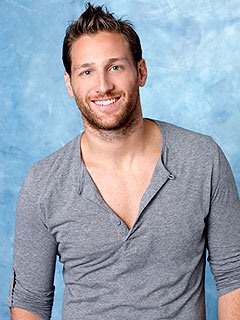 Chris Harrison is ready to move on from Juan Pablo Galavis's controversial season of The Bachelor – and the feeling is mutual.

"We're done with the show. We are so done," Juan Pablo told the host during the live After the Final Rose special, which aired Monday night after he broke up with finalist Clare Crawley and offered the final rose to Nikki Ferrell but did not propose in a shocking finale episode.

Harrison and the studio audience seemed perplexed as to why Nikki could say she was happy and "absolutely" still in love, though she hadn't heard Juan Pablo say he's in love with her.
Chris Harrison may be right – Monday's season finale of Juan Pablo Galavis's roller-coaster ride as the star of The Bachelor was perhaps the most dramatic yet.

Juan Pablo's final two women were confident Sacramento-based hairstylist Clare Crawley, who made her strong feelings for Juan Pablo clear from day one, and sweet and sensitive pediatric nurse Nikki Ferrell, who wants to be a mom.

So which woman won Juan Pablo's heart and the final rose? And is there a newly engaged couple in the Bachelor family?
As Bachelor fans wait to see whether Juan Pablo Galavis chooses Nikki or Clare on Monday's Final Rose episode, at least one contestant has already moved on after being dumped by the Venezuelan hottie.

Single mom Renee Oteri, 32, who Galavis said goodbye to after their hometown date, is engaged to Bracy Maynard, a guy she's known since she was 12. But she's not the only former contestant to find love off-camera.

While newly engaged former Bachelorette Emily Maynard is hoping that the fourth time is the charm, and two-time contestant Kacie Boguskie is engaged, these former contestants have also found their happily ever after.
The Bachelor
Get PEOPLE Everywhere
Advertisement