The Bachelor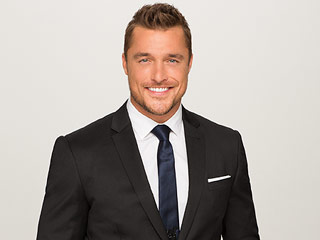 Credit: Craig Sjodin/ABC
In a special billed as a tell-all, resident Bachelor Chris Soules was perhaps not as candid as we might have liked.

However, the special did give us more Kelsey, who tried to explain herself with the kind of careful, over-enunciated manner we've come to know and fear.

Host Chris Harrison also sat down with Andi Dorfman, still reeling from her split from Josh Murray.
While most of The Bachelor's "Chris Tells All" special was not particularly illuminating (save for further confirmation of the fact that Kelsey is not of this planet), the second half of the episode gave a rare, raw insider's perspective on the inner workings of the show – and into Andi Dorfman's recent heartbreak.

Dorfman, who split from fiancé Josh Murray soon after the premiere of Chris Soules's season of The Bachelor, tearfully admitted to host Chris Harrison that her broken engagement was the "biggest failure of my life."

Harrison, who split from his wife of 18 years back in 2012, was genuinely sympathetic as he listened to Dorfman's confession.
With the announcement that yet another contestant from Juan Pablo Galavis's season of The Bachelor has gotten engaged, it's time for us to wonder: Is Galavis, 33, the embodiment of a 2007 rom-com starring Dane Cook and Jessica Alba?

The premise of Good Luck Chuck is that Cook's character, Chuck, had a curse placed on him as a 12-year-old for refusing to kiss a goth girl. Stay with us, here. The curse dictates that every woman who sleeps with Chuck will immediately break up with him and marry the next man who asks her out.

Sharleen Joynt is officially the sixth woman from Galavis's season to benefit from the former Bachelor as a sexual lucky charm. The sixth. Of course, not all of the women on this list entered Galavis's fantasy suite, but they did, undeniably, benefit from his aura.
Chris Soules is the Bachelor! After a bittersweet exit from Andi Dorfman's season of The Bachelorette, the farmer from Arlington, Iowa, is searching for love once again on ABC's hit franchise. Chris, 33, will be blogging for PEOPLE.com every week about the women, the dates and the difficult decisions he'll make on his journey to love. So check back each week, and follow Chris on Twitter.

I don't really even know where to start with this one.

I had no clue what was happening with Kelsey when she was having her "episode." It wasn't until someone told me that Kelsey was asking for me that I had any inkling something bad was going on. When I saw her sitting on the floor, I was so worried. I felt terrible that something I said had made her panic. I didn't realize that telling the other girls about our chat would have that kind of effect on her. The only reason I said anything was because I was feeling emotional, and I felt it was only fair for them to know where my head was. I also didn't cancel the party just because of that. I canceled the party because I knew who I was going to say goodbye to, and not only did I not want to waste anyone's time, but I also just couldn't pretend. I couldn't look those women in the face at the cocktail party and act like I was still making up my mind.


There's been a lot said about Kelsey this week. And I know a lot of you are questioning why I kept her around in Santa Fe. What you have to understand is, to me Kelsey seemed like a kind, sweet person with a very sad past. I didn't feel like I was being manipulated to feel sorry for her, and I was glad when she opened up to me about her past. I will admit, though, that her fainting spell did feel a little off. It's hard to explain, but the timing did seem strange. However, that wasn't enough of a reason for me to say goodbye to her that night.
Sharleen Joynt has finally found her "cerebral connection!"

The Bachelor contestant who withdrew from Juan Pablo Galavis's season has gotten engaged to a man named Andy Levine.

Joynt announced the happy news on Instagram on Sunday.
If you're a fan of Kelsey – or a fan of her drama – this week's Bachelor was for you.

The episode opened immediately following last week's, when she fainted ("fainted") and had a panic attack ("panic attack").

Later, a two-on-one date between herself, Chris Soules and Ashley I. (whom we've dubbed "Kardashley" for her startling resemblance to Kim Kardashian) ended up being equal parts the most dramatic and most awkward date in Bachelor history.
If music is the food of love, Chris Soules is eating country-fried chicken.

The farmer in the market for love on The Bachelor has already given this season's ladies a taste of his down-home lifestyle during mud runs and tractor races, and Monday's episode sees him plan a songwriting group date in Deadwood, South Dakota.

"Country music is a big part of my life," Soules, 33, tells the women. "I love country music, and today we're going to write a few songs."

Country duo Big & Rich make an appearance to "vet" the girls for Soules, 33, and John Rich admits that "Chris Soules is in quite a predicament" as he chooses just one lady as his potential future wife.
[BRIGHTCOVE "4037042078001" "" "" "auto"]
It's the moment Bachelor fans have been waiting for (and Bachelor contestants have been dreading) – the always unpredictable two-on-one date.


The Bachelor
Get PEOPLE Everywhere
Advertisement