The Bachelor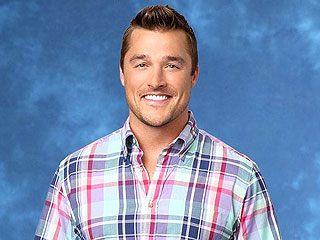 Credit: Craig Sjodin/ABC
America has to wait a little longer to find out who the next Bachelor will be, but fan favorite Chris Soules may have dropped a big hint during Monday night's finale of The Bachelorette.

The sweet farmer from Iowa attended the taping of After the Final Rose, and though it was announced a new bachelor wouldn't be revealed, Soules – who was let go by Andi Dorfman two weeks ago – turned bright red and laughed nervously when the discussion launched.

Fans would certainly be happy if he's indeed snagged the spot. The soft-spoken contestant won over hearts when he was revealed as Dorfman's secret admirer throughout the season and further stepped up the romance game by telling her he was in love by hiring a plane to fly over his hometown date.
There are some downsides to being on The Bachelor. For one thing, people will always speculate about the direction of your relationships long after the cameras are off.

The latest Bachelor to face breakup rumors is Juan Pablo Galavis, who chose Nikki Ferrell in the finale of season 18 – but declined to propose to her. The rumors began after Galavis was photographed talking with another woman in Atlantic City. Ferrell was nowhere to be seen. Soon, multiple media outlets speculated that they had broken up.
Courtney Robertson's new tell-all, most obviously titled I Didn't Come Here to Make Friends, is a lot like what you might imagine a fantasy suite on The Bachelor to be: chock-full of sex and, well, kinda dirty.

Arguably the most vilified Bachelor contestant in franchise history, Robertson defends herself and her failed relationship with Ben Flajnik in the book, and provides enough juicy behind-the-scenes details from her experience on the show to satisfy even devout fans in Bachelor Nation. And anyone curious about what happened after the cameras stopped rolling.

It's risqué, there's more than a little TMI, and you'll never look at Adrian Grenier the same way.

Flajnik's take on the book? "It's sad. A new low, even for Courtney," he tells PEOPLE exclusively. "I don't see why she would choose to have people look at her the way she has portrayed herself. I am in a really great place in life and don't have any interest in reliving the nightmare."

We gamely took on the task of narrowing down the best bits of this shameless page-turner to five of our favorites …
He delighted Bachelorette Andi Dorfman on night one by presenting her with a plate of cookies, and now, newly-ousted Marquel Martin will see if his sweet skills will bring him love on Bachelor in Paradise.

The charming and confident sponsorship salesman, 27, left his Bachelorette journey relatively unscathed, save for a tiff on Monday night's episode with Andrew Poole over Poole's alleged offensive remark about Martin during the first rose ceremony.
It's been a very Kimye weekend here at PEOPLE, so you'll be forgiven for missing out on the other celebrity news that had us buzzing.


It turns out Cassandra Ferguson didn't have to look far for love after all.


That's one way to get the last laugh!

New Bachelorette Andi Dorfman delivers one final blow to former flame Juan Pablo Galavis in the first poster to promote her season of the ABC show.

"She's looking for the right Juan," the promo for the hit reality series reads, but "Juan" is crossed out in red and replaced with the word "one."
He's been a matchmaker for dozens of eligible young singles, but as for his own status, Bachelor creator Mike Fleiss is a bachelor no more.


The Bachelor is known for devising over-the-top romance, but for Renee Oteri, 32, it was her experience after leaving the show that became one for the record books.

In a span of just five months, the real estate agent, who became a fan favorite on Juan Pablo Galavis's season, reunited with her longtime love Bracy Maynard, got engaged, moved to Seattle and tied the knot!

"I'm still walking on air," Oteri tells PEOPLE. "It's surreal. It may seem like it happened so fast, but for me, because I've known him my whole life, it's not."

In fact, Oteri met Maynard over twenty years ago, when the pair were middle school students in North Carolina. "He was my first crush, my first kiss, my first boyfriend," says Oteri. "When I was 12-years-old, I wrote in my diary that I was going to marry Bracy Maynard. It's insane!"
The Bachelor may have had Prince Lorenzo Borghese, but a new reality show has promised women the chance to win the heart of Prince Harry – sort of.

On I Wanna Marry "Harry", 12 American women vie for the affections of a man they believe to be the red-headed royal – who in real life has been getting more serious with girlfriend Cressida Bonas.

But in reality the contestants will be fighting over a Harry look-alike.
The Bachelor
Get PEOPLE Everywhere
Advertisement