The Bachelorette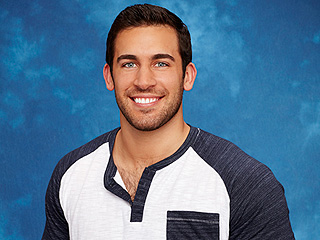 Credit: Craig Sjodin/ABC/Getty
The Bachelorette's Derek Peth is using his fame for good.

Since JoJo Fletcher chose to end their relationship, 29-year-old Peth has found a call in activism, supporting victims of domestic and sexual assault.

It all began when Peth received a call from his hometown friend Mark around the time he was booted off the show, informing him that Mark's sister, Brenda, had committed suicide.
Well, here's one way to keep a group date interesting.

In a sneak peek at Monday's episode of The Bachelorette, JoJo Fletcher plays a game of Truth or Dare with a few of the guys – and let's just say things get a little more risqué with Robby Hayes than they do with James Taylor.

When Hayes picks dare, Fletcher, 25, tells him he has to strip down to his underwear and run through the hallways of their hotel ... so of course, he obliges.
After JoJo Fletcher won viewers' hearts as a fan favorite on Ben Higgins' season of The Bachelor, she's now on her own journey to love on The Bachelorette. She is blogging exclusively about each and every rose ceremony for PEOPLE – check back each week and follow her on Twitter at @Joellefletcher!

Didn't I tell you it was going to be a crazy week?! Chad. Yes, Chad! So much to say. And so much still to come. We'll get there, I promise you, but let's not start there.
There's nothing more attractive than a man who stuffs his mouth with food to intimidate any other nearby men ... right?

The Bachelorette's James Taylor clearly lives by this rule, as evidenced in a sneak peek at Monday's episode.

In the clip, JoJo Fletcher professes her love for "really greasy junk food" and offers Taylor, Robby Hayes and Chase McNary a plate of chicken nuggets and French fries.

"I can stick every French fry on there – minus six – in my mouth," Taylor immediately boasts, as one does.
Sometimes it's more fun being a villain. Take it from Bentley Williams, Olivia Caridi and many more of the notorious former Bachelor and Bachelorette contestants. While they may not have ended up finding true love, they've definitely made a lasting impression on viewers – and maybe scored a spot on a spin-off show or two.


So, what exactly is the deal between The Bachelorette's Jordan Rodgers and his very famous brother Aaron Rodgers?

Jordan – currently a frontrunner on JoJo Fletcher's season of the hit ABC dating show – recently opened up about his relationship with his older brother Aaron, Green Bay Packers quarterback, while Skyping in for an interview on Katie Nolan's Garbage Time podcast.
The Bachelorette