The Bachelorette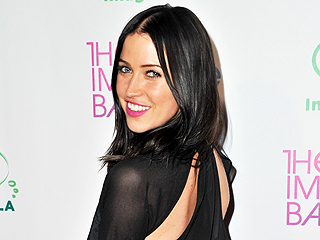 Credit: Allen Berezovsky/Getty
The Bachelorette's Kaitlyn Bristowe opens up about getting intimate with a suitor and stands by her decision. Subscribe now to hear what she has to say about having sex on the show in this exclusive interview, only in PEOPLE!

In the worst-kept secret of this season of The Bachelorette, Kaitlyn Bristowe and newcomer Nick Viall got busy behind closed doors on Monday's episode.

Bristowe has previously defended herself against the backlash from critics who she said slut-shamed her, but Viall leaped to her defense on Twitter on Monday night after she told the other Bachelors that she'd hooked up with him.

"Kaitlyn showed a lot of courage by admitting 2 having sex on national TV knowing that she will be unfairly judged by some," he wrote.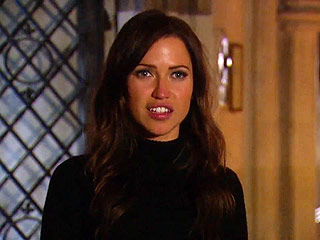 Given the core premise of the The Bachelorette, the amount of suitors who have felt plainly entitled to Kaitlyn Bristowe's affections is pretty shocking.

Last week, Ian tore into Kaitlyn for being a "shallow," "surface-level" person while practically waving his Princeton degree above his head like a flag as a replacement for any real character traits other than "deep." It was obvious that he just felt stung over the fact that Kaitlyn didn't feel as strongly for him as the rest of her suitors, and he reacted by puffing out his chest, insulting her under the guise of "honesty" and shaming her for kissing other guys.

Like most people who judge others, Ian was a hypocrite, telling cameras that he "has a lot of sex" and that he'd love his own shot at being the next Bachelor.

Monday's Bachelorette picked up following that painful conversation and only got more uncomfortable when Kaitlyn got intimate with Nick and spent the rest of the episode beating herself up about it and worrying that Nick would tell the rest of the guys about it. (He has a history of kissing and telling, after all.)

Also, Shawn – who had been a favorite so far – continued to be butthurt over Nick's general presence and by not being the sole focus of Kaitlyn's affection. Shawn, come on – your cast bio says you like One Direction. I expected more from you. I was hoping you'd be a Liam girl.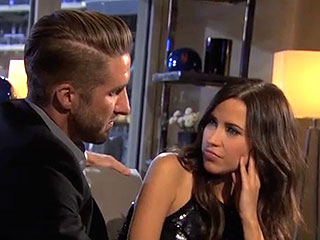 Sure, she starred on a show called Shameless, but in reality Emmy Rossum is mortified to admit the depth for her reality TV obsession.

While guest co-hosting Live! With Kelly & Michael on Wednesday, the Showtime star opened up about her "sport" of choice.
What is actually up with the Bachelorette contestants this season?

With each passing episode, a new suitor completely self-destructs. After Ryan M., Kupah and Tony, Monday's episode had former front-runner Ian going completely off the rails over a bruised ego. He also slut-shamed Kaitlyn while going on about all the sex he has and how he's such a great catch. Oh, and he thinks he'd make a great Bachelor. More on that nonsense below.

Also, Joshua had his own Britt Nilsson-style meltdown over Nick's entry into the competition, but he wasn't the only one unimpressed with the newest arrival.
The Bachelorette is about to get more uncomfortable than ever – and no, we haven't forgotten that time JJ Lane slapped himself in the face, Mark Wahlberg-in-Fear-style.

While none of Kaitlyn Bristowe's suitors on The Bachelorette were particularly impressed by her decision to add Andi Dorfman reject Nick Viall to the roster, Shawn Booth seems to take the news more poorly than the rest.

In an exclusive sneak peek at Monday's episode, Shawn won't even refer to Nick by his name, but only as "the other guy. To me, he's just 'the other guy.' " He then predicts (threatens?) that his upcoming conversation with Kaitlyn will be a "turning point" in their relationship.
Vacation season is upon us, but not everyone is eager to book a ticket to Paradise.

Graham Bunn, the season-four Bachelorette contestant who has since competed for love on Bachelor Pad and Bachelor in Paradise, shot down assumptions that he plans to return to Bachelor in Paradise.

"They did express some interest," Bunn tells PEOPLE at the launch of the Lycos Life & the Lycos Life Project in Hollywood on Monday night, "but I'm actually dating a very lovely lady that I like very much. So I did not need to go back to Paradise. I think people have had enough of me. I've been on a few shows."
Former Bachelor Bob Guiney thinks America's current sweetheart Kaitlyn Bristowe is "super cool," but he isn't too hot on her Bachelorette suitors.

"I love Kaitlyn. I thought she was super cool," Guiney said Monday night at the launch of Lycos Life & The Lycos Life Project in Hollywood, referencing the current Bachelorette, who made it to the final three with Chris Soules last season. "She's really cute! I think she's very genuine, which I like."

Added Guiney, "I don't even think she realizes that she's on TV half the time."
Who's that returning to the set of Bachelorette just in the "nick" of time? (Yes, we see what you did there, ABC.) It's Nick Viall, the runner-up from the previous season of the show.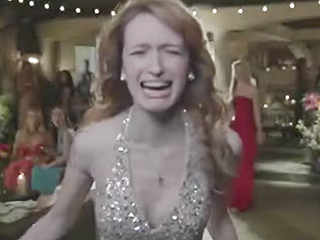 Few people know the Bachelor universe better than DeAnna Pappas Stagliano. After Bachelor Brad Womack's final-rose-free season 11 shake-up, she was selected to be the next Bachelorette. She even kept it in the family, marrying and starting a family with Stephen Stagliano, the twin brother of Bachelorette/Bachelor Pad favorite Michael Stagliano. Now DeAnna is providing her one-of-a-kind insight with weekly takes on Lifetime's TV-love drama UnREAL. Follow her on Twitter, @DeAnna Pappas!

Let's start with your own experiences. Do you remember any funny behind-the-scenes moments from your own experience that were similar to UnREAL?
Night one is really so intense and a roller coaster of emotions! I remember on my night one of filming The Bachelorette, I was wearing this gorgeous designer gown that was paper-thin and way too long for me. So the stylist draped it on the ground and stuck me in 7-in. heels! It was taped down onto my body in almost every space it possibly could be taped down. I could barely move! And for some reason, almost every guy who stepped out of the limo insisted on spinning me in a circle to get a good look at me! At one point, I almost fell from getting tangled in my beautiful dress while being seconds away from exposing my Bachelorette tatas!!

Speaking of entrances, The Bachelor is known for memorable introductions on night one. Who was most memorable on your season?
The most memorable entrance from my season had to be Jeremy Anderson. He was the last guy out of the limo, and he was gorgeous – very dapper. I remember him being the only guy who didn't seem as nervous as I was, and he actually hung around to talk to me! He didn't rush off inside as soon as he got out of the limo. It made me feel safe and that he genuinely wanted to get to know me. In that situation, I appreciated that so much. Just watching UnREAL and seeing the over-the-top entrances from the girls absolutely reminds me of the crazy impressions people try to make on night one. It's like, in the two days after you come to L.A. to be on the show, you become desperate to make a lasting impression and be remembered by someone you don't even know.
If you thought that Kupah would be the only problem contestant on The Bachelorette, you would be so very, very wrong.

Though this week's episode picked up where we last left off – with Kupah melting down over being asked to leave early – we also watched Tony the Healer lose his cool following a bout of sumo wrestling.

Clint and JJ, too, revealed themselves to be real pieces of work as they dubbed themselves this season's villains while reveling in their blossoming friendship. (Despite ABC promos hinting otherwise, their relationship is just that, by the way – a friendship – but more on that below.)
The Bachelorette