The Bachelorette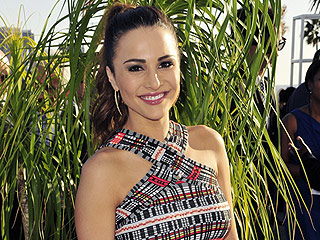 Credit: Koi Sojer/Pacific Coast News
She may not have found a husband on The Bachelor or The Bachelorette, but Andi Dorfman has learned plenty of lessons about love.


Filling a courtyard dripped in flowers and chandeliers with my ex-boyfriend and 10 of his ex-girlfriends as I proceed down a large staircase in a giant gown looking flawless and expensive is pretty much my darkest fantasy.


It was a wedding that would have made any member of Bachelor Nation dizzy with excitement.

Jade Roper and Tanner Tolbert's Jan. 24 nuptials at the St. Regis Monarch Beach in California brought out dozens of franchise faves to help celebrate.
They didn't find love on The Bachelor or The Bachelorette, but Tanner Tolbert and Jade Roper finally have their fairy tale ending.

The couple, who met and were engaged on Bachelor in Paradise, wed on Jan. 24 at the St. Regis Monarch Beach in California in a ceremony perfectly befitting the franchise that's known for fantasy suites and over-the-top glamour.
Australian Bachelorette star and radio host Sam Frost slammed Maxim magazine for Photoshopping her image on their December cover.


One oft-overlooked bright side of finding the love of your life? Saying goodbye to dating forever. At least, that's how former Bachelorette Kaitlyn Bristowe sees it.

After reading the new book, Tinder Nightmares, penned by her pal and Bachelor executive producer Elan Gale, Bristowe, who is engaged to Shawn Booth, jokes to PEOPLE, "I'm happy I've found Shawn and never have to do the whole dating thing again!"
Shawn Booth has a message for Nick Viall … and it's not what Bachelorette fans might expect.

Booth, 29, uploaded a video to his YouTube channel on Sunday directed at Viall, his former Bachelorette rival, asking him to put their differences aside and "come together for [a] very important cause": men's health.
The Bachelorette