The Bachelorette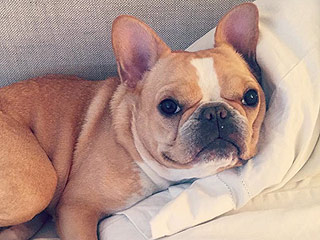 Credit: Courtesy Chloe the Mini Frenchie
Her whole life, Chloe – a mini French bulldog with a passion for fashion – has looked for love in all the wrong places. After one too many dates (with total dogs), she reached a breaking point – she decided to take a chance on love and sign up to be PEOPLE's B*tchelorette.


All in favor of a celebrity cycle of The Bachelorette, say aye!

Though the Bachelorette is usually cast from one of the eliminated contestants on the latest season of The Bachelor, a starry leading lady would certainly make for a wild season – and host Chris Harrison has one idea for who might kick things off with a Big Bang: Kaley Cuoco!
Does the world really need another self-help book about finding love?


As a contestant on The Bachelor and later as the leading lady of The Bachelorette, Emily Maynard was very familiar with the franchise's notion of a fairy-tale ending. But her reality was far from happily ever after.

"It was horrible," Maynard tells PEOPLE exclusively of the aftermath following the breakup of her second made-on-television relationship. "I felt like there was something wrong with me if I couldn't make it work – again."
They may have had their fill of fantasy dates and red roses, but the romance is still very much alive for Kaitlyn Bristowe and Shawn Booth.


It's been more than a year since former Bachelorette Andi Dorfman and Josh Murray split, and both sides have since moved on.

"I don't talk to Andi," Murray, 31, told PEOPLE at Ashley Iaconetti's Valentine's Day charity event in New York City.

"For me, I moved on in my life," Murray said during the event, which was sponsored by Flocku and benefited the families of pediatric cancer patients through the Pennsylvania State Dance MaraTHON. "I'm doing some awesome stuff right now and helping a lot of people, and I'm the happiest I've ever been in my life."
These two are definitely #couplegoals.


She may not have found a husband on The Bachelor or The Bachelorette, but Andi Dorfman has learned plenty of lessons about love.


The Bachelorette