The Bachelorette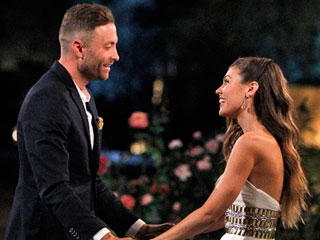 Credit: Rick Rowell/ABC
Bachelorette fans were shocked to learn that Brady Toops and Britt Nilsson ended their romance shortly after stepping away from the cameras – despite the "going strong" updates that ABC aired each week.

"Everything on paper was perfect," Nilsson, who her chance at finding love this season to Kaitlyn Bristowe in the premiere, told PEOPLE of why their relationship only lasted a few weeks. "But we didn't have that connection I was looking for. That was a hard conclusion."

In an Instagram post Tuesday, Toops, 33, teased that the truth behind their breakup had more to do with their lack of a cute couple's name like Bennifer or Brangelina.
He left The Bachelorette in tears after Kaitlyn Bristowe decided to send him home, but Jared Haibon isn't bitter about her decision.

"I know how hard of a day that was for both of us," the restaurant manager tells PEOPLE. "There were parts of me that wanted to go back and pull a romantic gesture like Heath Ledger walking down the bleachers in 10 Things I Hate About You, but that's not the way it works here. There were three other guys after me. Kaitlyn and I had a wonderful connection, but it just wasn't as strong as the others."

So Haibon says he understands the reasons behind Bristowe's decision to have sex with contestant Nick Viall during the show. "My relationship with Kaitlyn was different than her relationship with Nick. Theirs is much more intense and passionate in terms of physicality. If we were in that moment, it would be very hard not to explore and further our relationship, and that's what they did. We're all adults here."
Dreaming of Paradise? Well, the dream just became a reality thanks to Chris Harrison.

The Bachelor Nation emcee himself took PEOPLE on an exclusive tour of the new Bachelor in Paradise pad.

After last season's eligible castaways looked for love in beautiful Tulum, Mexico, the show is swinging to the country's other coast and the equally stunning Playa Escondida hotel in Sayulita, just south of Puerto Vallarta.
In which the men tell … some.

This week's episode of The Bachelorette was allegedly the Men Tell All special; however, it was mostly men just arguing with each other about things they've already argued about. That's fair enough, since the Women Tell All special from Chris Soules' season was equally as illuminating on the side of the contestants, which is to say not very much at all.

However, we did hear some pretty candid thoughts from Kaitlyn, who revealed that she got "death threats" after having sex with Nick, because of course she did. Because of course a woman was threatened for expressing her sexuality on national television in a way that doesn't fit with some perfect, societal expectation of how women "should" behave around men. Of course!
Their relationship may have had a fairy-tale beginning, but former Bachelorette hopeful Britt Nilsson and suitor Brady Toops only dated for a few weeks before she called it quits.

"Everything on paper was perfect," Nilsson tells PEOPLE exclusively. "But we didn't have that connection I was looking for. That was a hard conclusion."

Says Toops: "What I felt for Britt was true and deep. I'm sad it didn't work out."
Former Bachelorette contestant JJ Lane is telling his side of the story after getting into a brawl over the weekend.

Lane, 32, was hospitalized after he and a crew member were ambushed Saturday night after taping the show's Men Tell All special, TMZ reports.

The single dad addressed the incident Wednesday on Twitter, writing that he "stood up for a friend" and got "two black eyes."

"Wrong place and wrong time," he added. It was an unfortunate situation and I'm thankful it wasn't worse for myself or my friends."
This season of The Bachelorette has had its fair share of awkward moments, but Monday's episode was downright painful.

Knowing that one guy was about to go home, watching the remainders – Ben H., Nick and Shawn – tell Kaitlyn that they were in love with her was like watching a car wreck in slow motion – you feel so sure that you could stop it, but you can't. You can't.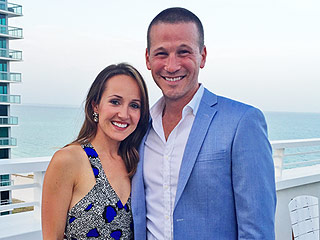 Few people can truly relate to how Shawn must have felt when Kaitlyn Bristowe delivered the uncomfortable news that she had slept with fellow suitor Nick on Monday night's episode of The Bachelorette.

But former contestant J.P. Rosenbaum has been in his shoes – and gives him credit for handling things so maturely.

"I would have never been that calm," Rosenbaum, 38, told PEOPLE Tuesday night at an Ocean Drive magazine event at The Shore Club Residences in Miami. "Never, ever ever. I give him so much credit for the way he handled it."

In fact, J.P., who is happily married to season 7 Bachelorette Ashley Hebert Rosenbaum, says if he was in the same situation, "I would have lost it!"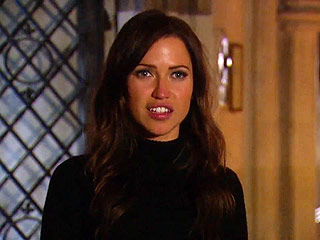 With just five guys left in the competition, this week's episode of Shawn Hates Nick had Kaitlyn Bristowe sending two suitors home, leaving just three men slogging along in this most exhausting, effortful journey to True Love.

Also, Kaitlyn finally told Shawn that she slept with Nick. He took the news way better than anyone could have expected, given his deep, burning hatred for "The Other Guy," as he continues to childishly refer to his main rival for Kaitlyn's love and affection.
The Bachelorette