The Biggest Loser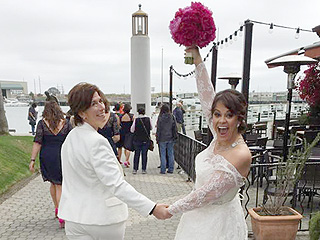 Credit: Courtesy Ali Vincent
Ali Vincent is off the market!

The first female winner of The Biggest Loser married her girlfriend, Jennifer Krusing, on Tuesday and shared the happy memories on her Facebook page.

"Life doesn't get better than this," she captioned a photo of herself hoisting her bouquet in the air, all smiles as she holds hands with her new wife.

Vincent, 40, wore a lace, tea-length gown for the ceremony, showing off the still-svelte figure she worked so hard to attain seven years ago in season 5 of the reality weight-loss competition, shedding 112 lbs. to earn the grand prize of $250,000.
After leaving her 21-year gig on Days of Our Livesto spend more time with her family, The Biggest Loser host Alison Sweeney has had more time than ever to spend with kids Ben and Megan.

During an event to promote Sleep Number's Better Sleep Month on April 27, Sweeney, 38, talked to PEOPLE about the crucial health lessons she hopes to pass on to her children and how she is preparing to return to Salem for Days's 50th anniversary later this year.
After months of sweat, tears and exhausting workouts, a new Biggest Loser has been declared.

The Biggest Loser: Glory Days host Alison Sweeney began Thursday's live finale with three very different contestants in contention for taking home the $250,000 prize, but only one could be victorious in the end.

Toma Dobrosavljevic, a 33-year-old senior project manager from Addison, Illinois, faced off against Sonya Jones, a 39-year-old physical education teacher from Springfield, Illinois, and Rob Guiry, a 26-year-old rugby coach from Springfield, Massachusetts.

So who emerged victorious?
It all comes down to this.

After months on the Biggest Loser ranch, the three Biggest Loser: Glory Days finalists were sent home to see who could return for the live finale Thursday with enough weight lost to take home the title of The Biggest Loser.

The competition is always steep on the NBC reality weight-loss show, but on a season where every contestant was a former athlete, no one was making it to the finals without putting up a major fight.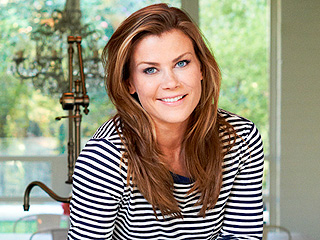 As the host of The Biggest Loser, Alison Sweeney has heard her share of weight-loss advice.


Former football player Howard "Woody" Carter was 398 lbs. when he made the decision to get healthy after tragically losing his wife to cancer.

As a father of four and grandfather of three, Carter, 46, was determined to lose the weight to make sure he will be there for all of them as long as possible. Carter lost 128 lbs. by the end of his time on The Biggest Loser and remains motivated to keep on his journey to health by his wife's memory.

"There's not a day that goes by that I don't think about her," he tells PEOPLE while choking back tears. "She has truly blessed me, and she's my motivation every day. Her can't is my want – everything that she can't do, I want to do and I will do, and as long as I can carry that spirit, she'll never go away."
This isn't the first time The Biggest Loser has come under fire. But this time, the show's producers are fighting back.

"It's been hard to sit back and listen to an attack and not come out and call afoul, but I have done that for many years," the show's co-creator and executive producer Dave Broome tells PEOPLE exclusively. "I've held back for many years on this because I didn't want to give it any credence or credibility. But I think at this point we just feel like there needs to be a balance with this story."

The "story" Broome is referring to stems from comments made recently by Kai Hibbard, who was a contestant on the third season of the NBC weight-loss reality competition.

"The whole f–ing show is a fat-shaming disaster that I'm embarrassed to have participated in," Hibbard told the New York Post on Sunday. "You're brainwashed to believe that you're super lucky to be there."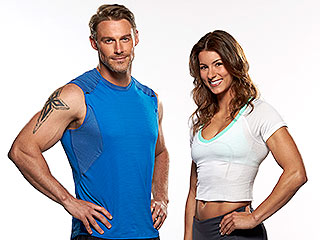 The Biggest Loser is known for having its fair share of tears and sweat every season, but there's apparently also time for laughter.

"This is for the DVD extras – the Blu-ray special," Biggest Loser: Glory Days contestant Toma Dobrosavljevic, 33, says as he is pet by trainer Dolvett Quince in the video above, exclusively released to PEOPLE.
Damien Gurganious planned to take his wife out for Peruvian food and a movie once he got out of the hospital after being diagnosed with a rare autoimmune disease last month.

Instead, on Nov. 24, "he passed away on my birthday," Nicole Brewer-Gurganious, his wife and fellow Biggest Loser contestant, tells PEOPLE. He leaves behind their 2-year-old daughter, Giselle.

"Damien had a way of making every day feel like your birthday," says Brewer-Gurganious, 44. "He loved life and treated every day as if it were a gift."
The Biggest Loser