The Biggest Loser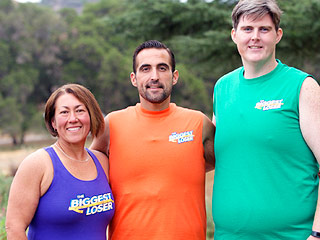 Credit: Brandon Hickman/NBC
It all comes down to this.

After months on the Biggest Loser ranch, the three Biggest Loser: Glory Days finalists were sent home to see who could return for the live finale Thursday with enough weight lost to take home the title of The Biggest Loser.

The competition is always steep on the NBC reality weight-loss show, but on a season where every contestant was a former athlete, no one was making it to the finals without putting up a major fight.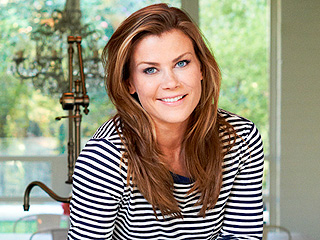 As the host of The Biggest Loser, Alison Sweeney has heard her share of weight-loss advice.


Former football player Howard "Woody" Carter was 398 lbs. when he made the decision to get healthy after tragically losing his wife to cancer.

As a father of four and grandfather of three, Carter, 46, was determined to lose the weight to make sure he will be there for all of them as long as possible. Carter lost 128 lbs. by the end of his time on The Biggest Loser and remains motivated to keep on his journey to health by his wife's memory.

"There's not a day that goes by that I don't think about her," he tells PEOPLE while choking back tears. "She has truly blessed me, and she's my motivation every day. Her can't is my want – everything that she can't do, I want to do and I will do, and as long as I can carry that spirit, she'll never go away."
This isn't the first time The Biggest Loser has come under fire. But this time, the show's producers are fighting back.

"It's been hard to sit back and listen to an attack and not come out and call afoul, but I have done that for many years," the show's co-creator and executive producer Dave Broome tells PEOPLE exclusively. "I've held back for many years on this because I didn't want to give it any credence or credibility. But I think at this point we just feel like there needs to be a balance with this story."

The "story" Broome is referring to stems from comments made recently by Kai Hibbard, who was a contestant on the third season of the NBC weight-loss reality competition.

"The whole f–ing show is a fat-shaming disaster that I'm embarrassed to have participated in," Hibbard told the New York Post on Sunday. "You're brainwashed to believe that you're super lucky to be there."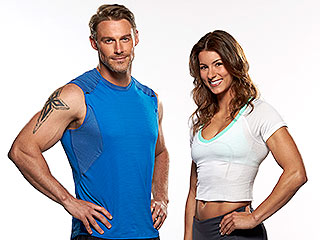 The Biggest Loser is known for having its fair share of tears and sweat every season, but there's apparently also time for laughter.

"This is for the DVD extras – the Blu-ray special," Biggest Loser: Glory Days contestant Toma Dobrosavljevic, 33, says as he is pet by trainer Dolvett Quince in the video above, exclusively released to PEOPLE.
Damien Gurganious planned to take his wife out for Peruvian food and a movie once he got out of the hospital after being diagnosed with a rare autoimmune disease last month.

Instead, on Nov. 24, "he passed away on my birthday," Nicole Brewer-Gurganious, his wife and fellow Biggest Loser contestant, tells PEOPLE. He leaves behind their 2-year-old daughter, Giselle.

"Damien had a way of making every day feel like your birthday," says Brewer-Gurganious, 44. "He loved life and treated every day as if it were a gift."
Weighing in at 291 lbs., Jackie Pearson wasn't the person or mother she wanted to be.

"I just felt like I was existing in the world. I was existing and hiding," the 36-year-old mom of two tells PEOPLE. "My husband was the one who took my daughter to birthday parties and to play dates. I stayed in the house."

But now that Pearson has become a contestant on season 16 of The Biggest Loser, she has lost 83 lbs. and started living the life she's always wanted.
No one knows how to make an entrance like a Biggest Loser contestant.

Over the past 15 seasons, contestants on the NBC reality weight-loss competition have provided some amazing and shocking moments for the live finale. And, in honor of the show's 10 years on the air, PEOPLE has a video compilation of 10 of the most inspirational Biggest Loser success stories all in one place.
As a wife and mother of two, Gina Haddon always put herself last.


She was loved, she was loathed, but Sami Brady was never ignored.

And Thursday, her final day in the fictional town of Salem, was no exception. As Sami left for Hollywood, Alison Sweeney, who played the character for 21 years, posted an emotional farewell to her fans on Facebook.

"We've been through a lot together, haven't we?" she wrote. "It was quite literally a dream come true for me … I'm proud of who I've become as a result of my 21 years in Salem."
The Biggest Loser