The Biggest Loser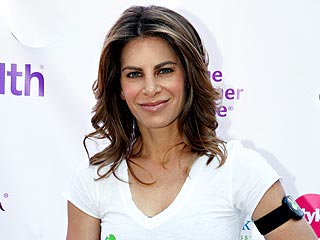 Credit: Cindy Ord/Getty
When The Biggest Loser returns this fall, it'll be missing one familiar face.


Crying on cue isn't hard for a soap opera star. But for Alison Sweeney, who celebrated her last day on set of Days of Our Lives last week, not crying was the issue.

After nearly 22 years playing fan favorite Sami Brady, Sweeney officially retired from the show last week, but not before one last scene.

"All of a sudden I'm walking out on stage and there's this huge crowd of people," Sweeney, 37, tells PEOPLE of the surprise send-off members of the cast and crew put together for her. "I realized they were gathering for me. It was so amazing and so touching and special."

And it was emotional. After seeing some cast members she'd worked with back when she started the show as a teenager, "It was hard to keep it together," says Sweeney. "My kids [Benjamin, 9, and Megan, 5] were there, so I feel like that helped me avoid the ugly cry. But I totally had tears streaming down my face."
Jillian Michaels may be on the market soon – according to a source, The Biggest Loser's famed trainer wants to quit the show.


Rachel Frederickson has admitted she was "too enthusiastic" as she trained for the Biggest Loser finale, during which she shocked viewers with her 105-lb. frame.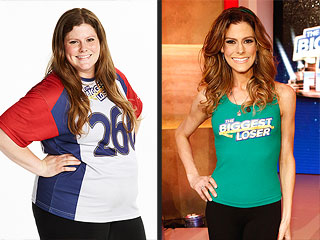 As a contestant on The Biggest Loser, Rachel Frederickson bared her 260-lb. body in nothing but a sports bra and shorts, shared her heartache about a bad breakup and fought her way through dozens of grueling workouts.

Still, nothing could have prepared the 24-year-old voice-over actress for the tidal wave of criticism and scrutiny that has engulfed her since revealing her 155-lb. weight loss on the reality show's Feb. 4 finale.
A week before the Biggest Loser finale, Rachel Frederickson admits she was working out upwards of six hours a day and eating 1,600 calories with no inkling of the whirlwind of controversy that would surround her dramatic weight-loss reveal.

"I got my butt in the gym because, I said, 'This is the last week. You better be working out,' " the voiceover actress, 24, tells PEOPLE in an exclusive interview three days after the Feb. 4 finale. "So I didn't take any jobs and I worked out an extra couple hours."

But now $250,000 richer, Frederickson is ready to put the critical comments about her 105-lb. figure behind her and adjust to life after the ranch.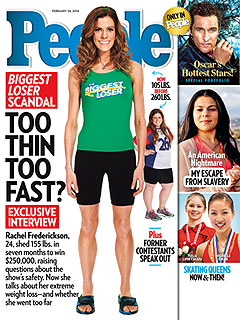 When Rachel Frederickson revealed her new, size 0-2 figure on the Feb. 4 finale of NBC's The Biggest Loser, she thought she would wow friends, family and viewers – and maybe win the title of Biggest Loser.

She did win, but the 24-year-old voice actress also ignited a firestorm of controversy about her dramatically slimmed-down figure, down to 105 lbs. from her starting weight of 260 lbs. (At 5'4", her height-weight ratio puts her BMI at 18, below the threshold doctors consider normal.)

Sitting down with PEOPLE in Los Angeles, just days after she made headlines for her striking transformation, Frederickson says she maintained a 1,600-calorie daily diet, working out six hours a day in the three months before the finale.
In the wake of The Biggest Loser's controversial finale last Tuesday, on which winner Rachel Frederickson revealed she had lost a whopping 155 lbs. – including 45 lbs. in the past three months alone – questions have been raised about the NBC show's approach to weight loss.

PEOPLE asked experts in health, fitness and public relations to weigh in on how The Biggest Loser can be improved for future contestants.
As the public continues to debate whether The Biggest Loser winner Rachel Frederickson had gone too far by dropping from 260 to 105 lbs., past winners of the NBC reality weight-loss competition shared their thoughts on the shocking reveal with PEOPLE.

"She did what she had to do," says season 10 winner Patrick House, who once tipped the scales at 424 lbs. and currently weighs 220.

"Rachel's transformation was like any Biggest Loser contestant," says the 6'2" House. "She had to do the best that she possibly could, and at the end of the day, there's a carrot dangling that's a quarter of a million dollars up for grabs."
The Biggest Loser