Grey's Anatomy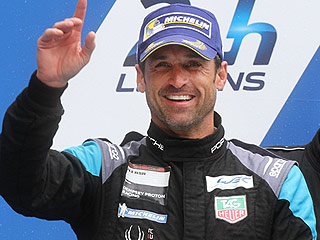 Credit: David Vincent/AP
It was a dreamy finish for McDreamy.


The death of Derek "McDreamy" Shepherd shocked fans of Grey's Anatomy, but Patrick Dempsey's costars have been mostly quit about what it's been like to go on without him.

"It's so sad," said Sarah Drew at Monday's PEOPLE/EW Upfronts Party at the High Line Hotel in New York City. "McDreamy's such a part of our family, and he really created the energy of that show. We're so sad to see him gone, but we're really happy for Patrick, and we know that we don't have to actually mourn him because we know that he's actually still with us."
You're not the only one still reeling over Dr. Derek Shepherd's death.

On Thursday's special two-hour episode of Grey's Anatomy, it's business as usual for most of the doctors in Grey Sloan Memorial's break room. Key word: Most.

Enter Meredith Grey (Ellen Pompeo).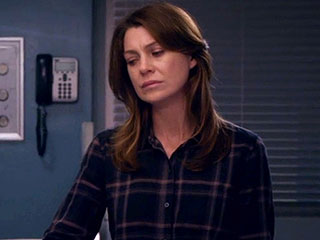 The recently widowed Mrs. McDreamy is breaking her silence on her late TV husband's untimely death.


Finally, change we can believe in.


A day after breaking their hearts, Patrick Dempsey thanked Grey's Anatomy fans for their support for more than a decade.

"I want to thank all the fans, what an incredible 11 yrs, I love you all," Dempsey, 49, Tweeted on Friday.

In a shocking twist, his character Dr. Derek Shepherd got killed off in this week's episode, struck by a truck just after saving strangers from an earlier car wreck.
Patrick Dempsey played an integral role in the success of Grey's Anatomy, yet the only thing more stunning than his surprise death Thursday was the way he went out: with absolutely little to no fanfare or statements from fellow cast members.

Dempsey told Entertainment Weekly in an exclusive interview that his final day on the drama's Los Angeles set was "very quiet. It was raining, which was really touching." None of his costars came to the set to say goodbye before he walked alone to his car and drove home.

While he said that he's leaving the show on good terms with his fellow actors, star Ellen Pompeo (Meredith Grey) and Grey's other longtime stars like Justin Chambers (Alex Karev) were not available to comment to EW about Dempsey's departure.
Let's go back to a happier time, a time before Grey's Anatomy aired on Thursday night.

You with us? Okay.
On Grey's Anatomy, it's usually "a beautiful day to save lives" – sadly, for one major character, however, Thursday night wasn't one of them.

Dr. Derek "McDreamy" Shepherd (Patrick Dempsey), one of the ABC drama's original cast members, said goodbye during the emotional episode, titled "How to Save a Life," after the show's soundtrack mainstay by The Fray.

After heroically saving the lives of a family during a car accident, McDreamy is then T-boned by a truck as he's driving away from the scene. Derek narrates the attempts to save his life, highlighting the mistakes made by his ill-prepared surgeons, before finally being declared brain dead. His wife, Dr. Meredith Grey (Ellen Pompeo) tearfully pulls the plug.
Grey's Anatomy