Grey's Anatomy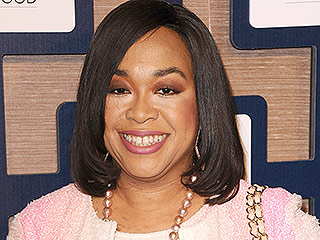 Credit: Jason LaVeris/FilmMagic
Shonda Rhimes's upcoming memoir is titled Year of Yes, but there is one important question that the revered show runner will always answer with a no: "Will you marry me?"

"I was seriously dating somebody and I was like, 'I don't want to do this,' " Rhimes, 45, tells Entertainment Weekly for its latest cover story. "We're all so conditioned to want it, I felt like there must be something wrong with me. But the minute I said it out loud to my family, it was fantastic."

The creator of Grey's Anatomy, How to Get Away with Murder and Scandal says she ultimately realized that she had been channeling those deeply held feelings into one of her characters.

"I guess I had been secretly feeling that way and writing it for Cristina," she explains, referring to Cristina Yang on Grey's (played by Sandra Oh).
There are plenty of amazing things about working for Shonda Rhimes – a job on a hit TV show, unbelievably attractive love interests, a built-in primetime family – but for Kerry Washington, the job comes with one incredible perk in particular.

"I was talking to an actress who's pregnant and really worried about telling her bosses, and I said, 'Yeah, when I told my boss I was pregnant, she literally jumped up and down in my trailer,' " the Scandal star told Entertainment Weekly when she sat down with the magazine for their epic Shondaland cover story. "I don't know if there's a male showrunner who would do that."

Of course, when you gather all of the stars of Grey's Anatomy, Scandal and How to Get Away with Murder in one room, plenty of secrets are going to be spilled. Sure, all of the actors seem to be on much better terms with one another than their on-screen counterparts, but that doesn't mean we can't get just as much gossip.

Here are five of the best things we learned when the #TGIT casts and their fearless leader Rhimes came together for PEOPLE, Essence and EW.
Shonda Rhimes has surrounded herself with amazing talent – literally.


Crack open the bottle of red wine, because all of your favorite ABC shows are coming back.


Everything changed after McDreamy was killed off on the season finale of Grey's Anatomy back in April. Many fans wondered how the show could possibly continue without seeing Patrick Dempsey every week, but Jason George, who plays Dr. Ben Warren, says the show's prognosis is good.

"The writers have made this extra effort to breathe new air and refresh everything," George, 43, told PEOPLE at the Television Academy's Dynamic & Diverse Emmy cocktail party at the Montage Hotel in Beverly Hills on Thursday.

"They've hit reboot almost. There's a lot of things that make it feel brand new, but it has that lightness and sense of humor that people fell in love with in the first place," said George. "And the sexy sexy is back on. There are a lot of people who are not in couples now and are falling into bed. Everyone's getting a little bit of loving."
When Grey's Anatomy returns for season 12 in September, it will be without leading man Patrick Dempsey as Dr. Derek Shepherd.

Fans are still reeling from McDreamy's sudden death in April – and at the Television Critics Association's press tour Tuesday, ABC's president discussed the network's "difficult decision" to have him die in a car crash.

"Patrick obviously has lots of interests outside. He's very big in motosports. [Creator Shonda Rhimes] decided that was the way to go," Paul Lee told reporters. "We've seen the pitch for Grey's next season, and the show reinvents itself again."
The death of Derek "McDreamy" Shepherd shocked fans of Grey's Anatomy, but Patrick Dempsey's costars have been mostly quit about what it's been like to go on without him.

"It's so sad," said Sarah Drew at Monday's PEOPLE/EW Upfronts Party at the High Line Hotel in New York City. "McDreamy's such a part of our family, and he really created the energy of that show. We're so sad to see him gone, but we're really happy for Patrick, and we know that we don't have to actually mourn him because we know that he's actually still with us."
You're not the only one still reeling over Dr. Derek Shepherd's death.

On Thursday's special two-hour episode of Grey's Anatomy, it's business as usual for most of the doctors in Grey Sloan Memorial's break room. Key word: Most.

Enter Meredith Grey (Ellen Pompeo).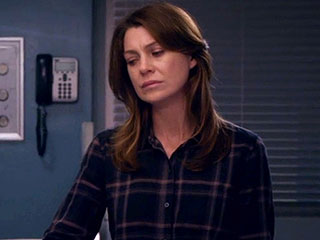 The recently widowed Mrs. McDreamy is breaking her silence on her late TV husband's untimely death.


Grey's Anatomy