Grey's Anatomy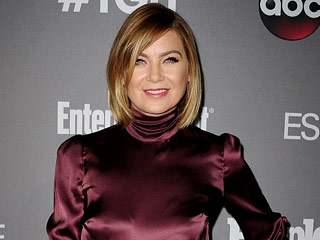 Credit: Jason LaVeris/FilmMagic; Karwai Tang/WireImage
Ellen Pompeo never meant to start any beef with James Bond.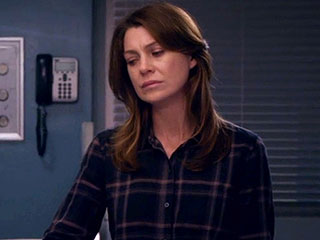 Meredith is trying her best to rise above – and that's not working out so well for her in this episode, which features Penny Blake kicking off her stay at Grey Sloan Memorial. On Meredith's service. Because that sounds like a good idea.


When it came time to create her first television show, Shonda Rhimes looked to her past for inspiration.

"I had been a candy-striper in high school," says Rhimes, who is featured in the latest issue of PEOPLE. "I always found medicine very interesting but being a candy-striper was all about the people in the beds and how late the doctors were working."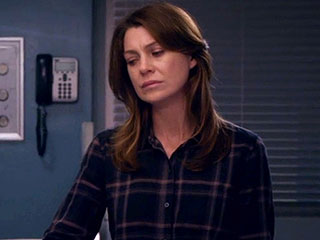 First off, congratulations: You've now spent 250 hours of your life watching Grey's Anatomy, as tonight marked the drama's 250th episode. Second, congratulations: You just made it through one of the more emotionally draining episodes of Grey's Anatomy to air as of late – post-McDreamy-grieving episodes included.


Where do you turn when you just don't know how to express yourself? To Shonda Rhimes, of course!


Is your idea of a perfect Thursday night curling up on the couch with a glass of wine and a bowl of popcorn to see whether Olivia and Fitz can finally, finally get together? Are you still in mourning over the loss of McDreamy? Does the mystery of Rebecca Sutter's death keep you up at night?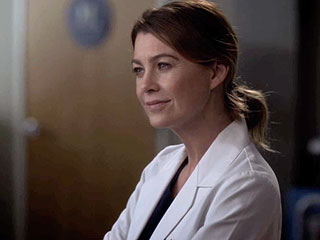 Have you picked your jaw up from the floor yet? Now? Okay, good.


It's Grey. Doctor Meredith Grey.


Grey's Anatomy turned into Sophie's Choice tonight, and it was not fun. Not fun at all.

It all started when a woman birthed a set of twins who turned out to have tumors on their livers. Karev needs two livers in order to save the two babies, but only the dad is a match. Which means Karev has to choose which baby lives and which dies. See? Alex's choice.
Grey's Anatomy