Grey's Anatomy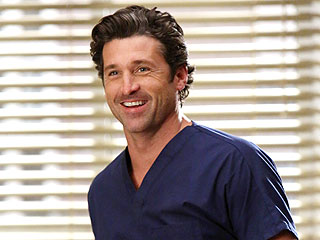 Credit: Danny Feld/ABC/Getty
World-renowned brain surgeon Derek Shepherd has died.

The talented doctor, whose car was broadsided after he helped to rescue victims of another accident, died Thursday shortly after doctors failed to properly diagnose the extent of his injuries.
Meredith was left reeling in last week's episode of Grey's Anatomy when plane crash victims were rushed into Grey Sloan Memorial, reminding her of the loss of Mark and Lexie. Further heightening her anxiety was the fact that Derek was a no-show to his meeting in D.C., causing her to worry about his safety.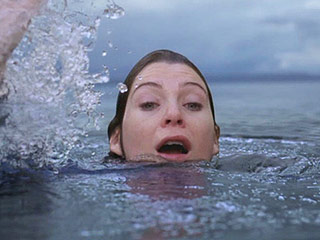 Sure, the doctors on Grey's Anatomy are all touted as the best in their fields. So when they're faced with the umpteenth catastrophe to hit Seattle (a ferry crash! a shooting! an earthquake!), it begs the question: Why don't they all make like Addison and head south for sunny Los Angeles?

But, for better or for worse, over the past ten years, the surgeons at Grey Sloan Memorial Hospital (once known as Seattle Grace Mercy West and before that, simply Seattle Grace) have stuck around through an endless series of disasters.

Here are just a few of the most traumatic incidents Meredith Grey and company have have been put through over the last decade:

The Train Crash
In the Grey's Anatomy version of Seattle, the city has a bit of crash problem, no matter the vehicle. The train crash in season 2 was particularly gruesome. A number of casualties come pouring through Seattle Grace's doors, but the most memorable was Bonnie and Tom, two strangers with a pole struck through their middles. As Bonnie's injuries were more severe than Tom's, she died shortly after after the doctors removed the pole.
Ten years ago Americans got their first taste of McDreamy when Grey's Anatomy premiered on March 27, 2005.


Shonda Rhimes has once again taken the media to task.

After an opinion piece claimed that "the pendulum might have swung a bit too far" with regard to more diverse casting on television, the executive producer of Grey's Anatomy, Scandal and How to Get Away with Murder spoke out against the claims on Twitter.
[BRIGHTCOVE "4093188664001" "" "" "auto"]
Could Derek (Patrick Dempsey) be heading back to Grey Sloan Memorial?

In an exclusive sneak peek at Thursday's Grey's Anatomy, Amelia (Caterina Scorsone) freaks out over the daunting task of operating on Dr. Herman's (Geena Davis) ticking time bomb of a brain tumor.

Amelia's freakout, however, occurs at the most inopportune of times – in the operating room with a packed theater of doctors above her and with Dr. Herman anesthetized on the table.
As Dancing with the Stars enters its 20th season in just two weeks, one very important question has yet to be answered: Who will dance alongside Witney Carson, the winner of last season's mirror-ball trophy?


[BRIGHTCOVE "4062765348001" "" "" "auto"]
Is Meredith's relationship with Derek in jeopardy once again?

Last week on Grey's Anatomy, we saw Meredith (Ellen Pompeo) take off to D.C. for "emergency sex" with her husband Derek (Patrick Dempsey) in order to strengthen their relationship.

However, as an exclusive clip reveals, Meredith and her "suitcase full of lingerie" may have visited a different gentleman (or lady) caller altogether.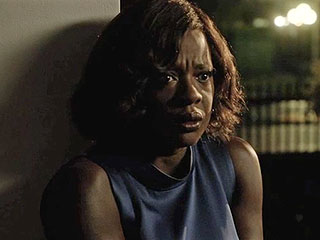 Each week, Shonda Rhimes offers up three solid hours of Anatomy, Scandal and Murder – a new block of must-see TV. If you're not SPOILER-averse, check out Shondaland's hot-button moments below, which we've ranked from least to most shocking.

5. Grey's Anatomy: An M.D. with a Pretty Loose Definition of the Word "Emergency"
In "All I Could Do Was Cry," Meredith (Ellen Pompeo) spent the entire episode running around trying to find a doctor to replace her and a babysitter for the weekend so that she could fly to Washington, D.C., and have "emergency sex" with Derek (Patrick Dempsey). We get it, he's (Mc)Dreamy, and you've had a rough patch in your marriage, but this is a series that depicts serious love and loss (keep reading). As self-involved as Mer has been over the years, this was a low.

4. How to Get Away with Murder: "Incest Is Best ...?"
It's been obvious since her first appearance that Hannah Keating (Marcia Gay Harden) was an about-to-boil-over pot of resentment and repression, but when police came knocking in "She's a Murderer" to tell her sister-in-law Annalise that the man they shared (Annalise's husband, Hannah's brother) was confirmed dead, things got ugly. Hannah cried "Murder!" and Annalise accused Hannah of loving her brother a little too much.
Grey's Anatomy