Grey's Anatomy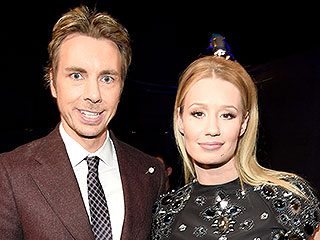 Credit: Kevin Mazur/WireImage
Ben Affleck and The Big Bang Theory were among the big winners at the annual People's Choice Awards, which were broadcast live from Los Angeles Wednesday.


Katherine Heigl acknowledges she's made mistakes, but she doesn't think she's a rude person.


Friends is one of the most iconic television shows of all time. But what if it were somehow more iconic?

What if Central Perk were located in Mayberry? Or perhaps Seattle Grace Hospital?

What about the Old West?
If you want to work for Shonda Rhimes, there's one important thing to know: don't be a jerk.


Shonda Rhimes has not one, not two, but three hit shows on the air right now – and they're all on the same night!

As the creator of Grey's Anatomy and Scandal and the executive producer of How to Get Away with Murder, Rhimes seems to have the magic recipe for making a hit show.

"I don't think there is any sort of formula to it," Rhimes modestly tells PEOPLE of her success. "I just try to make something I would want to watch."
What makes Katherine Heigl feel like a full-fledged adult? Being called "Mommy."


Shonda Rhimes isn't your typical college commencement speaker – she's a cool commencement speaker.

That might sound like a joke, but we're serious – over the course of a 20-minute speech at Dartmouth College's graduation ceremony Sunday, the Scandal show runner shared a number of lessons about the nature of success. But instead of the usual "follow your dreams" talking points, Rhimes, who graduated from Dartmouth in 1991, was open and honest about what it took for her to get to where she is today.


Grey's Anatomy
Get PEOPLE Everywhere
Advertisement