Gossip Girl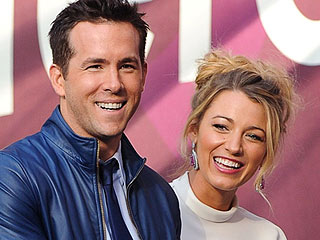 Credit: Brian Rasic/REX USA
Deadpool star Ryan Reynolds is opening up about country life with wife Blake Lively and raising their little girl, James. Subscribe now for everything about the Sexiest Dad Alive in this exclusive interview, only in PEOPLE!


Kelly Rutherford isn't letting the latest loss in her six-year international custody battle keep her down.


Kelly Rutherford seems to be at peace with her tumultuous year heading into 2016.


Before there was Dan Humphrey and Nate Archibald (and then Humphrey again), New York City TV royalty Serena van der Woodsen had her sights set on a much different zip code.


[BRIGHTCOVE "4616410390001"]
Even people who never watched the original run of Dallas probably know that one of the series' major plotlines can be summed up in three simple words: "Who shot J.R.?" In the final moments of the show's third season finale, J.R. Ewing (Larry Hagman), the show's scheming villain but also arguably its central character, was seen getting shot by an offscreen assailant.


Almost three years after Gossip Girl signed off with a final "xoxo," Chace Crawford is returning to prime time with ABC's new show Blood and Oil as one half of an ambitious, working-class couple hoping to strike gold in a North Dakota boomtown – and he's pretty excited not to be playing a prep schooler.

"It was a great situation, and I get to play a completely different character than the one I portrayed for 6 years," Crawford told PEOPLE. "I wouldn't take those years back for anything."

Still, "It's nice to be able to play something that's closer to home for me," he added, joking, "And to not have to shave my face off every day."
Three years have passed since a judge ordered Kelly Rutherford's children to move to Monaco with their father, German businessman Daniel Giersch, but Hermes, 8, and Helena, 6, are still adjusting to life outside the United States.

"They're beautiful children," a former teacher at their exclusive school tells PEOPLE. "They look like Gap kids, but they blend in here, too. They're both reserved."

When it comes to their education, no expense is spared: "It's a very exclusive," adds a 41-year-old mother whose children attended the same school. "Kids come from all over the world and it follows a British curriculum. Some kids speak as many as five languages so school can be challenging for them. It's good academically but very elite."
Kelly Rutherford has shared the pain of separation from her children, and now she's opening up about the joy of reuniting with them. She even got to experience a milestone with her 6-year-old daughter Helena on Sunday.

"Helena learned to ride her bike in the park yesterday, so it was really exciting," the actress said on The View Monday. "It's incredible, it's emotional. We're all a little jet-lagged – but happy."
Gossip Girl