Project Runway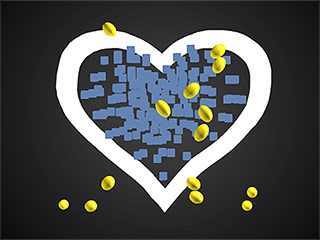 Credit: Made With Code; Frazer Harrison/Getty
Love just got a high-tech upgrade.


For the first time ever in Project Runway's 14 seasons, a contestant will be presenting a plus-size collection for the show's New York Fashion Week finale episode.


After her interview about parenting in the November issue of Redbook was met with massive backlash this week, Heidi Klum is speaking out to defend her comments about life after her divorce.


The First Lady has a new project – Project Runway Junior!


As a country superstar, Carrie Underwood definitely knows how to "make it work," and now the Grammy award winner will show off her fierce fashion knowledge as guest judge on Project Runway's season 14 finale.


Project Runway contestant Ashley Tipton wants to see a major change in the plus-size fashion industry.

"I feel like there's not enough clothing out there to show our personality, and just to be comfortable and to be fashion-forward and to be a trendsetter," the designer, 24, tells PEOPLE. "There are a lot of clothes out there for the straight-size woman to be able to show that, but in the plus-size industry, I don't feel like it's there just yet."

Tipton – who is the first designer to appear on the show that specializes in plus-size apparel – was actually inspired to pursue her dreams by all the bullies who told her she'd never succeed at anything.

"When people told me that I couldn't do something, I wanted to always prove them wrong," she says. "That comes a lot from people always bullying me because of my size, and not thinking that I could do anything to impact the world or inspire other people. I feel like this first episode is showing that what they've done to me in the past does not affect who I am. I'm still going to do what I want to do."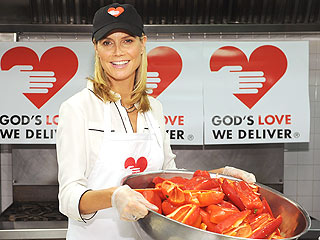 Heidi Klum has proven she's got moves on the runway, the red carpet and reality television – she was just nominated for an Emmy for Project Runway – but who knew she was such an aficionado of the kitchen?


Get out your checkbook! Heidi Klum is selling her Brentwood, California, estate and it could be yours – for $25 million.


Project Runway