TV Watch
The Real Housewives of New Jersey
The Real Housewives of New Jersey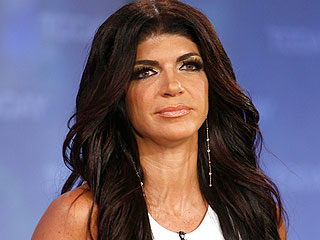 Credit: Peter Kramer/NBC/NBC NewsWire
Teresa Giudice has been in prison for almost four months now and is "adjusting well" to life behind bars, her lawyer tells PEOPLE.


Teresa Giudice's homecoming following her release from prison just might take place in a house elsewhere than the one she left behind.

As she continues to serve a 15-month sentence for fraud – a few months of which were shaved off for an early release in February of next year – Teresa's husband, Joe, put their sprawling Montville, New Jersey, mansion back on the market.

Their home was originally listed at $3.999 million in September 2014. The asking price dropped by $500,000 in November and fell once more in January for a final ask of $2.999 million. The home was removed from the market for a period following the start of Teresa's sentence and has just been re-listed at $2.999 million.
[BRIGHTCOVE "20906833" "" "peoplenow"]
While Teresa Giudice serves a 15-month jail sentence for fraud charges, her husband Joe is stepping up to the plate when it comes to the couple's four daughters.

"It's heartwarming to see him," Gorga told Andy Cohen during an appearance on Sunday's Watch What Happens Live.

"It's heavy on his heart," she went on, adding, "It's a lot. He's manning up, and he's doing what he has to do."
Jim Marchese says he doesn't think it's a good idea for Teresa Giudice to return to Bravo's Real Housewives of New Jersey when she finishes her prison sentence.


Out with the old, in with the new?


Teresa Giudice hasn't been in prison for a week, but things are looking up already.


The Real Housewives of New Jersey
Get PEOPLE Everywhere
Advertisement