TV Watch
The Real Housewives of New Jersey
The Real Housewives of New Jersey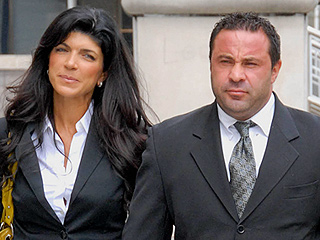 Joe Giudice acknowledged Thursday in the final part of a special Watch What Happens Live interview that there was not only a chance he could be deported following his 41-month prison term but that he also had a drinking problem.

While Teresa Giudice was in the spotlight Monday – her first interview since being sentenced to 15 months in prison for fraud – the focus was squarely on her husband in part two.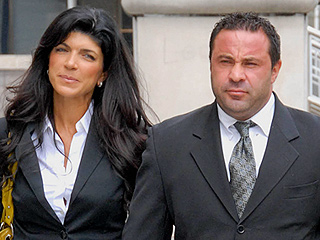 While Teresa Giudice may have pleaded guilty to bank and wire fraud charges in connection to a long-running financial conspiracy with husband Joe Giudice, her former attorney Jim Kridel – who represented the couple back in 2010 in their original bankruptcy case – says it's possible she may have committed the crimes unknowingly.

"I did not believe that Teresa was all that knowledgeable about any of the finances of her family until ultimately she became the breadwinner," Kridel tells PEOPLE.

"Everyone seems to blame her that she knew or should have known. I don't find that to be true in real life, though," he says. "People come in and sign tax returns quite often, and the spouse who is not in charge of the finances has no information. They just do what the accountant tells them."
With Teresa Giudice scheduled to report to prison on Jan. 5 to serve a 15-month sentence for fraud charges, the mom of four is focusing on her husband and daughters before the family is split up.


In her first interview since being sentenced to 15 months in prison for fraud, Teresa Giudice stated that while she was "not trying to keep up with the Joneses," it was time for her "to wake up."

"I do need to read things [and] understand things before I sign them," Giudice said Monday night on a special Watch What Happens Live in which she and her husband, Joe – who was sentenced to 41 months in jail – were interviewed by Andy Cohen.

"I'm a trustworthy person and sometimes I take what other people say … I can't do that anymore."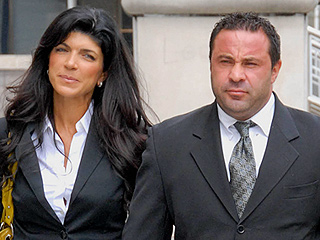 Just three days after being sentenced to 15 months in prison, it appeared to be show business as usual for The Real Housewives of New Jersey's Teresa Giudice, who stepped out for a RHONJ reunion taping in New York City on Sunday morning.


It doesn't pay not to pay – and to try to cheat the system.


Teresa Giudice will serve 15 months in prison for fraud, Judge Esther Salas announced Thursday. Her husband, Joe Giudice, will serve 41 months.

"For a moment I thought about probation … but I think a period of confinement is absolutely necessary in this case," the judge told Teresa. "I don't honestly believe that you understand or respect the law. I need to send a message. In the eyes of the law, it doesn't matter who you are. There are consequences to pay."

Teresa, 42, also received two years probation and will surrender for her sentence Jan. 5 so she can spend the holidays with her family. The couple have four daughters, Audriana, 5, Milania, 8, Gabriella, 9, and Gia, 13.

The Real Housewives of New Jersey stars' legal troubles came to a head in July 2013, when they were charged in a 39-count indictment that included conspiracy to commit mail and wire fraud, bank fraud, making false statements on loan applications and bankruptcy fraud.

After originally pleading not guilty to all charges, they then changed their plea to guilty in March.
The Real Housewives of New Jersey went in search of alligators as part of their girls' trip to Florida on Sunday night, but Amber Marchese's husband, Jim, had the biggest bite of them all.

"Better watch out for the gators," Kathy Wakile wisely told her sister, Rosie Pierri, as she showed her the new house she was building. "And I'm not even talkin' about the ones in the Everglades."

"Don't you sing or something?" Rosie asked, looking directly at Kevin Jonas, who co-owns a construction company and is helping to build the Wakile family's new home.
Jacqueline's back!

Sunday's The Real Housewives of New Jersey featured the return of former housewife Jacqueline Laurita, who emotionally admitted to reaching out twice to her BFF-turned-enemy Teresa Giudice. But, she said she received little response in return.

"You are weighing heavily on my mind," said Laurita, reading from one of two lengthy texts she had sent Giudice to former housewife Kathy Wakile. "You were like a sister to me … I wish I could be there to hug you."
The Real Housewives of New Jersey
Get PEOPLE Everywhere
Advertisement