TV Watch
The Real Housewives of New Jersey
The Real Housewives of New Jersey
Before Joe Giudice went to turn himself in for a 41-month prison sentence, the father of four made sure his wife Teresa and their family would be safe.

"That was one of the biggest things that weighed on him," Teresa, 44, tells PEOPLE exclusively in this week's issue. "He was nervous about us being home alone."
Since she was released from Danbury Correctional Facility on Dec. 23, Teresa Giudice has jumped right back into her pre-prison routine. She's up early making breakfast for her four daughters Gia, 15, Gabriella, 11, Milania, 10, and Audriana, 6, before driving them all over town to gymnastics, cheerleading and soccer.


Housewives have each other's backs.

Despite reports that Real Housewives of New Jersey star Joe Giudice is having a difficult time in prison, Leakes shares that his wife Teresa Giudice, who completed her own 11-month prison sentence in December, is staying positive.

Leakes, 48, went out to dinner with Teresa recently when she was visiting Atlanta, but Joe, 44, seemed to be doing well three months into his 41-month prison sentence for fraud.

"Her spirits were very good," Leakes tells PEOPLE. "In fact, while we were together, Joe called. So she talks to Joe all the time, so if he's having a hard time, I'm surprised."
It's been nearly three months since Joe Giudice began his 41-month prison sentence for fraud, but his wife, Teresa Giudice and their four daughters, Gia, 15, Gabriella, 12, Milania, 10, and Audriana, 6, haven't been able to visit as much as they want.


Teresa Giudice's finances are once again under scrutiny.

According to the Associated Press and NJ.com, U.S. Bankruptcy Court Judge Stacey L. Meisel ruled against Giudice and reopened bankruptcy proceedings on Tuesday.
The Real Housewives of New Jersey are back.

The first trailer for the hit Bravo series's long-awaited seventh season promises "a whole new Jersey," starting with ...
Joe Giudice may not be celebrating his birthday at home with wife Teresa, but he's still on her mind.

On Sunday, while Joe turned 44 in prison, Teresa took to Instagram to share a couple of sweet photos of her hubby and her.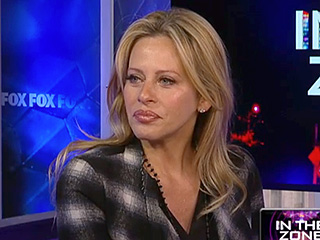 When The Real Housewives of New Jersey returns this summer, don't expect to see original housewife Dina Manzo stirring up drama in the cast.


The Real Housewives of New Jersey