TV Watch
The Real Housewives of New Jersey
The Real Housewives of New Jersey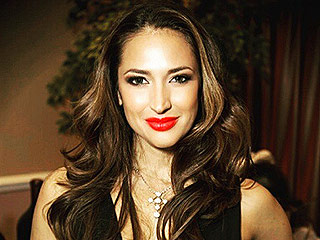 Credit: Courtesy Amber Marchese
Jim Marchese was arrested late Tuesday night after allegedly getting into a domestic altercation with his wife Amber, PEOPLE has confirmed. The alleged incident took place on board their flight to Los Angeles International Airport.
Joe Giudice said goodbye to his wife Teresa and the couple's four daughters on March 23 to begin serving his 41-month sentence for fraud, but once he finishes his time at New Jersey's Federal Correction Institute, Fort Dix, Giudice may be forced to leave the country.

Since it was revealed that the Real Housewives star is not a citizen of the United States (he was born in Italy), he is facing possible deportation at the end of his jail term.

"I'm not even worried about that as far as that goes," he tells PEOPLE. "That, we'll worry about when I get out."
Joe Guidice has been in prison for just over two weeks, but the Real Housewives of New Jersey star is already settling in, his family attorney James J. Leonard Jr. exclusively tells PEOPLE.


Only two days after Teresa Giudice's husband Joe turned himself into prison to serve a 41-month sentence for fraud, but her fellow Housewives star Phaedra Parks has some sound advice for Giudice on how to make it through this difficult time.


Joe Giudice plans to leave prison as soon as he possibly can.


Joe Giudice's days of freedom are officially over.



On Wednesday, Giudice goodbye to his wife Teresa, sharing one final embrace as he left his home to turn himself in to report to the prison where he'll be spending the next 41 months serving out his bankruptcy fraud sentence.
It's almost time to say goodbye.

Joe Giudice is set to report to prison Wednesday, and wife Teresa took to Instagram in his final hours with his family to share several sweet pictures.

"My Beautiful Family," she captioned a shot of her, Joe and their four daughters: Gia, 15, Gabriella, 12, Milania, 10, and Audriana, 6.
Joe Giudice enjoyed a special evening with his family and friends before going to prison.

On Monday night, Joe, 43, some took time to say his goodbyes before he reports for his 41-month sentence on Wednesday.

A source tells PEOPLE "one of Joe's closest friends" hosted a get-together at a New Jersey restaurant for Joe, his wife Teresa and the couple's four daughters, as well as their family and friends.

"Everyone had a great time," says the insider. "It was such a nice night. But of course, people were sad that Joe is leaving soon."
The Real Housewives of New Jersey