True Blood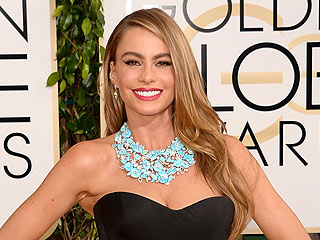 Credit: Jason Merritt/Getty
Sofia Vergara is loving her life – and her new love interest.


Tara's death was swift and sudden in the True Blood season 7 premiere, but fans finally got to say a proper goodbye to Rutina Wesley's character on Sunday's episode of the HBO hit.


Jim Parrack and Leven Rambin are engaged!


It's always nice to see old friends come home again.

Warning: True Blood Spoilers Ahead.
Dealing with lawyers can be quite frustrating – even when you're a vampire.

Warning: True Blood Spoilers Ahead.

Facing mortality for the first time in over 100 years, Bill (Stephen Moyer) has quickly accepted his Hep-V positive status and makes the practical decision to update his last will and testament before his deadly condition worsens.
True Blood has always celebrated the undead, but on Sunday night it was all about celebrating the actually dead.


If all was happy in Bon Temps the last time you watched True Blood, then read no further … then again, things were never that happy in Bon Temps.

Sunday's episode of the HBO drama began with a few phone calls.

Still reeling from the deaths of her best friend Tara and her boyfriend, Alcide, Sookie (Anna Paquin) was tasked with breaking the news of the werewolf's death to his father, Jackson (Robert Patrick), while Jason (Ryan Kwanten) called up his former best friend, Hoyt Fortenberry (Jim Parrack, making his first appearance on the show since season 5), to inform him that his mother had been killed by a vampire.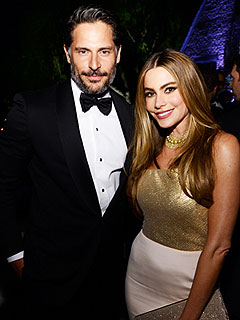 That was fast: PEOPLE's Hottest Bachelor may already be off the market.


True Blood fans may still be mourning the loss of Tara, but a few familiar faces returned to the HBO show on Sunday to make the grief a little more bearable – that is, until more people start dying.

Although she met the true death in season 4, the deliciously austere Nan Flanagan appears in a 1980s flashback that had the seemingly ever-nude Eric (Alexander Skarsgard) forced by a group of hit men to choose between saving the life of his beloved progeny, Pam, over his current human paramour.

In the present day, Pam (Kristin Bauer van Straten) uses the fact that the villainous Sarah Newlin (Anna Camp) survived the season 6 finale to motivate Eric out of his Hep-V-infected funk and on a vindictive mission of revenge that ends with the former pastor's wife hiding in a wine cellar as her yogi (and bed partner) is murdered by the same hit men Eric met back in 1986.

And there is murder in Bon Temps as well.
True Blood
Get PEOPLE Everywhere
Advertisement