True Blood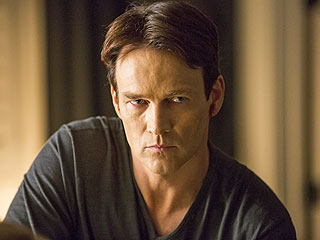 Credit: HBO
Dealing with lawyers can be quite frustrating – even when you're a vampire.

Warning: True Blood Spoilers Ahead.

Facing mortality for the first time in over 100 years, Bill (Stephen Moyer) has quickly accepted his Hep-V positive status and makes the practical decision to update his last will and testament before his deadly condition worsens.
True Blood has always celebrated the undead, but on Sunday night it was all about celebrating the actually dead.


If all was happy in Bon Temps the last time you watched True Blood, then read no further … then again, things were never that happy in Bon Temps.

Sunday's episode of the HBO drama began with a few phone calls.

Still reeling from the deaths of her best friend Tara and her boyfriend, Alcide, Sookie (Anna Paquin) was tasked with breaking the news of the werewolf's death to his father, Jackson (Robert Patrick), while Jason (Ryan Kwanten) called up his former best friend, Hoyt Fortenberry (Jim Parrack, making his first appearance on the show since season 5), to inform him that his mother had been killed by a vampire.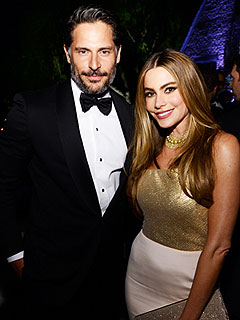 That was fast: PEOPLE's Hottest Bachelor may already be off the market.


True Blood fans may still be mourning the loss of Tara, but a few familiar faces returned to the HBO show on Sunday to make the grief a little more bearable – that is, until more people start dying.

Although she met the true death in season 4, the deliciously austere Nan Flanagan appears in a 1980s flashback that had the seemingly ever-nude Eric (Alexander Skarsgard) forced by a group of hit men to choose between saving the life of his beloved progeny, Pam, over his current human paramour.

In the present day, Pam (Kristin Bauer van Straten) uses the fact that the villainous Sarah Newlin (Anna Camp) survived the season 6 finale to motivate Eric out of his Hep-V-infected funk and on a vindictive mission of revenge that ends with the former pastor's wife hiding in a wine cellar as her yogi (and bed partner) is murdered by the same hit men Eric met back in 1986.

And there is murder in Bon Temps as well.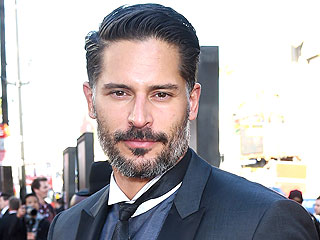 Joe Manganiello knows what he's looking for in a woman – he just hasn't found her yet.


Spoiler Alert: Things in Bon Temps, Louisiana, are going from bad to worse.

After last week's episode of True Blood – where a peaceful town barbecue ravaged by an unknown band of diseased vamps left many dead, including Rutina Wesley's formidable character, Tara – the show picks up in the eerie aftermath.

Dazed and confused, citizens gather at the local church, where Mayor Sam Merlotte (Sam Trammell) instructs them all to go and help clean up the mess the previous day's massacre left behind, while he and the police set out to find the culprits.
In honor of True Blood's final-season premiere Sunday night, Sesame Street brought back its "True Mud" parody, which replaces all the HBO series's sex and violence with adorable lessons about rhyming.

The plot is simple enough for a 4-year-old to follow: A puppet version of Bill Compton appears at Merlotte's Bar and Grill, in desperate need of some "true mud." Unfortunately for him, the patrons only want to give him things that sound like mud – from cud, to a spud, to some guy named Bud.


One episode into its brand-new season, and True Blood is already making a killing.

HBO's hit vampire series returned for its seventh and final season Sunday night and began mid-bloodbath, as a group of disease-infected vampires attacked a peaceful barbecue in the Louisiana town of Bon Temps, where humans and human-friendly vamps had gathered to break bread.

WARNING: Spoilers ahead. Plot developments to be revealed ...
True Blood
Get PEOPLE Everywhere
Advertisement