America's Got Talent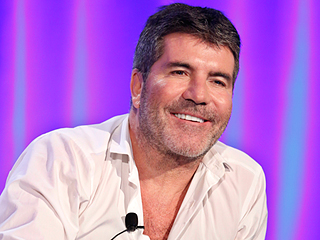 Credit: Trae Patton/NBCUniversal
He has been off American TV since the end of The X Factor USA in 2013.


America's Got Talent is back – now with 100 percent more whipped-cream fights!

Simon Cowell makes his debut on Tuesday's premiere, and PEOPLE has an exclusive sneak peek at one performance that has the former American Idol meanie walking – then running – off set.
If there is one thing you should know about a ventriloquist, it's that they are "really not mad or crazy" – and absolutely do not have conversations with their puppets during the car ride home.


May the odds be ever in her favor.


Simon Cowell is coming back to this side of the pond.

After a two-year hiatus from American television, Cowell has signed on as a judge on next season of America's Got Talent.

During an appearance on the Today show on Thursday, Cowell said "it was the network's decision," though he admitted to doing some prodding of his own.
Spoiler alert for anyone who didn't see the season finale of America's Got Talent: Stop reading now.
With a little bit of paw grease, any kind of animal can learn a new trick. And America's Got Talent has seen some of the best.
America's Got Talent