Bachelor Pad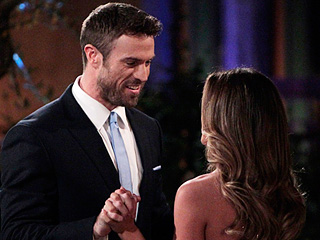 Credit: Rick Rowell/ABC/Getty
All's fair in love and reality TV, right?

While there's no doubt that many of our favorite contestants on The Bachelor and The Bachelorette over the years would probably agree with that phrase, there are quite a few seem to have taken it a little too literally. They plotted, schemed, lied and betrayed – and they made for some pretty amazing television in the process.

And, if we were really lucky, they then ended up on one of the spin-off shows, Bachelor in Paradise (currently airing Sundays and Mondays on ABC) and Bachelor Pad (which celebrates its fifth anniversary this weekend). In the spirit of free-flowing roses, champagne and drama, let's take a look back at all of the contestants that we loved to hate over the years – and a few we just plain hated.
It's been a very Kimye weekend here at PEOPLE, so you'll be forgiven for missing out on the other celebrity news that had us buzzing.


Another member of the Bachelor family is officially off the market.


Gia Allemand was laid to rest Thursday morning in Manhattan.

On a side street in the Chelsea neighborhood, a group of close friends and family began to gather in the rain outside the Trinity Grace Church, preparing to say goodbye to the beloved Bachelor contestant, who died in a suicide earlier this month.

Waiting photographers snapped pictures as a car pulled up to the curb outside, which was lined with floral bouquets. The sight of a large sign that read "Gia" in flowers prompted some mourners to break down in tears.

Allemand's boyfriend, basketball player Ryan Anderson, was one of the last to arrive. He entered the church with Allemand's family, remaining stony-faced as pallbearers carried the coffin inside. Once inside, he sat in the front row, as did Allemand's mother, Donna Micheletti.
Hours before she hanged herself Aug. 12 with a vacuum cleaner cord, Gia Allemand argued with boyfriend Ryan Anderson over her suspicions he'd been unfaithful, according to a police report.

As Anderson dropped Allemand off at her New Orleans apartment, she told him that she still loved him; he replied, "I don't love you anymore," according to Anderson's statement to police.

Two hours later, Anderson – summoned to Allemand's apartment by her concerned mother – found Allemand hanging, according to the police report obtained by E! and TMZ.
Being a contestant on The Bachelor means being wooed by a handsome man on extravagant dates in exotic locations, a televised pursuit of everlasting love that brings joy – but also for many, very public heartbreak.

Gia Allemand, who vied for Jake Pavelka's affection on season 14 of the show, "was fully capable of handling it," says former Bachelor and Bachelor Pad contestant Michelle Money, who saw Allemand on August 5 in New York. "It's so sad to think looking at her in New York, I thought she was okay. But now I look back and think, wow, is there something I could have done or said?"
Engineer Mike Simpson was heading down to the pool in his New Orleans apartment complex on Monday when he heard a loud, high-pitched bellowing from the hall.

"I thought I heard someone calling for help, so I sprinted down there," Simpson tells PEOPLE. "I pushed the door open and saw a guy bear-hugging someone to his chest."

NBA player Ryan Anderson had just arrived back at his girlfriend Gia Allemand's apartment and found her hanging from a metal staircase by the door.
Donna Micheletti, mother of Gia Allemand, issued an official statement Friday morning to set the record straight about theories and remarks that have come out about her late daughter.

Released through a media representative, Micheletti's statement said, "The family and close friends of Gia Allemand have not spoken to the media to date, nor have they posted comments or insight on Twitter. There are numerous statements and theories in the media regarding Gia's death and her life that refer to sources close to Gia or friends of hers."
Evident by the outpouring of heartbreaking Tweets from past and present members of The Bachelor franchise, season 14's Gia Allemand, 29, was a beloved contestant.

Remembered for her long, brown locks, carefree personality and fit physique, the third finalist in Jake Pavelka's season died of an apparent suicide on Wednesday after being hospitalized in critical condition on Monday night, following a "serious emergency medical event," ABC said.

While Allemand's death is a tragedy, her life can be remembered in notable TV clips during her time in the reality TV spotlight. Here are five of the New Yorker's most memorable on-camera moments:
NBA player Ryan Anderson, who discovered girlfriend Gia Allemand after her apparent suicide attempt, issued a statement Wednesday mourning the loss of The Bachelor starlet.

"I'm deeply grateful for all the love and support we have received from family, friends and fans," says Anderson. "Gia was the most beautiful person I knew inside and out and she always smiled and made everyone else around her smile."

"She had such an amazing impact on my life and anyone that knew her was blessed. All I have left is to cherish those memories we made together and help perpetuate the many values, faith and love that we shared."
Bachelor Pad