Desperate Housewives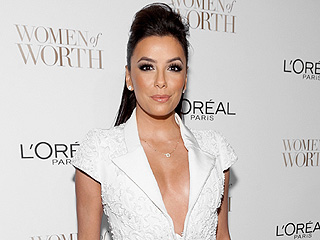 Credit: D Dipasupil/FilmMagic
Felicity Huffman isn't the only member of Desperate Housewives who has booked a new primetime series.


It's not usually a parent's favorite stage of life, but former Desperate Housewives star Felicity Huffman says she and husband William H. Macy are relishing their daughters' teen years, angst and all.


When Desperate Housewives ended its eight-year run in 2012, James Denton decided to make a radical life change.

"I wanted to get my kids out of L.A.," he tells PEOPLE. "So we moved to Minnesota right away. I've also got a house in rural Montana, which is our escape from Minnesota!"

"Our main house is in Minneapolis because my wife [Erin]'s family is there," the actor, 51, continues. "And whenever we can, we head to the middle of nowhere in Montana; we live in a small town. It's quiet and peaceful, ideal for really connecting with my family. It was definitely the right decision for us. I only have one chance to be a good dad to them."
While other actresses obsess over every line and wrinkle, Eva Longoria, who's just one year shy of 40, isn't freaking out about getting older.


Although she said only last week, "I've been married twice, so that's been there, done that," Eva Longoria is by no means completely ruling out putting on a wedding dress for a third time.

"I didn't say I would never get married again," the 38-year-old, addressing the comments she made to Access Hollywood, told PEOPLE at Saturday's Eva Longoria Foundation Dinner in Hollywood.

"There's nobody in the works now," she clarified. "So, it's not really on my mind. It was very misconstrued."
Emmy winner Kathryn Joosten died of lung cancer Saturday. She was 72.

The actress, best known for her role on Desperate Housewives as plucky neighbor Karen McCluskey and as The West Wing's secretary Mrs. Landingham, was surrounded by family and friends in Westlake Village, Calif., at the time of her death.

"Kathryn passed away this morning after a valiant fight against her cancer," Nadine Jolson, Joosten's rep, told E! News. "Her family was with her. Funeral arrangements are pending. This is a terrible loss, and she fought as hard as she could."
Desperate Housewives is over. For longtime fans of the ABC comedy-drama, the two-hour finale flew by.

The first half concluded the preposterous murder trial against Bree (Marcia Cross). It was sad to see Bree led off to the death chamber manacled and in an unflattering orange jumper. Am I kidding? As narrator Mary Alice would say: Yesssssss …

The second half saw the death of one of the best-loved residents of Wisteria Lane, plus a wedding and a birth. If you're at all up on the season you know who did what of which. In other words, it was sweet, it was pat, it was all a bit anticlimactic – but why wouldn't it be after all this time?

Here are some moments – none of them spoilers – that made the farewell classically Desperate.


Desperate Housewives, ABC's groundbreaking dramedy, came to a close Sunday night after eight breezily entertaining seasons full of gossip, backstabbing, friendships and frenemy-ships, and many, many instances of rigor mortis setting in. Here are five of Wisteria Lane's most treasured snapshots – but do add your fondest memories in the comments below:

The mystery of Mary Alice, season 1, Oct. 3, 2004: The series hooked me right from its opener: Wisteria Street resident Mary Alice Williams (Brenda Strong), the show's narrator, tells us in a soothing, almost sunny tone how one day she reached into the top of her closet, took down a revolver and shot herself dead. Even though the mystery of her suicide was eventually solved, Mary Alice has remained the voice of the show ever since, commenting with compassion and sometimes rather heavy irony on the adventures of Susan, Bree, Lynette and Gabrielle. I would have gone for a cheap stunt and had the occasional guest narrator – Joy Behar, for instance – but Mary Alice's voice, even more than the tidy lawns and slickly painted houses, was always the real, unifying vision of Wisteria Lane.
Sunday marks the end of road for the lovely ladies of Wisteria Lane. And what a road it's been. After eight seasons of drama, debauchery, tears and hilarity, ABC's Desperate Housewives is coming to an end.

A lot has happened to the series' lovely stars, but time has been kind to the ladies. Check out a the photos of the show's core stars – Teri Hatcher, Felicity Huffman, Marcia Cross and Eva Longoria – when the series debuted (left) in 2004 and a new shot taken this year (right). They still look as sizzling as the day all the drama started.

While saying goodbye to Wisteria Lane isn't easy, Hatcher tells PEOPLE that embodying the role of Susan Mayer was "an opportunity that anyone would have been lucky to be a part of. I am at the top of the grateful list."

Here are a few thoughts from Hatcher and her fellow castmates about their years on the iconic show.
Desperate Housewives