Real Housewives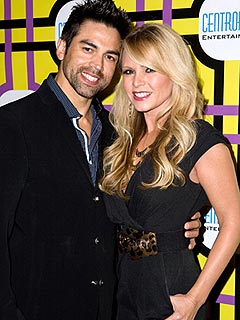 Credit: Vincent Sandoval/Getty
Here comes the bride … and a brand new show!

Real Housewives of Orange County star Tamra Barney told PEOPLE Wednesday that she's filming a new series for Bravo with husband-to-be Eddie Judge – and it's all about their journey to the altar.

"Eddie and I are so excited to share our wedding with the viewers. There are going to be a lot of fun scenes captured. It's amazing how much we are able to do in the given time frame," says Tamra, who recently opened a gym.
When Lydia McLaughlin was offered the chance to join the eighth season of The Real Housewives of Orange County she leapt at the chance.

But now, just halfway through her maiden season, she admits that she may have been a bit naïve when she climbed aboard the reality TV ranks.

"It is more difficult than I thought it would be!" she told PEOPLE while attending Corolle's Adopt-a-Doll event in Los Angeles on Saturday.
Before the explosive new season of The Real Housewives of New Jersey premieres June 2 on Bravo, Andy Cohen is sitting down with the show's feuding stars to discuss a number of topics, including how close relationships were fractured.

Among them? Melissa Gorga's song, "On Display."

Apparently, her sister-in-law Teresa Giudice thinks the song – which Gorga wrote and recorded during her first season on the show – may be about her.

"So many people told me that," Teresa tells Cohen in a clip of Watch What Happens Live: NJ Housewives Tell All, airing Sunday (8 p.m. ET) on Bravo.

The issue is in the lyrics about being followed by paparazzi.
From donkey booty to diaper duty!

Real Housewives of Atlanta star Phaedra Parks welcomed her second child – a son – with husband Apollo Nida on Wednesday, her rep confirms to PEOPLE.

"Mother and baby are happy and healthy," says the rep.

The couple, who have been married since 2009, are already parents to Ayden, who turns 3 this month.
If the trailer is any indication, the fifth season of The Real Housewives of New Jersey will be full of its signature screaming matches, brawls and tears.

Or as Teresa Giudice put it on her Facebook Friday, "Um, wow. My heart is racing."

This season, Melissa Gorga seems to be the root of everyone's problems. (Watch the full trailer below.)

"My parents come to the house and they look at you like you're the devil," Melissa's husband Joe says in a clip in between tears and Melissa's provocative dancing.
Porsha Stewart may want to watch her back.

Since Kim Zolciak's mid-season departure from The Real Housewives of Atlanta, NeNe Leakes is the only remaining original star of Bravo's hit show.

Does that give her any sway over who's in and who's out when it comes to a sixth season? Maybe it does and maybe it doesn't, but one thing is for sure: NeNe is not afraid to let her opinions be known.
He said yes!

Slade Smiley is engaged to his longtime girlfriend and Real Housewives of Orange County costar, Gretchen Rossi, 34, after she recently proposed, PEOPLE has confirmed.

The popping of the question will be televised on Bravo's hit show.

"They're really happy about getting married," a source tells PEOPLE of the pair. "Gretchen always does everything out of the box, so no one is too surprised she was the one who proposed. She really wants kids with Slade, so that was a big motivator."


Real Housewives of Atlanta star Porsha Stewart discovered last month that her husband was filing for divorce on Twitter – and she's still getting over the painfully public news.

"When you're married you definitely feel like you have the ability to communicate with your mate enough for them to come in and say, 'Hey, we're going to get a divorce.' But that didn't happen," Stewart tells PEOPLE. "I found out about [the divorce filing] on Twitter, which was surprising. I'm still in total shock."

Yet Stewart, 31, is trying to stay strong after her split with former NFL star Kordell Stewart, 40, and beginning to rebuild her life with the help of family and friends, including RHOA costars such as NeNe Leakes, who criticized the Stewarts' relationship in a blog on BravoTV.com prior to the split.

"I'm definitely blessed to have a strong support system around me," Porsha says. "NeNe, she's been through a similar situation in her past. She's telling me to take care of me right now, and that's what I'm doing."


They're ba-ack.

The most dramatic crop of reality TV women in the Garden State are returning to Bravo, as The Real Housewives of New Jersey comes back for its fifth season, which premieres June 2 (8 p.m. ET).

All five of the main ladies – Teresa Giudice, Melissa Gorga, Jacqueline Laurita, Caroline Manzo, and Kathy Wakile – are slated to star in what Manzo tells PEOPLE, is "our best season yet."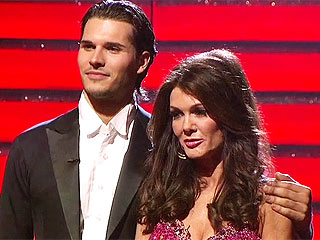 There's a good reason Lisa Vanderpump didn't shed a tear after her elimination from Dancing with the Stars on Tuesday.

The Real Housewives of Beverly Hills star – who was partnered with hot new pro Gleb Savchenko – felt "an element of relief" to leaving the competition, she told PEOPLE backstage after her dismissal.

"I have to be honest," she said. "I'm okay with it. That's why I didn't fall apart crying."

In fact, Vanderpump is proud of what she's accomplished. "I did it," she said. "It's the fourth week of the competition. We knew we weren't going to win. We were competing against an Olympian and a 16-year-old dancer. I'm a 52-year-old restaurateur. Give me a break. It is what it is."
Real Housewives
Get PEOPLE Everywhere
Advertisement