Real Housewives
Kandi Burruss is as pregnant with joy as she is with child these days.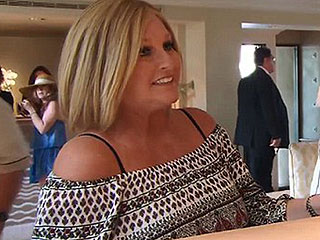 Real Housewives of Orange County's Jim Edmonds' ex-wife LeAnn Edmonds Horton died earlier this week after losing her battle with cancer. LeAnn was the first wife of Jim, who currently stars on the Bravo show with his third wife, Meghan King Edmonds.


A day after telling PEOPLE that her family is stronger than ever, Melissa Gorga admitted she hasn't been able to visit sister-in-law Teresa Giudice in prison.

"I requested to go, but I haven't been approved yet," she said Thursday night on Bravo's Watch What Happens Live.

"By her?" host Andy Cohen asked, alluding to past drama between the Real Housewives of New Jersey costars.
As Teresa Giudice serves her sentence in prison for fraud, her sister-in-law and Real Housewives of New Jersey costar Melissa Gorga says their family is doing "really well" given the circumstances.


Amber Marchese, star of The Real Housewives of New Jersey , is blogging about her second battle with cancer for PEOPLE. After surviving breast cancer in 2009, she discovered a lump, which turned out to be cancerous, in her right breast in April. Marchese will share updates on her treatment and how she is coping with this second round of the deadly disease with prayer, a positive outlook and the help of her family.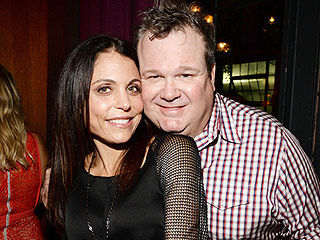 Could Bethenny Frankel and Eric Stonestreet be a match made in TV heaven? According to Frankel's friends, don't discount the possibility!

When chatter began last week that the Skinnygirl mogul and the Modern Family actor might be in a budding relationship, Frankel made light of the notion. "Wow, #somanyboyfriendssolittletime," she Tweeted at Stonestreet, who responded with "Hey @Bethenny. I'm a big fan. Can I get a follow?"

But just because they're not an official item yet, doesn't mean her friends haven't considered the possibility.
Tamra Judge's son, Ryan Vieth, has been arrested on domestic abuse charges following a drunken fight with his fiancée Sarah Rodriguez, PEOPLE can confirm.


Real Housewives