Real Housewives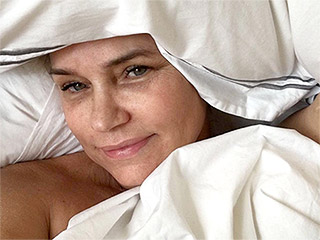 Credit: Source: Yolanda Foster/Instagram
Yolanda Foster isn't lamenting on time lost due to her ongoing battle with Lyme disease.


It's been a challenging year for Yolanda Foster, but her Real Housewives of Beverly Hills costar Lisa Vanderpump is sure next year can only get better.

Although the rest of the Beverly Hills crew hasn't seen Foster much because filming is finished, the Vanderpump Rules star says she has reached out a couple times to offer her support to Foster, who turned 52 on Monday and is moving forward with her split from husband of four years, David Foster.

"It was her birthday yesterday, and [I] just said, 'It's going to be a great year ahead. Have faith, and hopefully it will be," Vanderpump, 55, tells PEOPLE Now.
They've had their ups and downs – on national television, no less – yet there's nothing but love between Kim and Kyle Richards.

Kim, 51, celebrated Kyle's 47th birthday late Monday with a vintage picture of herself as a young girl, crouching sweetly over her sleeping baby sister.
An injury like that is definitely reason to quit – and that's exactly what Brandi Glanville is doing.


Yolanda Foster is celebrating her 52nd birthday like royalty, with a little help from her children.

"When it's your bday but you're also a queen," Foster's model daughter Gigi Hadid captioned a photo of her mother wearing a birthday crown.
Real Housewives