Real Housewives
On Tuesday, Bravo will air the 100th episode of The Real Housewives of New York. And in honor of this milestone, emotions seem to be 100 times heightened.

In PEOPLE's exclusive sneak peek, Ramona Singer pours her heart out to Bethenny Frankel about the demise of her marriage to Mario. As Singer details in her new book, Life on the Ramona Coaster, Mario's infidelity ended their union after 22 happy years together.

"He's part of me. It may not be good for me, but he really is part of me," Singer confides to Frankel after the other women have gone to bed. "I wish I knew how to fix him. I can't fix him, and I want to fix him so badly."
For the third time since going to prison for fraud, Teresa Giudice Tweeted to her fans – celebrating the Supreme Court's historic gay marriage ruling.

"Finally some good news coming out of a court! #Justice&Equality4All #LoveWins" she Tweeted, adding a rainbow heart at the end.
If anyone is equipped to handle the drama that comes along with joining a reality TV show, it's Lisa Rinna.

Best known for her roles as Billie Reed on Days of Our Lives and Taylor McBride on Melrose Place, Rinna, 51, spoke to PEOPLE at the Barefoot Wine Bear Garten Pride Celebration in New York City on Thursday about her first season on Real Housewives of Beverly Hills – and yes, she talked about that whole glass-throwing incident.

"[The drama of RHOBH] surprised me," she told PEOPLE. "I don't think anything can prepare you for what ends up happening."

Rinna's most memorable moment from the show occurred when she went head-to-head with fellow cast mate Kim Richards during a dinner in Amsterdam. When Richards threatened to reveal a secret about Rinna's husband, Harry Hamlin, the night quickly went from cocktails and laughter to broken glass and tears.
It's been almost six months since she turned herself in to a federal prison in Connecticut to serve time for fraud, and on Thursday, Teresa Giudice sent a message to her fans via Twitter.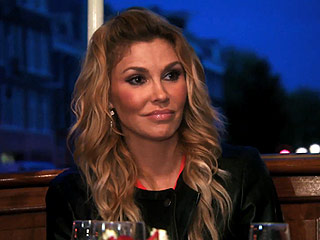 Brandi Glanville has cemented a reputation on The Real Housewives of Beverly Hills for creating drama, but she says there are no hard feelings when it comes to her exit from the series.

Glanville, 42, broke her silence Wednesday on her podcast, Brandi Glanville: Unfiltered.

"After a lot of careful thought and deliberation, I have decided not to return to The Real Housewives of Beverly Hills," she said. "They've been awesome, and Bravo will always be my family. Like Andy [Cohen] said, it's the Mafia. You never really get to leave us. And they've been so great to me, and if I'm available and they need me, they know where to find me."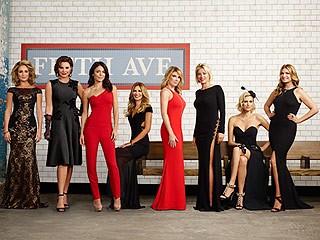 Life seems like a beach for The Real Housewives of New York City, but when the ladies arrive in Turks and Caicos for some rest and relaxation, the trip isn't exactly smooth sailing.

The island adventure unravels in four weekly episodes from June 23 to July 14, with the June 30 installment marking the series's 100th episode.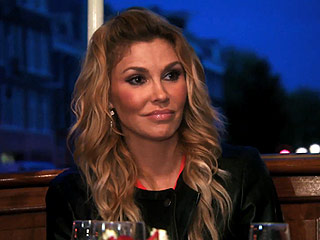 There will be a little less wine-tossing next season on Real Housewives of Beverly Hills.


Real Housewives