Real Housewives
The cameras have stopped rolling on The Real Housewives of New York City's dramatic seventh season, but Bethenny Frankel can't stop singing the show's praises.

"I'm really glad I came back," she told PEOPLE at the Skinnygirl Cocktails & Cycling event in N.Y.C. on Tuesday. "It was great. It was eerily great."

"I appreciated being myself, being honest and commenting on the things I think are ridiculous," she added. "[Having that] be my job is pretty awesome."
When NeNe Leakes said goodbye to the Real Housewives of Atlanta last year, the reality TV veteran left some big shoes to fill, but former Facts of Life star Kim Fields is ready to step into the spotlight.


It's a situation that haunts all of our nightmares: You're gossiping about a friend (or frenemy) of yours via text, only to discover that you've actually sent that gossipy text to the very person you're gossiping about.

Well, comedian Lisa Lampanelli lived out that very horror during the fifth season of Celebrity Apprentice – also known that year as Celebrity Fight Club because Lampanelli "hated everyone" – when she sent a text gossiping about costar Teresa Giudice to teammate Aubrey O'Day … only to find that the message didn't reach its intended recipient.
Before they were Real Housewives, Kyle and Kim Richards were child stars.

Kyle – freshly reconciled with her sister after their fallout from Kim's alcoholism – reminisced about Hollywood past for #ThrowbackThursday, sharing a photo of the girls on set with James Brolin for the 1977 horror movie The Car.

"Me stuck in the middle of #jamesbrolin & @kimrichards11 filming the movie The Car .... I did not appreciate how cute my movie 'Dad' was," Kyle, 46, captioned her Instagram.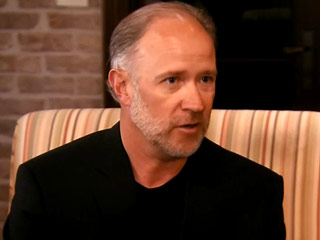 Does he or doesn't he? That's been the question of controversy on the current tenth season of the Real Housewives of Orange County.


Real Housewives