Real Housewives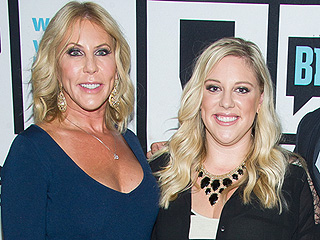 Credit: Charles Sykes/Bravo/Getty
After her ex-boyfriend Brooks Ayers' cancer controversy exploded, Vicki Gunvalson is relieved to learn that her daughter doesn't have the disease following a very real health scare.


As they say in the great state of Georgia: Y'ALL. I'm very nervous! I think I might be – steel yourself – enjoying this season of The Real Housewives of Atlanta? Now, given, I enjoy every season with that sort of stunned disbelief that can only come from watching a grown woman in a nightie made of handkerchiefs throwing a pajama party for a bunch of other grown people that starts off seeming like a scene from Eyes Wide Shut ends up being like Bad Boys.

Yes, it provides a specific type of hide-behind-the-throw-pillow enjoyment. But the angle that the editors and producers seems to be taking in this show's eighth season is a little less shock-factor and a little more willing to embrace the monster that they've created. They put Kenya Moore into this world, and, damn it, if they want to mock her for implying that she's "made it" in "Hollywood," or thinking she "owns a home" that isn't "falling apart" and probably the "scene of violent crime," then that is what they're going to do. And I thank them for it.
As her Real Housewives of Orange County costars question her part in Brooks Ayers' cancer coverup, Vicki Gunvalson maintains that she too is a victim of his lies.

Ever since her ex-boyfriend confessed to faking medical documents Wednesday – though he still claims he has cancer – Gunvalson, 53, has been answering fans' questions on Twitter about the scandal that's been a season in the making.

"It's not about ME or believing me - this is on him. I have nothing to do what he has pulled regarding med records and his health," she tweeted Friday.
[YOUTUBE "gFE4s7QKRXk"]
Attention Bravo: Bethenny Frankel has the perfect suggestion for a new addition to the Real Housewives of New York City cast: Martha Stewart.

Frankel joked to Seth Meyers during an appearance on Late Night that she thinks the 74-year-old lifestyle guru would be the perfect fit for the reality series because the pair would butt heads.

"She doesn't like me. She never really has," Frankel, 45, told Meyers of Stewart, who she first met while competing on her show The Apprentice: Martha Stewart in 2005. "She's consistent."
Brooks Ayers is breaking his silence about the controversy surrounding his claim that he has cancer after the hospital where he said he was treated revealed he was never a patient there.

On Wednesday, Ayers, who is Real Housewives of Orange County star Vicki Gunvalson's ex-boyfriend, made the bombshell admission that he had indeed forged medical documents from cancer hospital City of Hope, which he originally presented in an attempt to prove his diagnosis.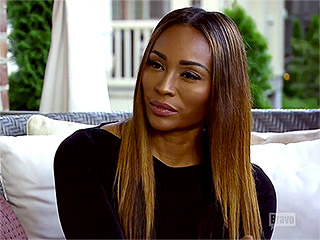 Cynthia Bailey is in love with her husband Peter, but that doesn't necessarily mean that the Real Housewives of Atlanta star is physically attracted to him.


Real Housewives