Real Housewives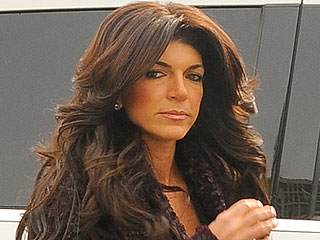 Credit: Splash News Online
It's been almost six months since she turned herself in to a federal prison in Connecticut to serve time for fraud, and on Thursday, Teresa Giudice sent a message to her fans via Twitter.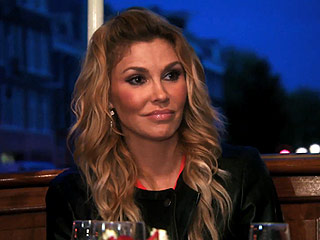 Brandi Glanville has cemented a reputation on The Real Housewives of Beverly Hills for creating drama, but she says there are no hard feelings when it comes to her exit from the series.

Glanville, 42, broke her silence Wednesday on her podcast, Brandi Glanville: Unfiltered.

"After a lot of careful thought and deliberation, I have decided not to return to The Real Housewives of Beverly Hills," she said. "They've been awesome, and Bravo will always be my family. Like Andy [Cohen] said, it's the Mafia. You never really get to leave us. And they've been so great to me, and if I'm available and they need me, they know where to find me."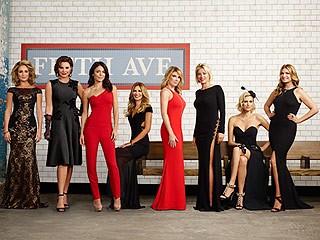 Life seems like a beach for The Real Housewives of New York City, but when the ladies arrive in Turks and Caicos for some rest and relaxation, the trip isn't exactly smooth sailing.

The island adventure unravels in four weekly episodes from June 23 to July 14, with the June 30 installment marking the series's 100th episode.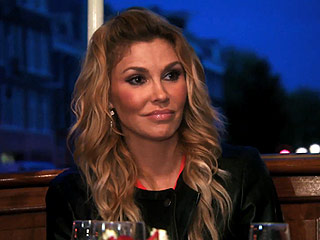 There will be a little less wine-tossing next season on Real Housewives of Beverly Hills.


Amber Marchese, star of The Real Housewives of New Jersey , is blogging about her second battle with cancer for PEOPLE. After surviving breast cancer in 2009, she discovered a lump, which turned out to be cancerous, in her right breast in April. Marchese will share updates on her treatment and how she is coping with this second round of the deadly disease with prayer, a positive outlook and the help of her family.

If you read my blog last week, you know I left off at a point where the doctors had to determine the Stage to which my disease progressed. As I said last week, the first step before determining your treatment is Staging your disease. My amazing oncologist, Dr. Michael Nissenblatt, began ordering a gamut of tests to see if and or how far the cancer spread. My first scan was a full body PET scan (positron emission tomography (PET) scan. The PET scan uses a radioactive substance to identify cells rapidly metabolizing sugar. Why do we care about sugar? That was my question.

Simply put, cancer cells grow at an accelerated rate and require a food source, so cells that are rapidly metabolizing sugar are growing (more on nutrition and cancer in a later blog). The PET scan identifies spots of increased activity. The cells that burn sugar are called "hot spots" because they literally glow on the scan, with a tumor glowing as it grows much faster than normal cells. Before you look at your PET scan and freak out, half your organs should glow! Remember many of your organs (like your heart) better have activity, or you are literally dead.

So my husband Jim and I drove to the radiology center. It was clear day, and the sky was blue, but I only know this because my husband told me – I was lost in thought.
In the latest chapter of the never ending divorce saga between Bethenny Frankel and her estranged husband Jason Hoppy, the reality star told fans last week that she didn't follow her own mantra of "going with her gut" when making her decision to wed Hoppy in 2010.

At the NYU Alumni Association's Speakers on the Square event (moderated by PEOPLE) Frankel – an NYU alumni who majored in Psychology and Communications – spoke out about her belief in going with your gut in everything from her business to personal life.

Asked by an audience member what her gut told her as she was about to wed Hoppy, she said, "I think my instinct and gut going into my marriage [knew] it would turn out the way it did. I could feel it, but I intellectualized it. People are always talking about 'Do I go with my head or my heart?' Go with your gut."
Yes, Teresa Giudice made a deal to pay back money she owes the federal government in connection with her bankruptcy fraud case – but she did so months ago, her attorney tells PEOPLE.


Real Housewives