Real Housewives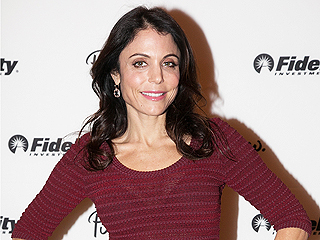 Credit: Nomi Ellenson/Getty
Bethenny Frankel may be a successful business mogul, but that doesn't mean she's got every aspect of her life together.

"I think I suck at choosing the right people for me," the Real Housewives of New York star says in the May issue of Haute Living New York.

"I don't think that I actually suck when I'm in a relationship, but I think that I haven't gone with my gut enough," she continues. "I've made decisions out of fear, which is the biggest mistake people can make. You have to make decisions out of truth."
When it comes to dating Ramona Singer, guys better bring their A-game.

"If on the first date, if he doesn't help me with my coat, then I don't want to be with him," Singer tells PEOPLE.

"I like a man who is attentive from the very beginning. If he's not, then you don't want him."
Teresa Giudice has been in prison for almost four months now and is "adjusting well" to life behind bars, her lawyer tells PEOPLE.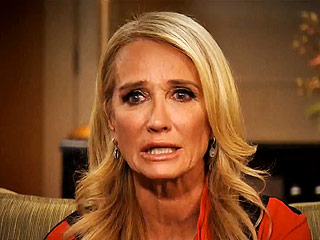 In the wake of Kim Richards' arrest for public intoxication, the reality star finally told the truth about her sobriety.

"I am an alcoholic," she told Dr. Phil McGraw in a segment that aired Tuesday, later adding, "I just want to do the right thing, and I want to be the strongest I can be."

Here are five more revelations from the explosive interview: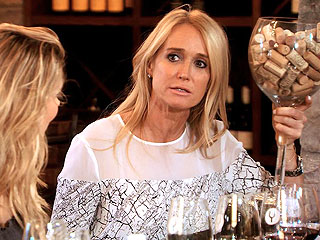 Kim Richards came clean about her ongoing battle with alcoholism Tuesday, telling Dr. Phil McGraw that she was driven to drink because she was upset about being estranged from her family.

And she admitted that the night of her arrest earlier this month wasn't the first time she'd broken her sobriety – despite her denials at The Real Housewives of Beverly Hills reunion.

"I did have drinks a couple other times over the past few months. It was wine. I was ashamed to say anything at the reunion, embarrassed," the reality star said in the interview, which was filmed before she checked into rehab and aired Tuesday. "I would have loved to say to the girls, 'You know what, you're right,' but the way they were coming at me, they didn't make it easy."
Nene Leakes has a lot to say following the first part of the Real Housewives of Atlanta reunion that aired Sunday night on Bravo.

During the special hosted by Andy Cohen, Kenya Moore accused Leakes of flirting with Cynthia Bailey's husband Peter.

"Now see, she went too far ... they played me right there," Leakes said on NBC's New York Live on Monday.
Days after Kim Richards entered rehab, details of the night that led to the reality star's arrest are coming to light.

In a new preview for the Real Housewives of Beverly Hills personality's interview on Dr. Phil, Richards explains that she drank a glass full of about 2 in. of liquor before getting behind the wheel April 16.

"I pulled in [to the Beverly Hills Hotel] because I'm comfortable there, I've been going there since I'm a little girl," she says in the clip. "The bar was closed. It was empty."
There was no delay with the drama as part one of The Real Housewives of Atlanta reunion started on fire and just kept getting hotter.

"My husband definitely has a temper, and he can get out of hand," Phaedra Parks said about estranged husband Apollo Nida, who stormed into her home this season before starting his eight-year prison sentence for fraud.

"Did he ever get physical with you?" asked Andy Cohen.

"I just don't know if I need to discuss that with you, to be honest," Parks finally stated after a very long silence, looking as if she were holding back tears.
Real Housewives of Beverly Hills star Kim Richards has entered rehab, PEOPLE has learned.

"Kim went to rehab finally because she got arrested, she humiliated her kids and she wants to avoid jail," a source tells PEOPLE.
Real Housewives
Get PEOPLE Everywhere
Advertisement