Real Housewives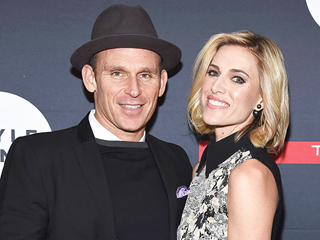 Credit: Gary Gershoff/WireImage
Real Housewives of New York star Kristen Taekman's husband, Josh, admitted on Monday that he had an account on the Ashley Madison cheating website.

"I signed up for the site foolishly and ignorantly with a group of friends and I deeply apologize for any embarrassment or pain I have brought to my wife and family," he told PEOPLE in a statement on Monday night. "We both look forward to moving past this and getting on with our lives."

The Taekmans are the latest high-profile victims of the hack on Ashley Madison, a dating website for people seeking to have affairs.
Though the bidding for Teresa and Joe Giudice's Jersey Shore house started at only $100, no one was interested in purchasing the five-bedroom beach home.

"This particular home was purchased as an investment property several years ago before the real estate market crashed and before Hurricane Sandy caused significant damage to the area where the home is located," Teresa's lawyer James J. Leonard, Jr. tells PEOPLE.

"The reality is, there really was no value left, other than sentimental, and that is why they decided to part ways with the home."
Kim Richards' ex-husband has come to her defense for the second time this month.

Monty Brinson, who previously spoke out after the Real Housewives of Beverly Hills star was arrested for allegedly shoplifting at the beginning of August, wrote a long, heartfelt Instagram post about his ex-wife on Monday.

"One day the people that didn't believe in you will tell everyone how they met you. That quote is in honor of @kimrichards11," he wrote. "All I will say at this time besides being best friends, and personally a person who has a great heart is thankful to all her fans and friends for believing in her."
Kim Zolciak-Biermann contends that her face is au naturel (well, except for a little Botox).

The Don't Be Tardy star denied having plastic surgery on her nose and lips when Watch What Happens Live host Andy Cohen confronted her on Sunday's show about the changes he saw in her face.

"I interviewed you for the Atlanta Housewives' 100th episode special," Cohen recalled. "I was staring at your face for a long time, and it was clear to me that you looked a little different to me, I couldn't tell, you said, 'No, no, no, no.' "

Cohen continued, "Tonight you arrive wearing glasses, and I'm thinking, 'Why is she wearing these librarian-that-can-be-seduced glasses?' And now I realized, it is to take away from the fact that you have had a little bit shaved off your nose. I really feel that way."
Police were called to Real Housewives of New Jersey star Joe Giudice's beach house Saturday when a neighbor complained of "loud arguing," PEOPLE confirms.


Real Housewives of Orange County star Vicki Gunvalson has broken up with Brooks Ayers.

The Bravo star, 53, announced the split from her boyfriend of four years in a joint statement on her Facebook page.

"After much prayer, thought, counseling, and consideration, we have decided to end our four year relationship," the couple wrote. "We both wish nothing but a great future for each other.


Kim Zolciak-Biermann says there's one big change coming in Don't Be Tardy's fourth season.

"This year is definitely different than the last three because I'm not pregnant, and I'm not giving birth to a child," the mom of six tells PEOPLE.

"I'm more carefree and feel my best right now," she says. "I'm done having children, and I'm not breastfeeding."

And now that her twins Kane and Kaia – who turn 2 in November – are getting older, Zolciak-Biermann says life is getting easier.
For Real Housewives of Orange County star Meghan King Edmonds, there's no hard feelings when it comes to her husband Jim's exes.

"I don't get when I read about how I'm jealous of Jimmy talking to other women," King Edmonds, 30, tells PEOPLE. "Especially his ex-wife Alison because that couldn't be farther from the truth. I'm literally friendly with all of Jimmy's ex-girlfriends that I've met."

Edmonds also had a close relationship with Jim's late wife LeAnn before she lost her battle with cancer last month.
Real Housewives