Real Housewives
In April 2013, Real Housewives of Orange County audiences watched Gretchen Rossi flipped the script and proposed to her longtime boyfriend, Slade Smiley. Fast-forward three years, the happy couple is still engaged and confirms that "technically the wedding planning is in full-force," but they haven't marked a date on the calendar for a variety of personal reasons.

Rossi and Smiley, who will celebrate eight years together in February, plan to have a destination wedding for their big day, but hope to welcome a baby first.

"Really, the thing that ultimately held us back from pulling the trigger is the fact that Slade and I don't do anything really small; we kind of do things over-the-top and a little snazzy. Right now, our focus is really on trying to have a baby of our own, and our money and our stuff is going towards that and towards his son," 37-year-old Rossi exclusively tells PEOPLE. "Until we kind of get some of those things figured out, I think it doesn't feel right to spend $200,000 on a wedding right this minute. I think that's why we're at that place."
Reunited and it feels... not so good.


Though season 10 of The Real Housewives of Orange County was filled with the loss of multiple relationships in Vicki Gunvalson's personal life, she gained the support and friendship from someone audiences might have least expected after the cameras stopped rolling.

At the wrap of season 10, audiences watched as the veteran Housewife both defended and said goodbye to her former beau, Brooks Ayers, which resulted in the loss of friendship and trust from her fellow castmates – a feeling that RHOC alum Gretchen Rossi knew all too well.

"It's interesting to see how time away from people kind of helps heal wounds and helps change things," Rossi, 37, exclusively tells PEOPLE.


Former Real Housewives of Beverly Hills star Carlton Gebbia has separated from her husband, David, a source close to the reality star confirms to PEOPLE.

"Carlton and her husband have recently separated but are living together under the same roof for the wellness of their children," the source tells PEOPLE of the couple, who have been married for 18 years.
Looks like Bethenny Frankel's New Year's Eve plans just opened up.

After sparring with Luann de Lesseps throughout most of this season of The Real Housewives of New York City, the 45-year-old Skinnygirl mogul is officially off the guest list for de Lesseps' upcoming New Year's Eve nuptials to financé Tom D'Agostino, Jr.

"It's hard to invite people that tried to do you harm," de Lesseps exclusively tells PEOPLE of inviting Frankel to her wedding.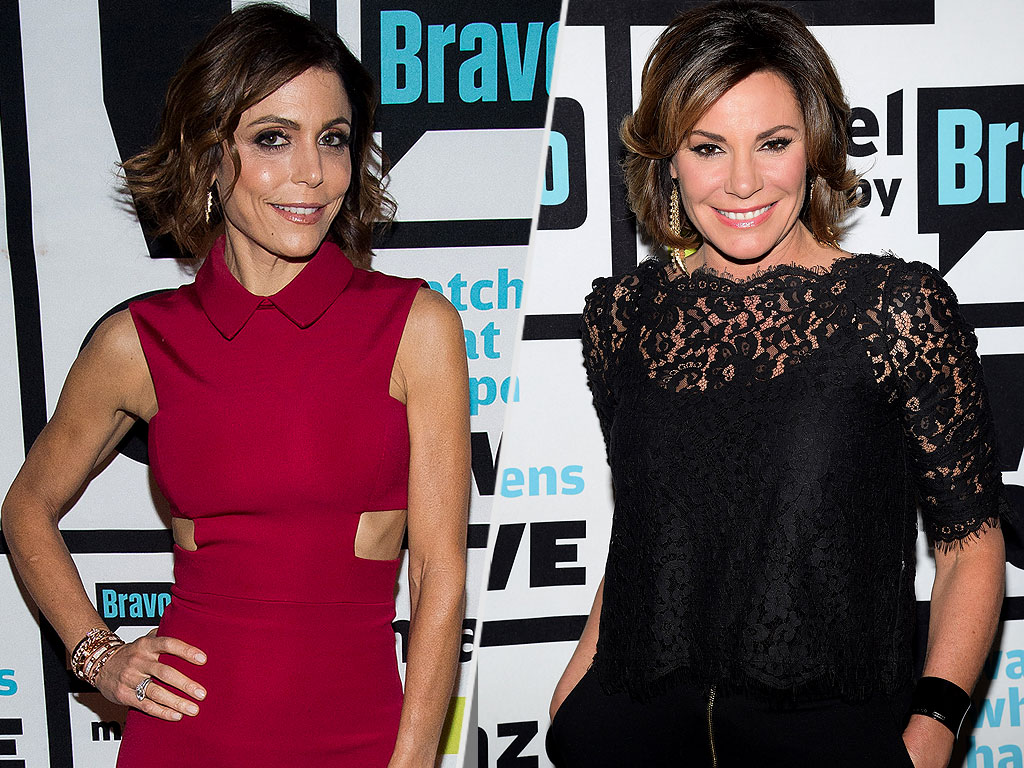 Charles Sykes / Bravo / NBCU Photo Bank via Getty Images;
The 51-year-old Countess previously
told PEOPLE
she'd wait to decide which of her fellow Housewives would receive invites until after the season 8 reunion. But after
its explosive filming
, it looks like Frankel will be nowhere to be found among the 250 expected guests.
Real Housewives