Real Housewives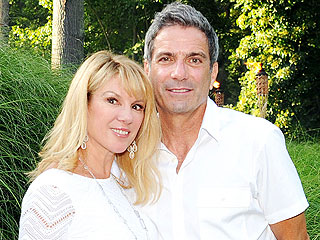 Credit: Billy Farrell/BFAnyc/Sipa USA
Ramona Singer thought she had it all: the perfect husband, the perfect daughter and the perfect career.

But when she learned that her husband of 22 years was having an affair, everything changed – drastically.

In her new book, Life on the Ramona Coaster (out July 28), The Real Housewives of New York star opens up about her divorce and what went wrong in her marriage.

Looking back, Singer, 58, tells PEOPLE that she can now see the gradual change in her husband's behavior that eventually led to his well-documented affair.
When Ramona Singer filed for divorce in August, ending her 22-year marriage, she couldn't believe what was happening. But after being blindsided by a cheating scandal, Singer had had enough.

With her divorce underway, The Real Housewives of New York star says she missed the signs leading up her husband Mario's affair. She's now opening up to PEOPLE about her divorce, which she chronicles in her book Life on the Ramona Coaster (out July 28).

"I think he felt that we were no longer a team," says Singer.
Despite reports that she's been booted from Real Housewives of Atlanta, Claudia Jordan maintains her future with the Bravo show is still up in the air.

"No one called and said, 'Hey, it's a wrap.' It didn't happen," Jordan told PEOPLE Saturday after her Essence Festival Empowerment panel in New Orleans.
How are you getting ready for the July 4 weekend? Stocking up on suntan lotion, barbecue necessities and beer?


NeNe Leakes is not the type to play games. Or so we thought …

In fact, that's exactly what she'll be doing in her first gig booked after exiting The Real Housewives of Atlanta, According to The Hollywood Reporter. Leakes is headed to ABC's To Tell the Truth – a reboot of the 1960s hit in which three people all claim to be the same person while celebrity panelists try to figure out who's the real deal.

Leakes – who announced to PEOPLE on Monday that she is quitting RHOA – will serve as a panelist on the show alongside Betty White, and Black-ish star Anthony Anderson will host.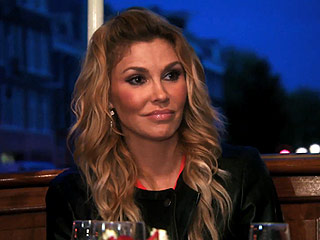 Brandi Glanville is at her most unfiltered following her exit from The Real Housewives of Beverly Hills.

Just a week after saying Bravo will always be her family, the former model had some choice words for her costars – including the, ahem, "See You Next Tuesday" one – because she says they've been fueling rumors that she was fired from the reality show.

"They don't know. They have no idea. But here's what sucks, and this is why they're c---s," she told Howard Stern on Wednesday. "Because they're saying I got fired, and I'm in the process of moving, trying to rent a house for my two children, and no one will rent to me because they don't think I have a job."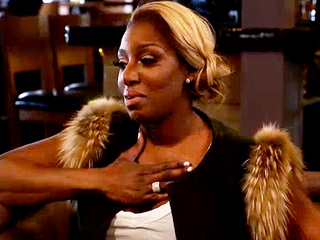 Despite the fact that she "feels free" after announcing to PEOPLE on Monday that she is not returning for season 8 of The Real Housewives of Atlanta, star NeNe Leakes does have a few fond memories.

"It's been bittersweet for me," Leakes, 48, tells PEOPLE of her Housewives journey. "I've been there since the very beginning. When I started, my youngest son was in third grade, now he's in the 11th!"

While she's happy to be done with the drama, "I'll miss some of the laughs that I've had on the show over the years," says Leakes.
Real Housewives