Real Housewives
[EMBEDCODE {}]
The Real Housewives of Orange County continued their Tahiti trip on Monday night's episode, but they couldn't escape their lives or run from each other.

"It was long-term," Shannon Beador said of her husband David's affair when Vicki Gunvalson asked her about the state of her once troubled marriage. "It went on for eight months … It was a lot of lies."

An emotional Beador admitted she befriended her husband's mistress: "I became friends with her while it was going on, which is demented and sick … How could someone sit down and say, 'How's it going with your marriage?' … One day, I'll be able to sit down and say it was the best thing that happened to our marriage because we wouldn't be here today … I've shared a lot with Vicki, and she's kept it a secret."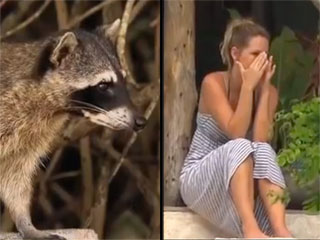 Welcome to the 21st century, an era so evolved that hours of cringe-worthy moments are now immortalized by reality TV for your viewing pleasure.

Many an overly optimistic contestant or ill-advised celebrity has welcomed cameras into their lives, only to have their most humbling memories captured – or manufactured – by producers and broadcast in glorious high definition.

To celebrate Bachelor in Paradise's current efforts to bring everyday people's most mortifying lowlights to new heights, we take a look back at a few unforgettably embarrassing scenes in reality history.
Teresa Giudice has more than five months to serve in prison before her release date, and The Real Housewives of New Jersey star wants her husband to go out and spend time with his friends.

"Teresa does want him to go out and take a break and enjoy himself once in a while because this is a difficult time for him," a source tells PEOPLE. "He has a lot on his plate now."

The father of four, 43, is set to begin serving a 41-month prison sentence for fraud after Teresa, also 43, is released is December.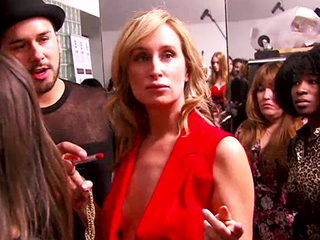 It was a major fashion don't on Tuesday's episode of The Real Housewives of New York City.

Sonja Morgan debuted her fashion line at New York Fashion Week, and the wheels nearly came off the clothing rack before the models were in their outfits.

"I'm hoping Sonja pulls this off," said Dorinda Medley. "I think she's going to pull that rabbit out of her hat."

But there was no magic behind the scenes.
Troubled reality star Kim Richards was reportedly arrested for shoplifting in Los Angeles over the weekend.


NeNe can definitely rock a bikini! Bloop!

When it comes to Real Housewives of Atlanta star NeNe Leakes' bikini body, the 48-year-old isn't shy about showing off her assets.

"Just living the beach life," Leakes captioned an Instagram snap showcasing her shape in a bright yellow bikini.
Amber Marchese, star of The Real Housewives of New Jersey , is blogging about her second battle with cancer for PEOPLE. After surviving breast cancer in 2009, she discovered a lump, which turned out to be cancerous, in her right breast in April. Marchese will share updates on her treatment and how she is coping with this second round of the deadly disease with prayer, a positive outlook and the help of her family.

Hello beautiful friends and family!! As I reread my blog last week I realized I have a little confession to make. Not one week from writing in my blog about "not extracting true happiness from material belongings," I turn to Jim and said, "I'm done with this home, I want a bigger home and on the water!" Yup, blurted right out how "this is not my dream home" in front of several good friends over dinner. I had another relapse, but this one had nothing too due with my health, thank God. I immediately realized what a brat I sounded like when I saw the appalled look on my friends' faces. We all started to crack up, and heads were shaking that that came out of my mouth. After all, I was picked for Real Housewives of New Jersey for a reason.

My friend says that there are "like 30 different Ambers inside my head." He jokes around, saying, "Amber number 12 has come out to play today or is this number 8?" I have to agree with him. My father was the same way. There is: cowgirl Amber, farmer Amber, surfer Amber, metropolitan Amber, mommy mode Amber, party mode Amber, 80's rock-star Amber, classical jazz Amber, hip/hop and R&B Amber, RHONJ Amber, Devout Christian Amber, Amber the good wife, Amber the bad wife, and the list goes on. I call it a passion for life and a drive to try out all flavors of life. Honestly, there is not much about life I do not like. I welcome all walks of life, all cultures, and all various types of people.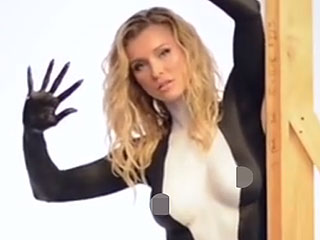 Joanna Krupa, a longtime animal rights activist, is no stranger to stripping down for a cause close to her heart.


Real Housewives