Real Housewives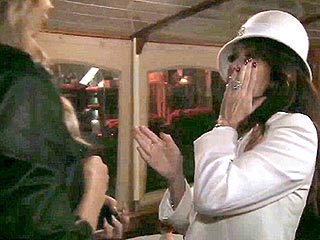 The Real Housewives of Beverly Hills season ended Tuesday night much like it began: With the same women still fighting.

"She needs to treat me like a healthy, older sister," Kim Richards said, referencing her ongoing sibling rivalry with Kyle, who held a book launch party for Nicky Hilton (with Paris Hilton in attendance).
Bethenny Frankel, who's written an upcoming romantic advice book called I Suck at Relationships So You Don't Have To, has split from her boyfriend Michael Cerussi III.


Viewers got an inside look at Phaedra Parks's painful decision to divorce Apollo Nida on Sunday's The Real Housewives of Atlanta.

"It was madness all the time. Every day," a teary Parks confessed to Sarah Jakes, daughter of Bishop T.D. Jakes. "He was always getting into fights. It was nonstop."

Parks said she tried to support Nida – even when he was sentenced to eight years in prison for fraud – but the never-ending drama was too much.
Her divorce from Jason Hoppy may not be finalized yet, but Bethenny Frankel is 100 percent positive that she never wants to walk down the aisle again.

In an interview on Bravo's Watch What Happens Live, host Andy Cohen asked the Real Housewives of New York star if she still believed in marriage following the nasty, public split from her estranged husband.

"I will never get legally married again," she told Cohen. "It doesn't mean that I would not commit to someone, and I'm not jaded or bitter about love. I think there are amazing guys out there, but I will never, ever be legally married again."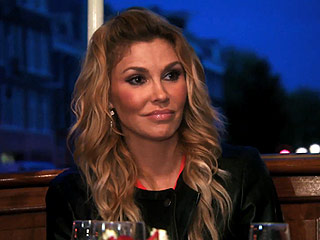 Leave it to Brandi Glanville to inject a little fun on The Real Housewives of Beverly Hills's Amsterdam-ed girls trip.

"I met Amster-boy in the Red Light District," said Glanville Tuesday, referring to the handsome 23-year-old she encountered, who turned out to be a friend of Lisa Vanderpump's son, Max. "The thought of spending the night with a hunk or five menopausal mamas … I'm picking the hunk."
Perhaps NeNe Leakes should have opted for retail therapy instead of group therapy with The Real Housewives of Atlanta on Sunday, as she stormed out of a counseling session she organized when the wives focused on all their bad blood with her.


Real Housewives
Get PEOPLE Everywhere
Advertisement