Real Housewives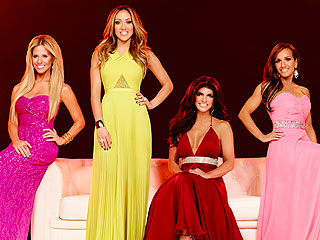 Credit: Alex Martinez/Bravo
On the season finale of The Real Housewives of New Jersey Sunday night, viewers were finally able to see the wives' reaction to the recent prison sentencing of Teresa Giudice and husband Joe on fraud charges.

"That's why your [family's] getting destroyed now," said Teresa Aprea, who was still angry at Giudice for spreading the rumor that her husband, Rino, slept with her mother. "Karma's a bitch. Clink, clink," she continued, mimicking the sound of handcuffs.
Real Housewives of Atlanta star Phaedra Parks says she had no clue that her estranged husband, Apollo Nida, had been engaging in illegal activities, telling Ellen DeGeneres that she was blindsided up until the moment he contacted her for help after he was in police custody.

"I didn't have any idea this was going on until he called me and said 'Hey, I've been arrested,' " Parks confides on The Ellen DeGeneres Show in an interview airing Wednesday.
Real Housewives of Atlanta star Phaedra Parks's impending divorce is far from the happy ending she was hoping for.

"Phaedra is really disappointed with how all of this has turned out," a source close to Parks tells PEOPLE.

Her estranged husband, Apollo Nida, is currently serving an eight-year prison sentence on multiple fraud charges.

Despite Nida's previous run-ins with the law, including a stint in prison prior to their 2009 wedding, the source says, "I don't think [Phaedra] had any idea that [illegal activity] was going on."

Moving forward, "this divorce is going to be the best thing for her," says the source. "Apollo was always really jealous of her success and the fact that she was the breadwinner."
Phaedra Parks and Apollo Nida are no more.

The Real Housewives of Atlanta star "has retained an attorney with the intent of amicably ending her marriage," her rep Steve Honig tells PEOPLE.

The news shouldn't come as a surprise to Nida, who told radio station Atlanta B100 in July that he doubted his marriage would survive his stint in jail.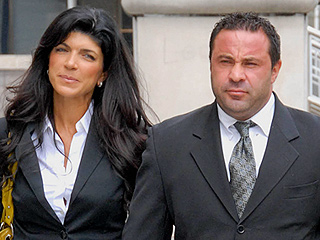 Joe Giudice acknowledged Thursday in the final part of a special Watch What Happens Live interview that there was not only a chance he could be deported following his 41-month prison term but that he also had a drinking problem.

While Teresa Giudice was in the spotlight Monday – her first interview since being sentenced to 15 months in prison for fraud – the focus was squarely on her husband in part two.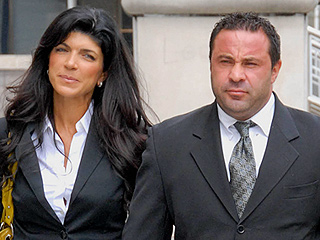 While Teresa Giudice may have pleaded guilty to bank and wire fraud charges in connection to a long-running financial conspiracy with husband Joe Giudice, her former attorney Jim Kridel – who represented the couple back in 2010 in their original bankruptcy case – says it's possible she may have committed the crimes unknowingly.

"I did not believe that Teresa was all that knowledgeable about any of the finances of her family until ultimately she became the breadwinner," Kridel tells PEOPLE.

"Everyone seems to blame her that she knew or should have known. I don't find that to be true in real life, though," he says. "People come in and sign tax returns quite often, and the spouse who is not in charge of the finances has no information. They just do what the accountant tells them."
With Teresa Giudice scheduled to report to prison on Jan. 5 to serve a 15-month sentence for fraud charges, the mom of four is focusing on her husband and daughters before the family is split up.


In her first interview since being sentenced to 15 months in prison for fraud, Teresa Giudice stated that while she was "not trying to keep up with the Joneses," it was time for her "to wake up."

"I do need to read things [and] understand things before I sign them," Giudice said Monday night on a special Watch What Happens Live in which she and her husband, Joe – who was sentenced to 41 months in jail – were interviewed by Andy Cohen.

"I'm a trustworthy person and sometimes I take what other people say … I can't do that anymore."
Real Housewives
Get PEOPLE Everywhere
Advertisement