TV Watch
Keeping Up with the Kardashians
Keeping Up with the Kardashians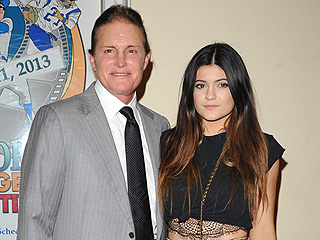 Credit: Axelle/Bauer-Griffin/FilmMagic
As Bruce Jenner told the world he's transitioning from male to female, his youngest daughter Kylie Jenner supported her dad on social media.

"Understandingly, this has been very hard for me," she Tweeted on Friday night. "You will hear what I have to say when I'm ready to but his isn't about me. I'm so proud of you, Dad. You are so brave. My beautiful Hero."

Kris Jenner, Kendall Jenner, Khloé Kardashian and Kourtney Kardashian also Tweeted well wishes.


Not only was I able to call him my husband for 25 years and father of my children, I am now able to call him my hero.

— Kris Jenner (@KrisJenner) April 25, 2015
so very proud of you, my hero.

— Kendall Jenner (@KendallJenner) April 25, 2015
Just finished watching the #BruceJennerInterview with the family. Bruzer, I'm soooo proud of you! Dads really are heros

— Khloé (@khloekardashian) April 25, 2015
Couldn't be a more proud daughter. With courage and bravery, let's change the world. I am honored to stand by Bruce's side and support him.

— Kourtney Kardashian (@kourtneykardash) April 25, 2015
Earlier in the day, Kylie, 17, posted a vintage photo of her father.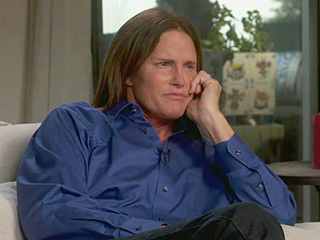 Bruce Jenner addressed speculation that he chose to share his life-changing choice to transition from male to female with ABC's Diane Sawyer for publicity reasons during his sit-down interview with the host Friday evening.

"Yeah right," he told the ABC journalist. "Do you have any idea what I've been going through my whole life? And people think I'm doing this for publicity."

But because he has been in the spotlight and on reality TV for many years, the former Olympian understands fan skepticism.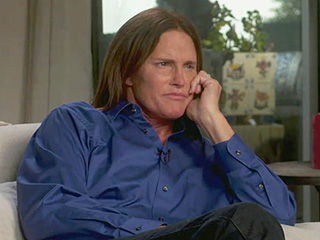 In January, PEOPLE confirmed what many had been speculating for months: Bruce Jenner is transitioning from male to female.


Pity the fool who argues with a woman who is 37 weeks pregnant!

In this week's episode of Keeping Up with the Kardashians, Kourtney Kardashian attempts to make her longtime boyfriend Scott Disick choose between being at the birth of their third child or going clubbing in Las Vegas for Kris Jenner's birthday party.

"I don't know if I could even rely on you to be there," she says, worried that he won't be able to make it back to the delivery room in time if she goes into labor while he's away.
Bruce Jenner hit the Santa Monica Mountains over the weekend to enjoy a solo motorcycle ride.

The former Olympic athlete, 65, was spotted riding his bike around Santa Monica, California, on Sunday, sporting a big black helmet that covered his face, along with jeans and a jacket.

The Keeping Up with the Kardashians personality has kept under the radar in recent weeks in the wake of news that he is transitioning into a woman.
The times, they are a changing!


Keeping Up with the Kardashians
Get PEOPLE Everywhere
Advertisement