TV Watch
Keeping Up with the Kardashians
Keeping Up with the Kardashians
Is this old flame ready to be relit?

A new sneak peek at Sunday's Keeping Up with the Kardashians, Kourtney Kardashian can't decide whether or not she wants to attend Scott Disick's Las Vegas birthday party. On one hand, she wants to be there for him. On the other, the mother of three doesn't want to give her ex the wrong idea.

While sitting in her mother's kitchen, Kris Jenner asks Kourtney, 37, if she plans on going to Disick's 33rd birthday.
Kris Jenner is treating herself to a tropical vacation.

The momager whisked herself away to a summertime getaway where she is enjoying a white sandy beach, the warm sunshine and crystal clear blue waters with a drink in hand.

Jenner, 60, shared snaps of her "vacay" on Instagram Friday, including a photo of her sitting beachside with a friend and sporting a black one-piece swimsuit and wide-brim hat with the phrase "Do Not Disturb."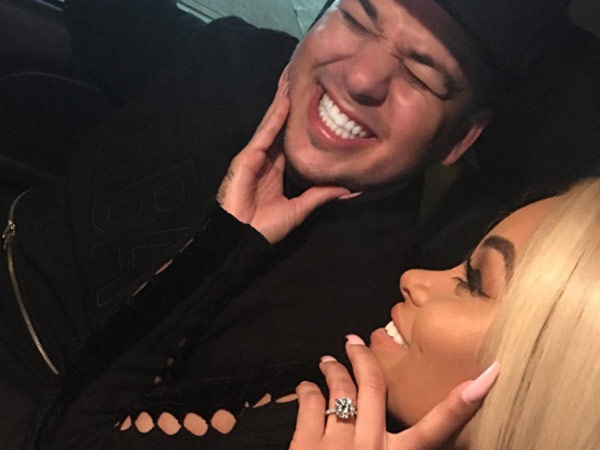 Blac Chyna and Rob Kardashian's relationship has been met with a few complications (namely some family drama), but that hasn't taken a toll on their love. In fact, the two are very vocal about their feelings toward one another! Prepare for the awwwws.


Rob Kardashian is ready to say "I do" to his fianceé Blac Chyna!

Asked when the couple will be tying the knot, the 29-year-old Keeping Up with the Kardashians star revealed in a Facebook live video Wednesday, "We would've been at the courthouse downtown a long, long time ago."

Sitting next to her soon-to-be husband and answering questions from fans, 28-year-old Chyna admitted, "If it was up to Rob, literally we would go tomorrow."
Caitlyn Jenner is saying goodbye to I Am Cait.

After two seasons of starring in the E! docu-series, Jenner revealed on Twitter Tuesday, "After 2 amazing seasons of @IAmCait, it's time for the next adventure."

Jenner, 66, continued, "Thank you E! & thank you to the best girlfriends I could ask for!"
Khloé Kardashian is using her own experience with a frightening health scare to warn others: "Check yourself frequently!"

The Keeping Up with the Kardashians star revealed Tuesday that after a few check-ins that turned out to be nothing, doctors did find a cancerous mole on her back.

"There was one mole I had on my back that was skin cancer," Kardashian, 32, shared on her website and app. "I had 8 in. of skin removed. It was definitely painful because it was a lot of skin, but most of the time, the removals haven't been that bad."
Keeping Up with the Kardashians