TV Watch
Keeping Up with the Kardashians
Keeping Up with the Kardashians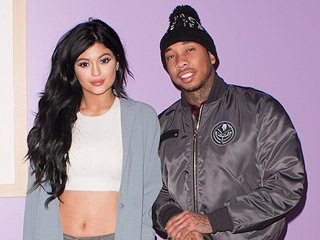 Credit: Lilly Lawrence/WireImage
Kylie Jenner and Tyga may have gotten themselves into some hot water ... pun fully intended.


The first step to solving a problem is admitting you have one.


As Caitlyn Jenner continues to navigate her new life, she's trying to understand various crossroads she's never had to openly consider.

In an exclusive sneak peek at Sunday's episode, Jenner and close friend Jennifer Finney Boylan have a discussion about dating and womanhood. As the former Olympian admits that having a man by her side would make her feel like "a normal woman," Boylan expresses some concerns.
Kylie Jenner and Tyga are giving back.

In a sneak peek for the upcoming episode of her rapper beau's reality show, Kingin' With Tyga, Jenner and Tyga visit a local children's hospital in Los Angeles.
When it comes to rowdy birthday bashes, Jennifer Lawrence's surprise-filled shindig sure takes the cake.


The Kardashian/Jenner ladies are supporting their mom, all while looking glamorous as usual.

Kourtney Kardashian, Kim Kardashian West, Kendall Jenner and Kylie Jenner celebrated mom Kris Jenner's Haute Living magazine cover hosted by timepiece retailer Westime on Monday night at Nobu restaurant in Malibu, California.

"Nobu with my Booz," wrote Kourtney, 36, as the caption to a selfie of the four sisters at the event, where guests sipped Billionaires Row champagne.
Keeping Up with the Kardashians